CCEP and Pernod Ricard talk emissions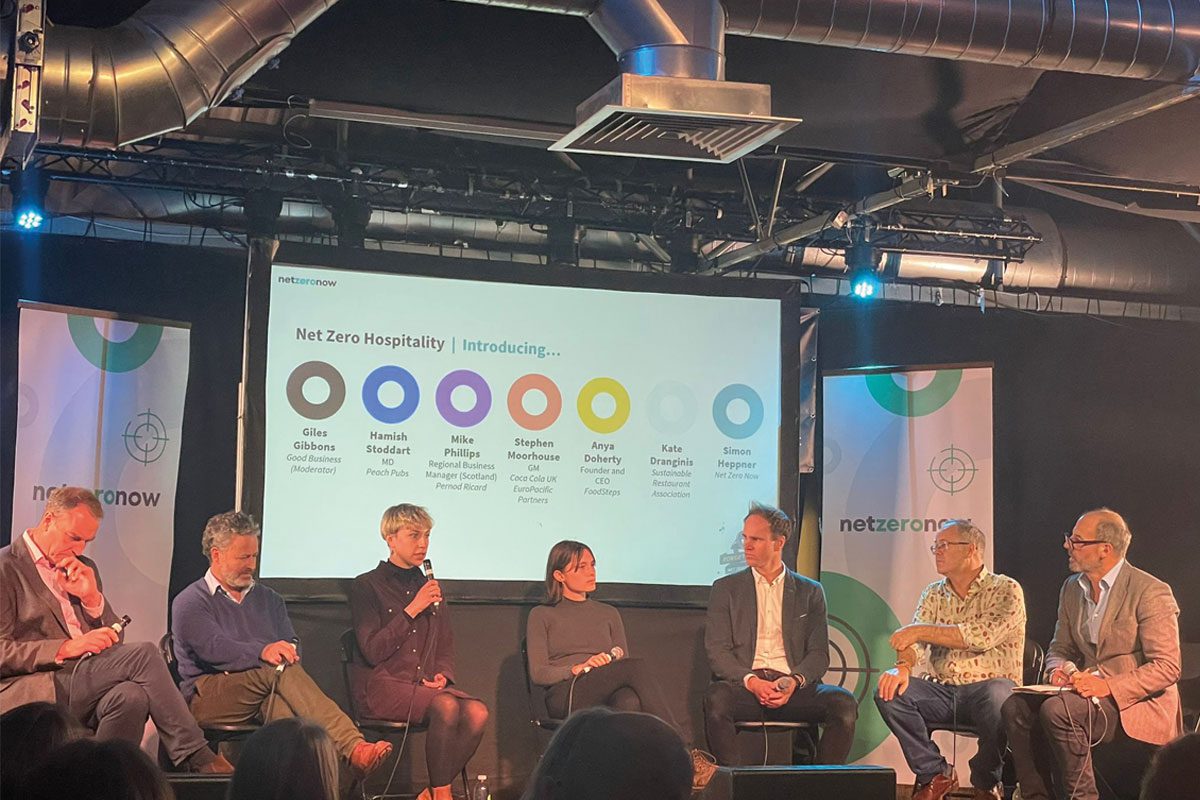 COCA-Cola Europacific Partners (CCEP) and Pernod Ricard joined forces with emissions focused organisation Net Zero Now during COP26, to discuss the path to zero CO2 emissions.
The 'Forget2050' event saw both drinks producers call for firms to hit net zero emissions status before the UK Government's 2050 deadline.
Julian Hunt, vice president for public affairs at CCEP, said there were real benefits to businesses that partner with campaigns like Net Zero Now, in pursuit of sustainability goals.
Hunt said: "It gives people a practical guide that helps with top tips and shows them what they can do, explain all the jargon and help navigate through that but also support a standard that will allow people to certify their business.
"It feels like a win-win for us, our products are sold in over 280,000 outlets, with many of the small or medium-sized enterprises, and they consistently tell us they want more support and more help to navigate through the complexities of the climate and to understand more about it."
CCEP has chosen to focus on changing its bottles and packaging as a means of reducing its carbon footprint.
Hunt said "We've had a sustainability strategy for quite a few years and one pillar is about the packaging.
"Packaging is very relevant with COP26 being in Glasgow because when we've looked at our packaging in the UK, it roughly accounts for half of our total carbon footprint.
"That's one reason why we've had such a focus on this, the other reason is a real focus on waste and recycling.
"We're got to make sure we're playing our part and tackling these issues."
CCEP has committed to stop using virgin plastics in its PET bottles and the company has since said it has removed the plastic from 100% of its 500ml core PET bottle range.
Pernod Ricard has been focused on its "grain to glass perspective." Sophie Cunningham, corporate communications manager for Pernod Ricard UK, highlighted some of the steps the firm has taken to improve sustainability across its operations.
She said: "All of our main distilleries in Scotland run on renewable electricity, we're doing a pilot scheme around mechanical vapour recompression (MVR) fan technology for pot distillation to try and make processes more sustainable."
The MVR pilot scheme is part of a wider sustainability drive from the spirits giant, which Ian Peart, commercial director at Pernod Ricard UK, has said will see the firm work in partnership with other drinks producers.
He said: "In line with our ambition to reach net-zero in our own operations by 2030 at the latest and to reduce our overall carbon footprint by 50% within the same timeframe, we're committed to driving change across the supply chain and to working together as an industry.
"It's imperative that we work together as an industry and, in partnership with Coca-Cola, we have the potential to reach 90% of the UK's pubs and bars through our combined resources."