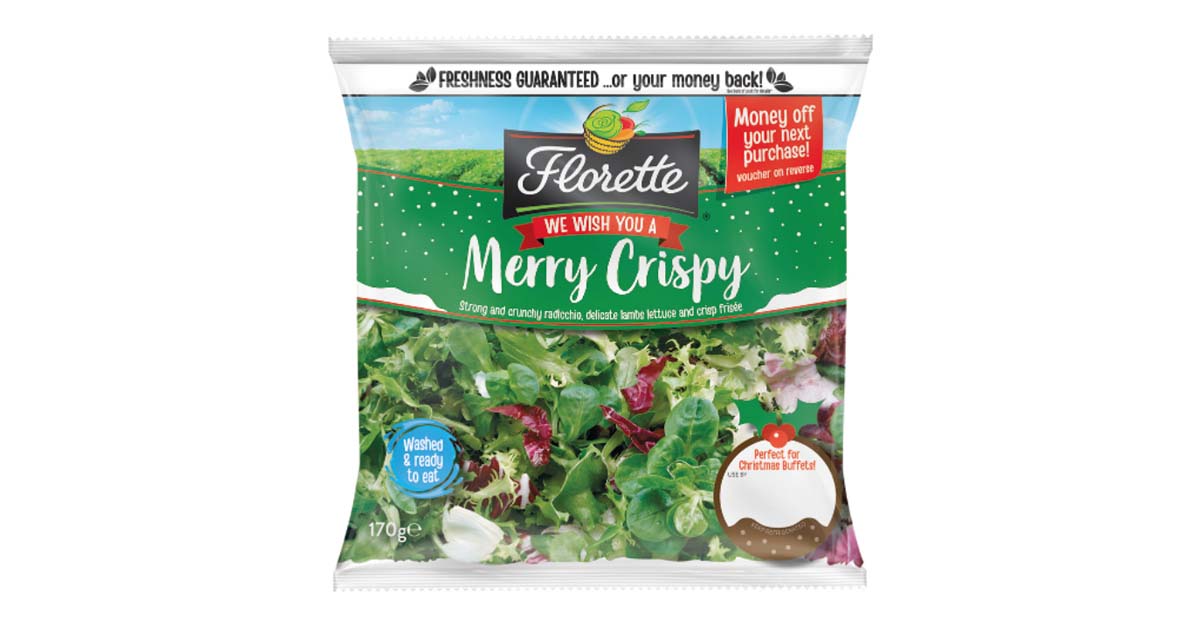 FLORETTE has partnered with social media influencer Poppy O'Toole – better known as Poppy Cooks – for its winter campaign.
The campaign sees the Michelin trained chef using the prepared salad brand in a series of recipes and videos. Further support comes in the shape of Florette's Merry Crispy branded packs.
Florette reckons the campaign will inspire shoppers to pick up healthier options over the winter.
Tessa Dunbar, brand manager at Florette UK, said: "Research shows more than a third of Brits continue to eat salad through the winter months, including side plate servings and festive favourities such as the classic prawn cocktail.
"We'd urge retailers to ensure they have a good selection available in store to meet demand. We're delighted to be partnering with Poppy, who has become a household name thanks to her tasty fresh and inspiring posts – attributes we value as a brand."