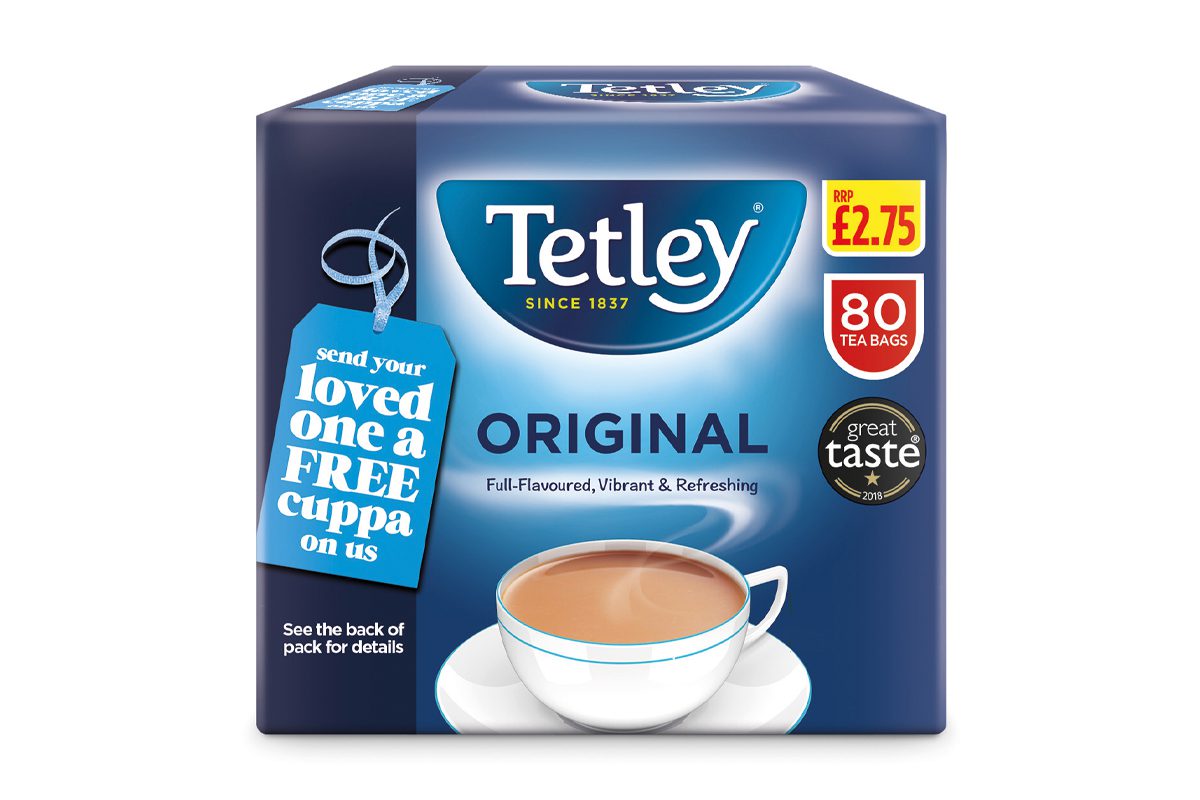 CONSUMERS can help to show loved ones they care through Tetley's new on-pack promotion.
Special editions of Tetley Original 240s and 80s allow consumers to scan a QR code to send a small set of tea samples to a loved one with a personalised message included.
The limited edition packs are rolling out across the grocery multiple, c-store and wholesale channels, with in-store and in-depot support included.
A mix of POS is also available to retailers, including print and digital options.
Apoorva Goyal, senior brand manager for Tetley, said: "Having been kept apart from those that we love and care about, the normal act of sharing a cup of tea has not been that easy to do for many.
"With advice to remain cautious through the autumn and winter season, our promotion is a warm way for people to connect with their loved ones and give their Zoom cuppas an extra lift to bring a smile."