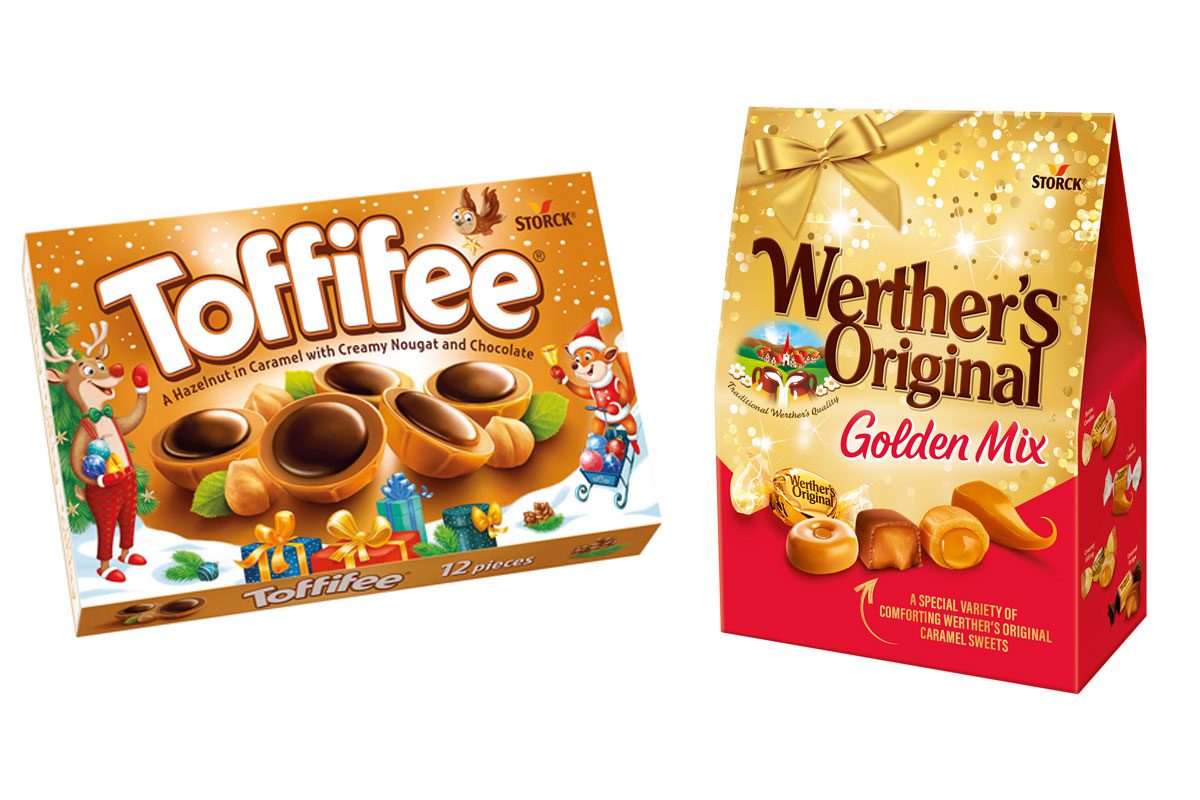 STORCK has been rolling the tinsel out across its boxed confectionery range as the festive season draws near.
The firm – whose portfolio includes Werther's Original, Toffifee, and Bendicks – has unveiled its Christmas 2021 lineup, complete with new flavours and packaging.
Toffifee's 100g box has undergone a festive redesign, which is being supported by a £1.9 million TV and VOD advertising campaign. Launched last month, the campaign is scheduled to run through to November.
For its Werther's Original brand, Storck has opted to update its Original Golden Mix variant. The 340g packs now include Werther's Original Butter Candies, Chocolate Fudge, Creamy Filling, Creamy Toffees, and Soft Caramel flavours.
Andy Mutton, managing director of Storck UK, suggested that following the restrictions and uncertainty of 2020, UK consumers may be seeking out something more closely resembling normality this Christmas – which should play into the hands of Storck brands.
"Last Christmas, we experienced last minute restrictions on indoor gatherings over the festive period, leaving many people with no option but to downsize their celebrations, or cancel them completely," he said.
"This year, we remain hopeful that the festive season will be back to a level of normality with plenty of treating, gifting, entertaining and sharing opportunities amongst loved ones.
"With that in mind, it is important for retailers to stock well-known and much-loved brands, such as Werther's Original, Toffifee, Bendicks and Merci, to offer something for every occasion. Storck UK had a highly successful seasonal period last year, and looks to grow this further again this year, with a strong portfolio and limited-edition festive products."