Four pack designs in limited edition run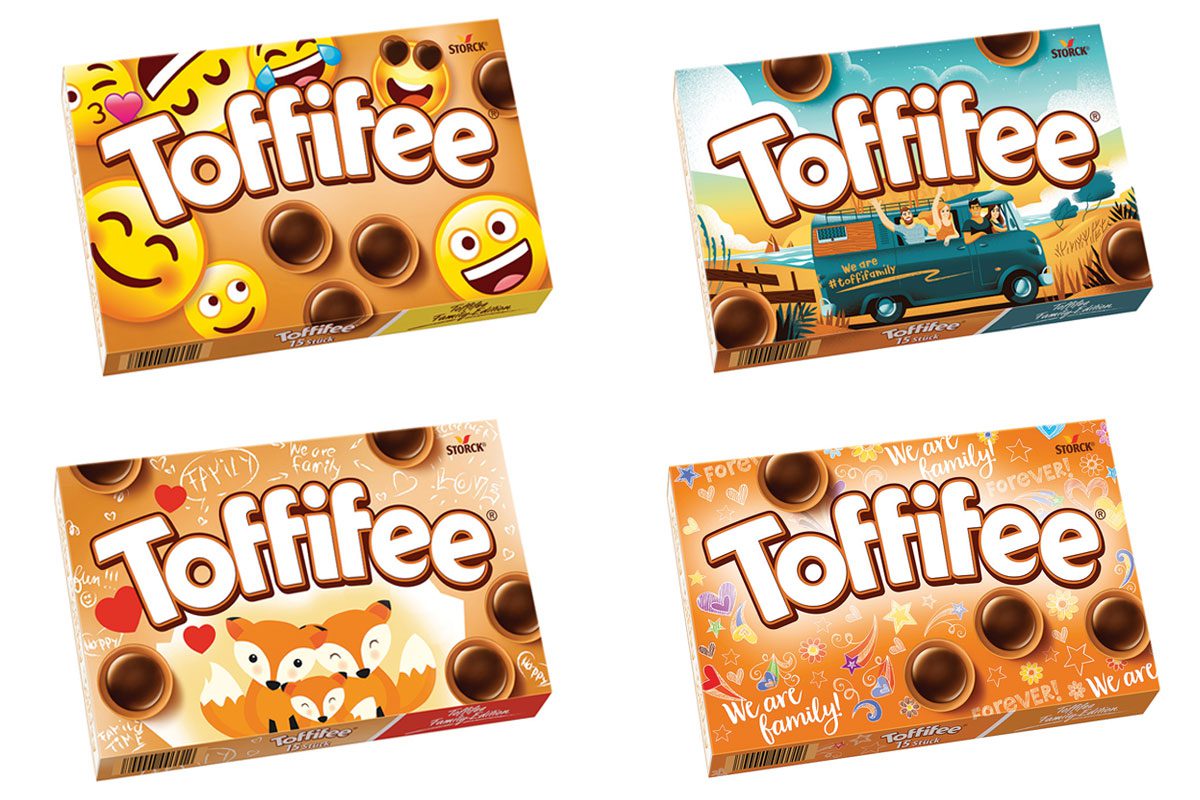 FAMILY is front and centre on the latest limited edition packs from Toffifee.
Storck UK has launched four new designs for the brand, which focus on celebrating family moments.
All four new pack designs are rolling out now, with listings across the multiple grocers.
The 100g limited edition Toffifee box packs are priced at an RRP of £1.43.
Rebecca Robert, marketing director at Storck UK, said: "The new limited-edition packs are the perfect pack to share with family, friends and loved ones this summer.
"With the brand's growing loyalty, these new packs will help drive sales in store by adding excitement and stand out on shelf."
The launch of new limited edition box designs comes at a time of growth for Toffifee. IRI Total Market data for the 52 weeks to 1 January revealed Toffifee was the third fastest growing brand in the boxed chocolate category over the period.
Andy Mutton, managing director at Storck UK, said: "Despite flat growth in the category, Toffifee has maintained strong growth of 9% and has a growing loyal fan base which is driving healthy sales."