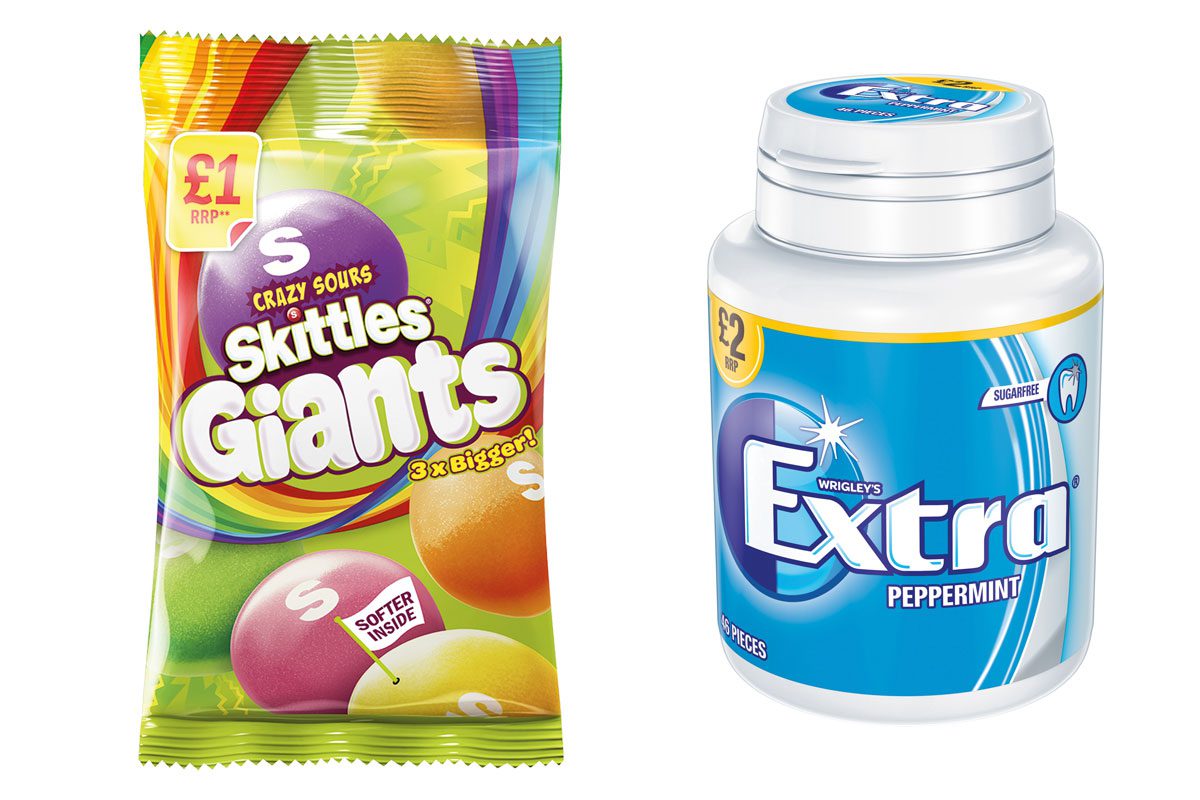 MARS Wrigley has been singing the praises of PMPs as an effective sales driver for both gum and confectionery.
The firm, which offers a £2 PMP across its Extra chewing gum bottles, in peppermint or spearmint variants, reckons the format helps to drive category growth – particularly as consumers look for ways to freshen their breath as they return to a more 'on the go' lifestyle.
Katie Walland, gum portfolio director for Mars Wrigley, said: "Perfect for sharing, keeping in the car or at your desk, the growth of bottle sales reflects the importance of convenient on-the-go enjoyment to fit in consumers' busy lifestyles."
Mars Wrigley also reckons its Skittles Giants Crazy Sours PMP can help to build retailer and consumer trust. Skittles Giants Crazy Sours are marked at £1 in a 125g bag.
Victoria Gell, fruity confections brand director for Mars Wrigley, said: "Research has shown that fruity confectionery shoppers expect variety in flavours and textures, with sours being the most incremental flavour after fruit in the category.
"Like their counterpart, Skittles Giants Crazy Sours are three times the size of Standard Skittles and have a soft chewy centre designed to strike taste buds with sourness, delivering an intense, fruity, mouth-watering flavour."