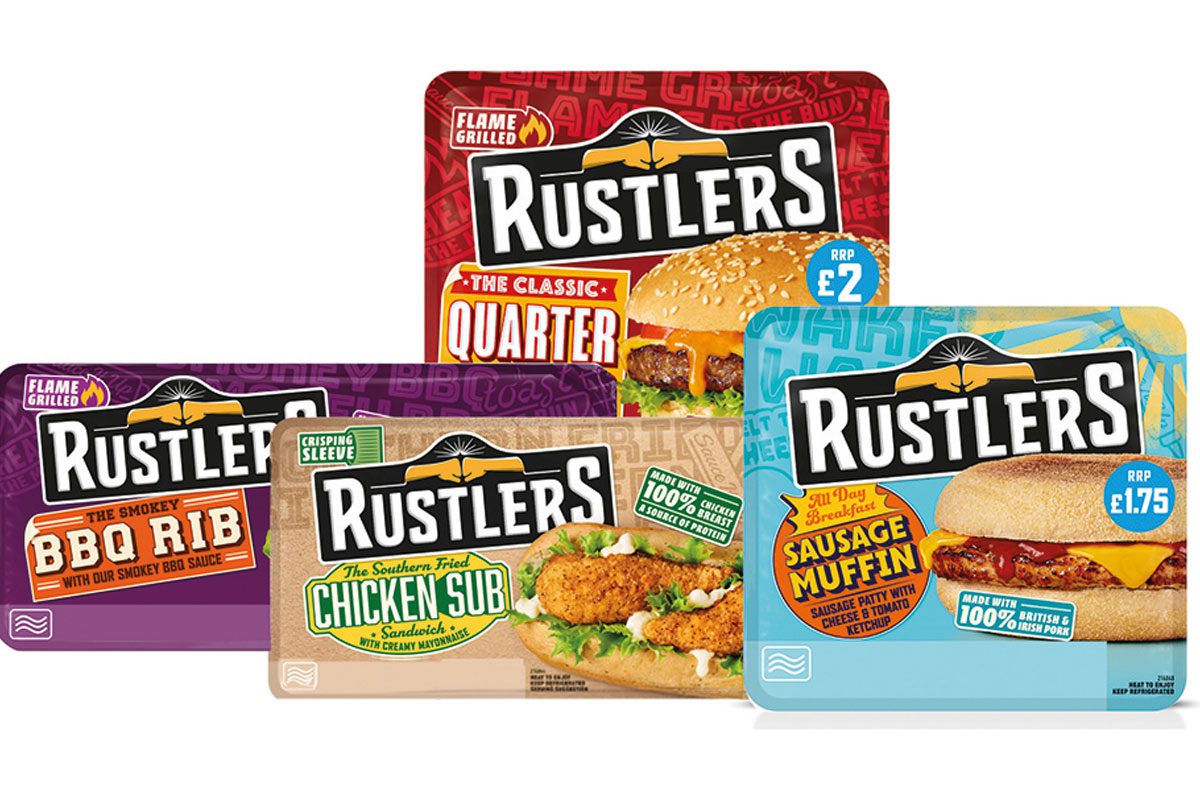 KEPAK Consumer Foods, the firm behind Rustlers, has suggested retailers take a tiering approach to their merchandise in a bid to better communicate PMP value to their customers.
Monisha Singh, shopper marketing manager at Kepak, said that tiering is "essential to highlight value propositions."
"Blocking products in good and better ordering from left to right makes the category easier and quicker to shop, whilst offering obvious trade up options from value to premium products," she said.
Kepak's range of Rustlers PMPs covers the brand's four core lines, Rustlers Quarter Pounder, Rustlers All Day Breakfast Sausage Muffin, Rustlers Southern Fried Chicken Sub, and Rustlers BBQ Rib.
Singh said that offering these core variants in a price-marked format has helped the brand to achieve success in the convenience channel.
"Alongside ease of shop, many shoppers look to PMPs as reassurance of value, with big name brands like Rustlers meeting this demand by offering high quality at reasonable prices.
"We recognise price-marked packs remain hugely important within the impulse sector and continue to support retailers by making all our top-selling SKUs available in price-marked pack," she said.