PepsiCo's Guy Harvey talks PMPs in convenience.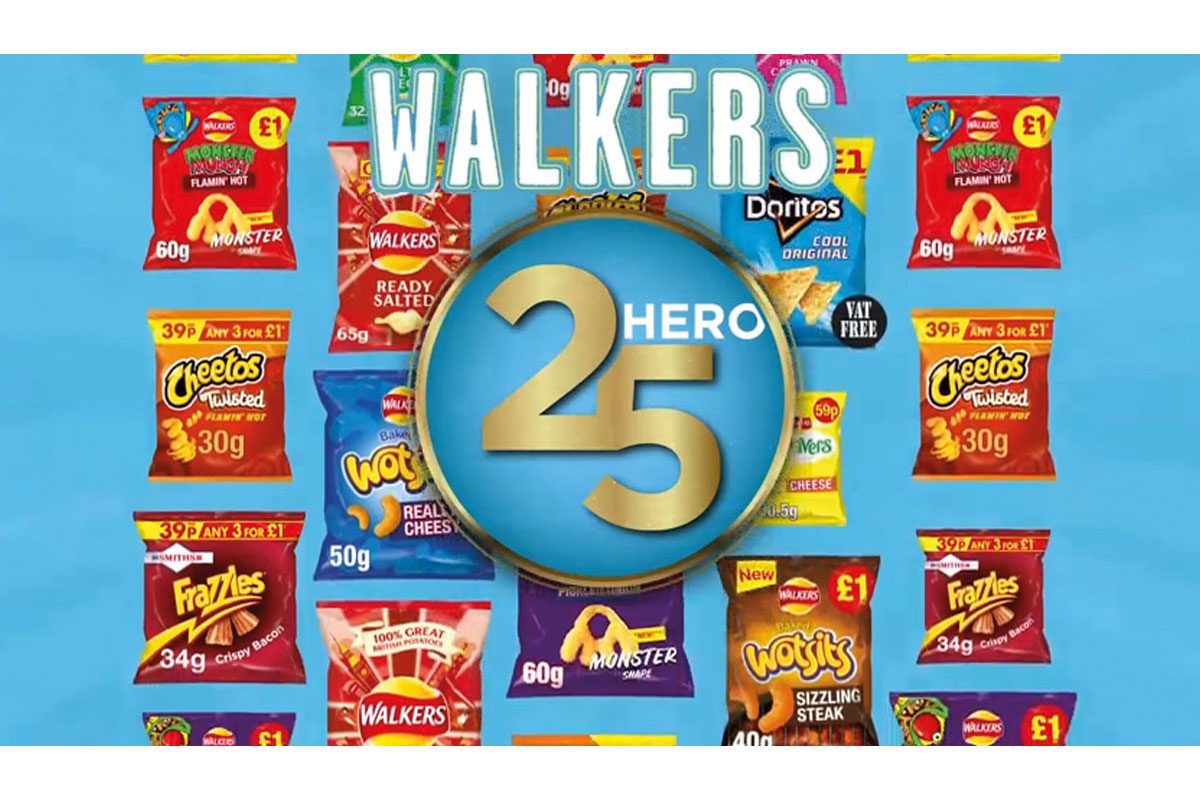 PRICE-marked packs are driving growth in crisps and nuts, according to Guy Harvey, impulse controller for PepsiCo.
The firm behind Walkers and Doritos has put its weight behind PMPs in 2021, Harvey said, tapping into strong growth for the format.
"PMPs continue to be really important for crisps and snacks, they're the largest segment by a country mile within symbols and independents, where they make up 51% of all sales.
"They were the number one contributor to crisps and snacks growth last year, they grew 16.3% or in monetary value £30.3m pounds in RSV.
"While growth has been a bit slower off a really strong year last year, they are still growing in the channel this year, still up 3%, so they continue to resonate with shoppers and consumers in the channel," he said.
As far as consumers are concerned, Harvey said PMPs represent value, which is "becoming more important" as the economic pressures of the pandemic tighten purse strings for many.
To better meet the demand for PMPs, PepsiCo increased the focus on price-marked in its Hero 25 strategy, launched earlier this year.
The revamped ranging strategy from PepsiCo puts £1 PMPs in particular at the heart of the firm's vision for crisps and snacks in the convenience channel, with Harvey suggesting that 'round pound' SKUs will continue to sell well regardless of changing consumer habits brought about by Covid restrictions easing.
"We still expect the £1 price-marked pack to be the dominant pack," he said.
"For retailers, they're the best-selling packs and were the biggest contributor to growth. It gives the reassurance that shoppers and consumers want."
The pound may be the pinnacle of crisps and nuts price marking, but this year also saw PepsiCo expand its offer with the launch of £2 PMPs for its Doritos and Sensations brands.
Harvey said the introduction of these larger sharing packs helped PepsiCo and retailers make the most of an increase in 'at-home' ocassions in 2021.
"We know that the bigger sharing packs, excluding price-marked packs, are gowing at around 9% this year and with more staycations planned, we think this pack type is perfect for sharing with friends and family who might be spending a bit more time at a social occasion," he said.
Looking to the future, Harvey suggested sharing packs with a price mark will continue to drive category growth, even though singles packs appear to be slowly starting to recover following a significant drop during the lockdown.
"Singles, unfortunately, did decline around 17.7% last year and has declined about 16% year-to-date this year, but if you look at the last four weeks, performance within the category is at -7.9% so we're beginning to see life in singles packs.
"Do we expect it to return to pre-covid levels? Perhaps not, but given that we've had more in-home occasions, we would still recommend that store managers and store owners continue to focus on PMPs and have a more limited range of best sellers in single packs to maximise sales in the right areas," he said.