Yogi Tea launches energy boosting new variants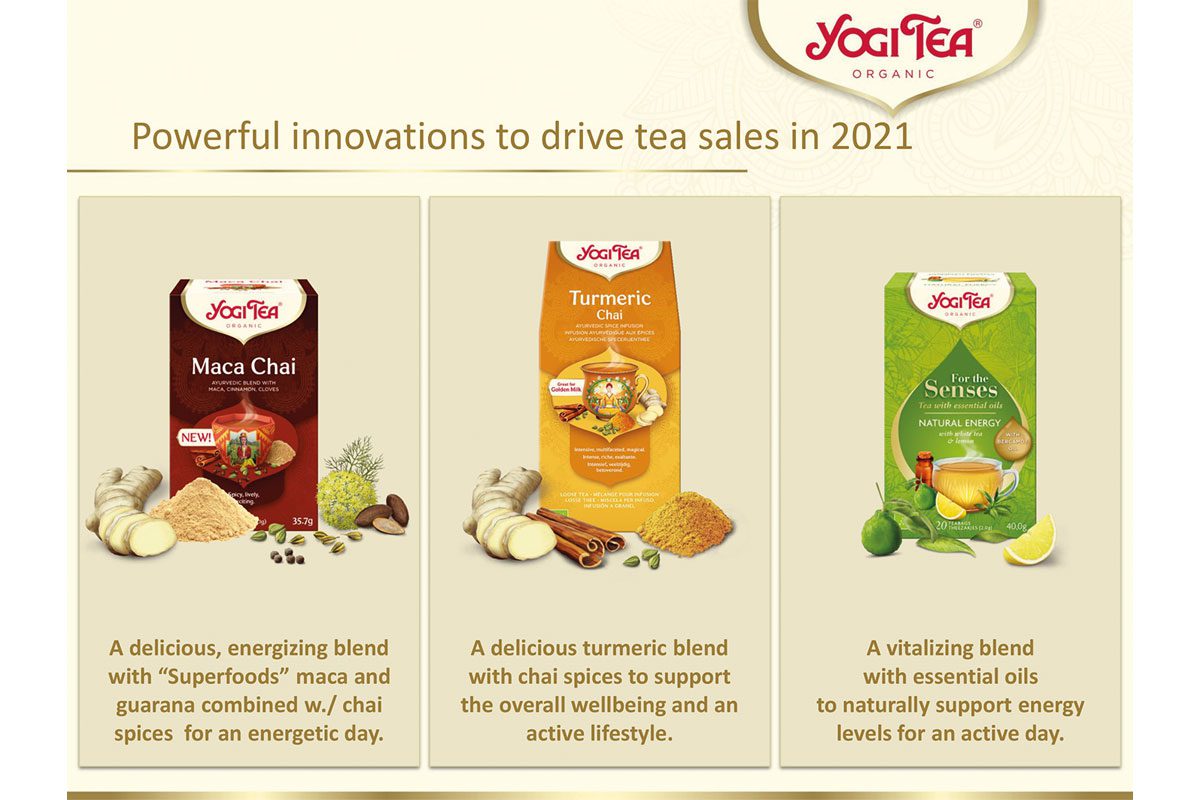 CONSUMERS looking to kick start their day find themselves with new options this month, thanks to a raft of NPD to Yogi Tea.
Yogi Tea is rolling out three new tea blends which promise a sustained caffeine-free energy boost for the day ahead.
The three new variants in the Yogi Tea range are Maca Chai, Turmeric Chai, and For the Senses.
Made from the South American plant maca – sometimes described as Peruvian ginseng – Maca Chai is priced at £2.59 for a box of 17 teabags.
Turmeric Chai is a loose tea proposition, which Yogi Tea said has been "extremely succesful" in the EU.
The new For the Senses variant combines essential oils including bergamot, to create a brew that Yogi Tea reckons should provide consumers with an energy boost.
The launch comes at a time of growth for herb and spice teas, according to Yogi Tea, with a brand spokesperson pointing to prepandemic growth which has continued throughout the last year and a half.
The spokesperson said: "Our teas with specific functional benefits, such as Yogi Tea Immune Support and Yogi Tea Throat Comfort, have really been growing.
"Yogi Tea Classic, which laid the foundation for the unique variety of delicious Ayurvedic herb and spice tea blends more than 40 years ago, is always a best seller, together with Yogi Tea Bedtime, Turmeric Chai, Detox and Women's Energy."
• Tea drinkers can also expect further seasonal NPD from Yogi Tea in the shape of a festive range.
Yogi Tea's Christmas Tea returns for 2021, offering consumers a blend of honeybush, cinnamon and star anise. All profits from the sale of Christmas Tea will be donated to a programme supporting children's education in Sri Lanka.
The tea brand also plans to launch two new festive packs for 2021 – a tea advent calendar and Backpack Bundle Giftpack.