Yogi brings Indian heritage to c-stores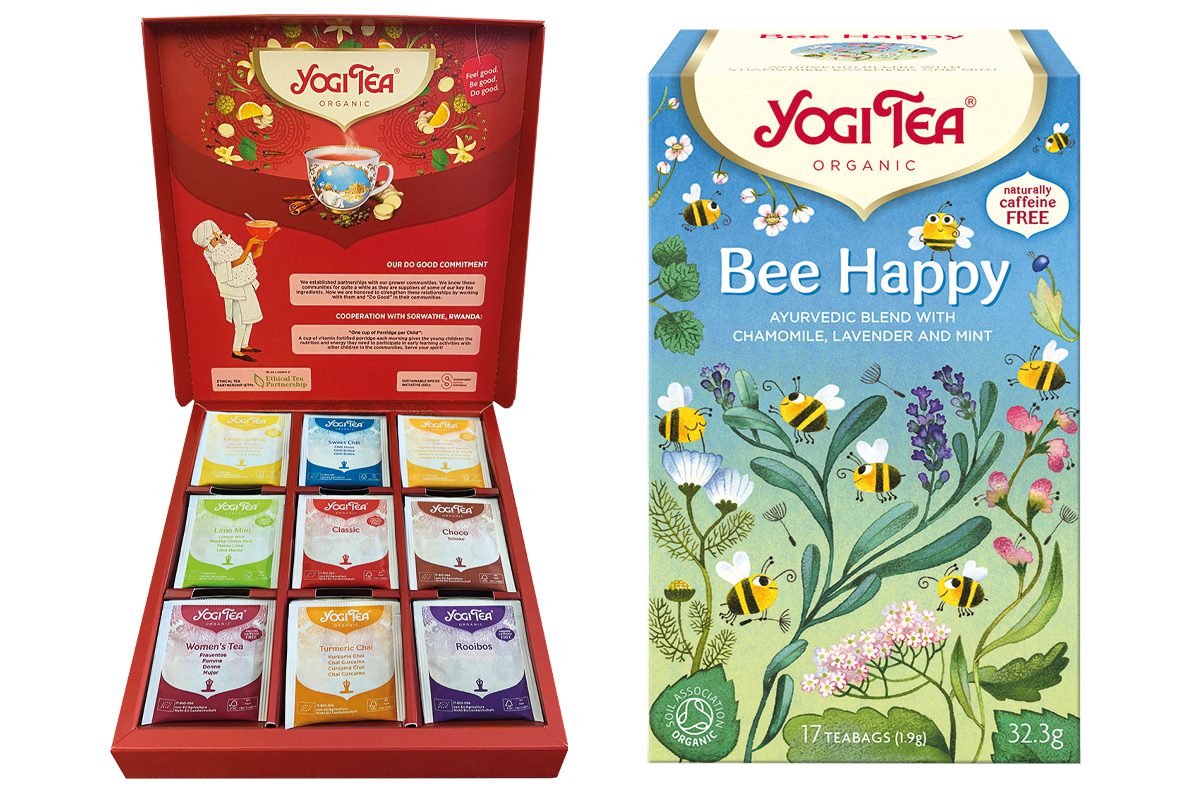 BLACK tea may still make up the lion's share of category sales in most c-stores, but the green shoots of growth can be found among fruit, herbal and spiced variants.
Irene Ippolito, marketing manager at Euro Food Brands, the firm behind Yogi Tea in the UK, said that data show traditional black tea has been declining, "even more so as a result of Covid."
"Consumers today look for a variety of different products, and the fruit and herbal tea segment has been enjoying positive growth: this sector is up £7m on 2020.
"With more consumers looking for teas with more functional benefits, without caffeine, and most of all with different and exciting flavours to enjoy at different times of day," she said.
Yogi Tea has been capitalising on this demand, with value sales growth of 30% over the last two years. Ippolito said that's why it's more important than ever that retailers diversify their tea offer by adding fruit, herb and spice teas to their ranges.
"The demand is there and those who are not revamping their ranges will miss out," she said.
Retailers looking to inject some exotic flavour into their tea range will find a huge selection in the Yogi Tea portfolio, which comprises more than 50 products based on Ayurvedic tea recipes – an alternative medicine tradition developed in India over thousands of years.
All Yogi Tea flavours are available in boxes containing 17 tea bags. The range has also been subdivided between spice tea, chai teas, herbal teas, green teas, loose teas and the Yogi Tea For the Senses range, which has just been relaunched.
The revamped Yogi Tea For the Senses range is inspired by aromatherapy and "the power of essential oils," Ippolito said.
"This range is now available with new pack designs and aligned both in terms of pack size and price to the rest of our range, to simplify the shopping experience and have a single price point on shelf," she said.
Spring also sees Yogi Tea launch two limited edition variants.
Yogi Tea Bee Happy, an Ayurvedic blend with chamomile, lavender and mint; and the Yogi Tea Selection Box, comprising 45 teabags from nine of the brand's top sellers.
Ippolito described the Yogi Tea Selection Box as "the perfect gift for all who want to discover the world of Yogi Tea."
Looking ahead to the rest of the year, Ippolito said the aim for Yogi Tea is to expand the brand's presence in the UK market, "and be able to delight as many consumers as possible."
"Coupled with this is the aim to continue to inspire people to feel good about themselves, to be mindful of others and do good things.
"As part of this Yogi Tea will continue to invest in sustainability practices, aiming to make a positive contribution to our future and do lasting good in our world, and support a wide variety of meaningful projects and initiatives that all share the common theme of promoting human well-being around the world," she said.