Format and flavour variety wins in convenience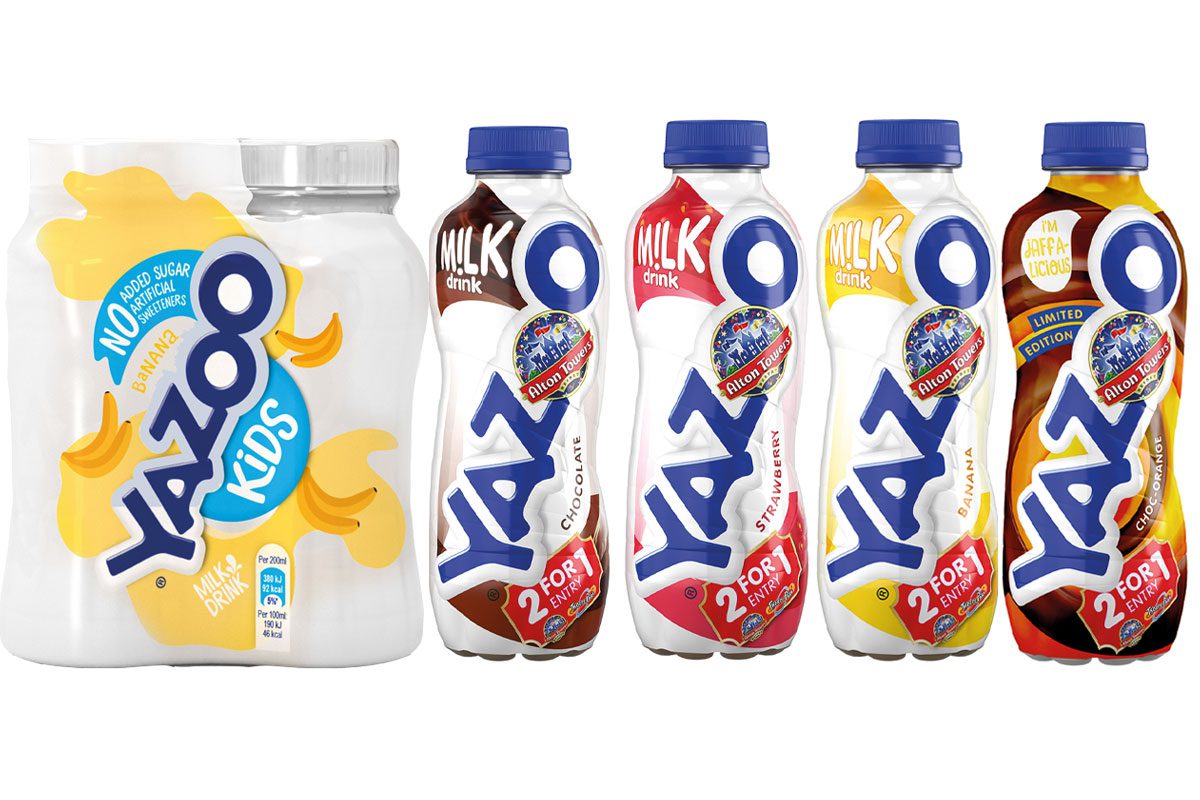 RESTRICTIONS may be easing, but that doesn't mean retailers should turn their backs on the take-home packs that have proven popular during the pandemic.
Dan Chesbrough, business unit controller for grocery at Friesland Campina – the firm behind Yazoo – said that larger formats and sharing packs gained serious ground during lockdown. Despite restrictions easing, Chesbrough doesn't expect a major decline for these formats any time soon.
He said: "Take home has skyrocketed over the past year. Sharing packs currently occupy 19% of the category.
"Over the past six months, large packs have continued to gain category share at the expense of single serve packs, experiencing a value sales growth of 12% vs 7% single serve.
"We predict that take-home packs will continue to dominate, and even as restrictions begin to ease, on-the-go occasions will be slow to return as people continue to work from home."
The strong performance of take-home formats may still have some legs, but Chesbrough did predict an eventual return to form for single packs as consumers venture out more. He suggested that to cater to demand for both take-home and single formats, retailers would be wise to stock up on brands with depth to their range.
"We expect much of convenience-based consumption will return to normal. The brands of tomorrow are those that can make the most of their breadth of range and innovation across key occasions, both in-home and on-the-go, and providing a solution for every consumption need," he said.
Format isn't the only consideration for convenience shoppers, with an increasing number of consumers concerned with the health credentials of brands across categories.
Friesland Campina has the range to cater for health conscious consumers, according to Chesbrough, who highlighted the nutritional benefits of Yazoo and its Kids sub-brand.
"Lots of brands now offer low or no sugar product alternatives so it's important for us to keep driving the message that milk drinks like Yazoo offer many other nutritional benefits that soft drinks currently on the market cannot.
"Yazoo is free from artificial sweeteners, flavours, or colours, high in protein and is a source of calcium, protein, and Vitamin B2.
"Our Yazoo Kids product, which has a completely unique no added sugar or artificial sweeteners recipe, is the fastest growing no added sugar milk drink on the market," he said.
Sugar isn't the only thing consumers are looking to cut down, with many shoppers also concerned with the impact of their purchases on the environment.
At Friesland Campina, improving sustainability has meant investing in new packaging, and Chesbrough said Yazoo has now shifted to 100% rPET packs across its 330ml and 400ml formats. The packs also feature peelable sleeves in a bid to make recycling simpler.
"We've been on the journey to become a more circular brand for some time, and this latest project is a big phase of that.
"We have already introduced Tetrapak cartons and bendable paper straws across our No Added Sugar range, and we're always looking for new ways to make changes to our business, in line with environmental concerns," he said.