Mackie's revamps packaging as chocolate brand grows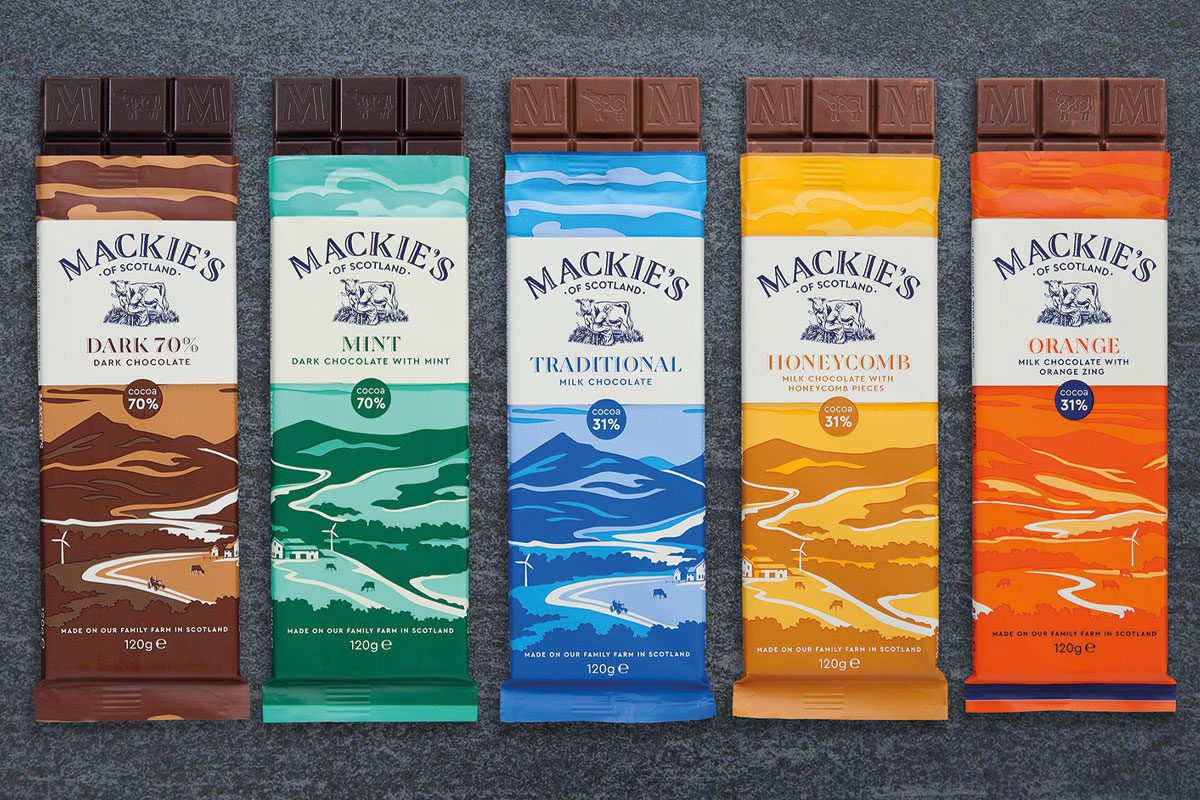 MACKIE'S is set to roll out new packaging across its chocolate range. The move comes as the Scottish firm reports sales growth figures that outperform total category growth.
According to Kantar data for the 52 weeks to 11 July, UK take-home chocolate sales were up 7.6%, while Mackie's chocolate sales grew by 10% over the same period.
Stuart Common, sales director at Mackie's of Scotland, said that while it has been "a fantastic year for Mackie's products as a whole," the time is right for a packaging refresh, with demand for take-home chocolate in decline.
In the final 12 weeks of Kantar's research, the data specialist found total category sales for chocolate down by 9.6% when compared to the same time period in 2020.
To combat this trend, Mackie's plans to roll out new chocolate packs that feature the brand's provenance more prominently, highlighting its Aberdeenshire farm roots and renewable energy credentials.
Mackie's has also invested in an advertising campaign to coincide with the launch of new packs. The campaign is set to run across social media platforms.
Common added: "Whilst we have seen record sales for Mackie's chocolate over the last year, we can see the demand in the market dipping therefore we've invested in a new look to excite customers and increase the visibility of our products.
"We know buying local Scottish products has become even more important for consumers during recent times, so we want to ensure we are offering a comprehensive and attractive range of products.
"It's a really exciting year for Mackie's as we complete a rebrand, redesign the website and launch our first ecommerce service, where we can accommodate those who can't easily buy from their local shop.
"Make sure to keep an eye out over the coming months as we begin to revamp our packaging, in line with our current rebrand of ice cream tubs."