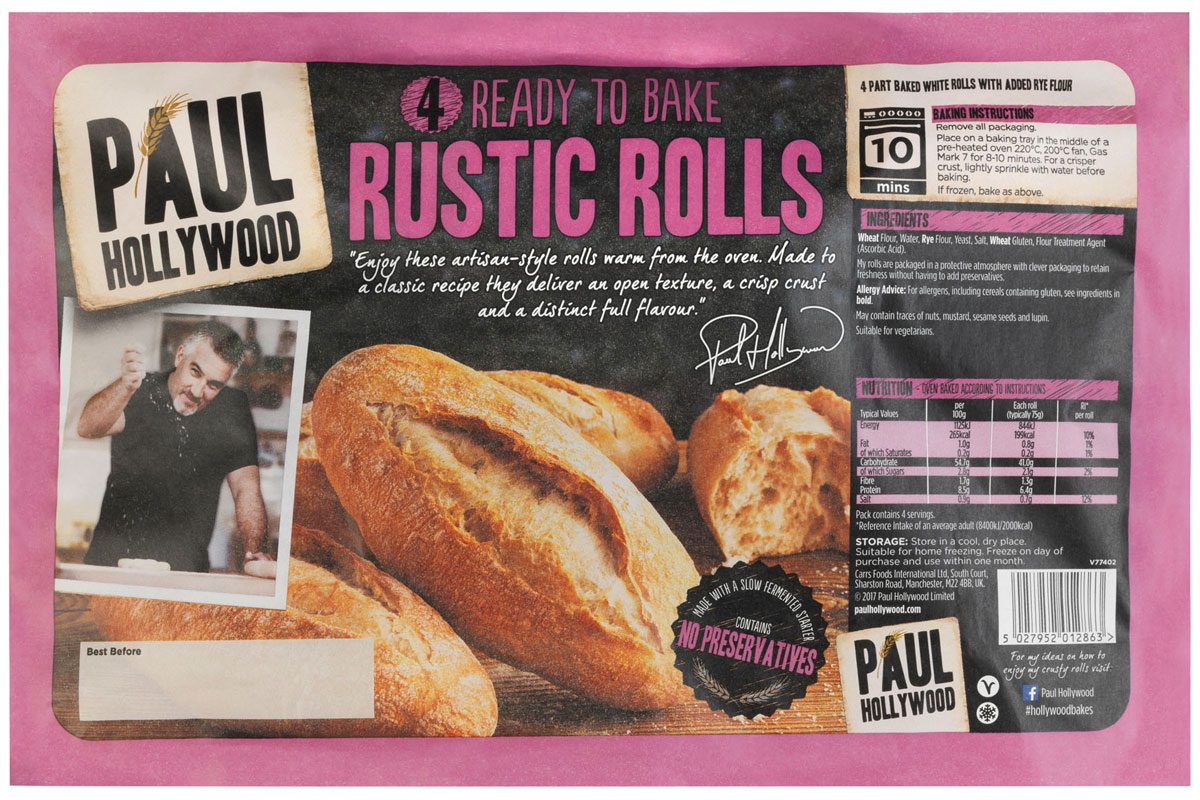 PART-baked bread products are gaining ground in the UK, according to the latest data provided by St Pierre Groupe.
Nielsen value sales figures for the 12 months to June 2021 revealed that part-baked bread sales have risen by 56%, with the category now worth £48 million in the UK.
Paul Baker, founder of St Pierre Groupe – the firm behind the Paul Hollywood brand – said the rise has been driven in part by consumers, "who love bread but don't have the time or skillset to bake from scratch."
"Those shoppers still seek high quality but convenient solutions for their breakfast or brunch occasions.
"The Paul Hollywood Ready to Bake range, which includes Rustic Rolls, Crusty Rolls and Multi-Seed Rolls, has performed exceptionally well with MAT growth of 55%," he said.