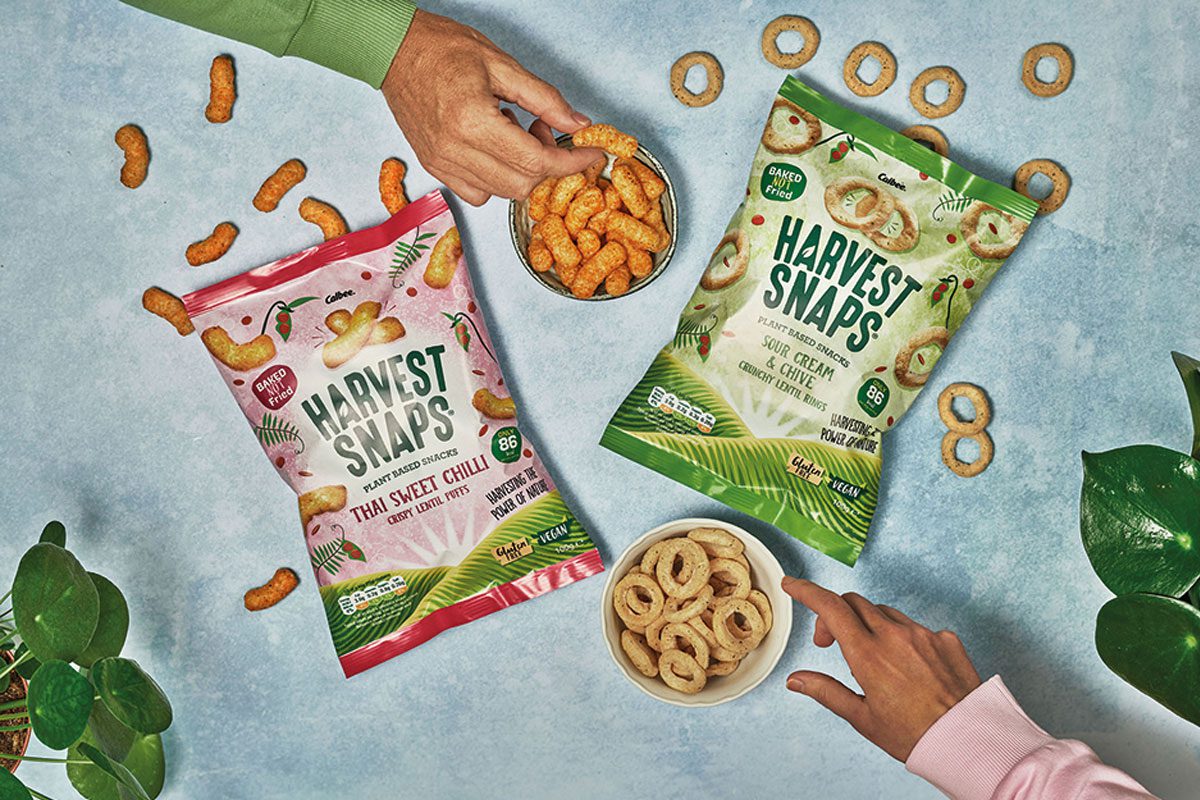 CALBEE UK has launch a new plant-based snack range under the Harvest Snaps brand.
Launching this month, the vegan-friendly range comprises two flavours: Sour Cream & Chive Lentil Rings and Thai Sweet Chilli Lentil Puffs.
Harvest Snaps are available in a variety of packs including portion controlled packs of six, single packs for foodservice or vending, and sharing bags.
To appeal to rising consumer demand for plant-based options, Harvest Snaps contain only plant-based ingredients and are baked to keep them under 100 calories per portion. They are also gluten free.
Along with this, Harvest Snaps already fall under the proposed government HFSS restrictions and as such, the product can still be highlighted in promotional displays when the legislation comes into force south of the border in 2022, with similar rules also expected in Scotland.
Jon Wood, commercial director at Calbee UK, said: "The brand represents our most innovative UK launch, responding to a genuine consumer need whilst addressing current concerns around obesity."