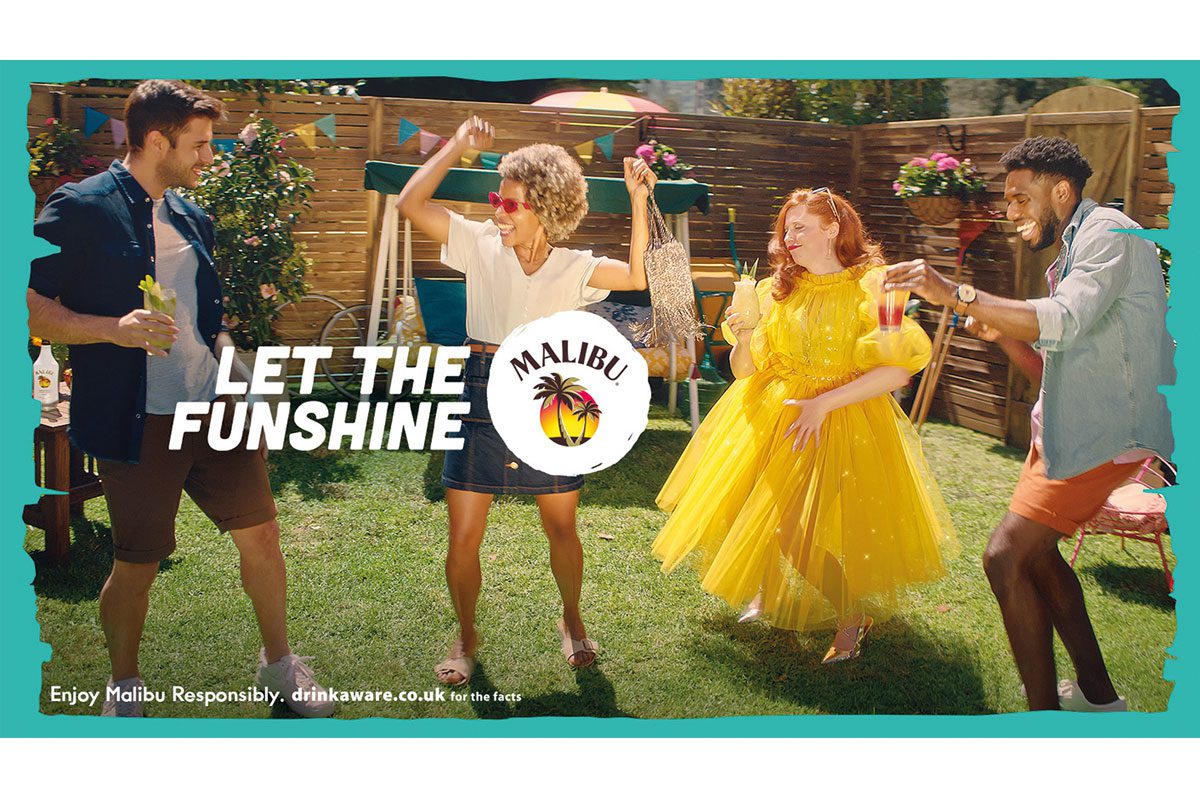 PERNOD Ricard has been encouraging consumers to get together as part of its latest campaign for coconut rum brand Malibu.
Running across social media platforms, the 'Let The Funshine' campaign comprised a series of videos which focused on a group of friends relearning how to socialise together following Covid restrictions.
Marnie Corrigan, brand director at Pernod Ricard UK, said: "After a year of virtual hangouts, the Malibu 'Let the Funshine' campaign is our way of helping everyone make the most of time spent with friends and family.
"We have always celebrated that live-in-the-moment, take-life-by-the-coconuts mindset that leads to the best times together, and we want everyone join us by releasing their inner Funshine."