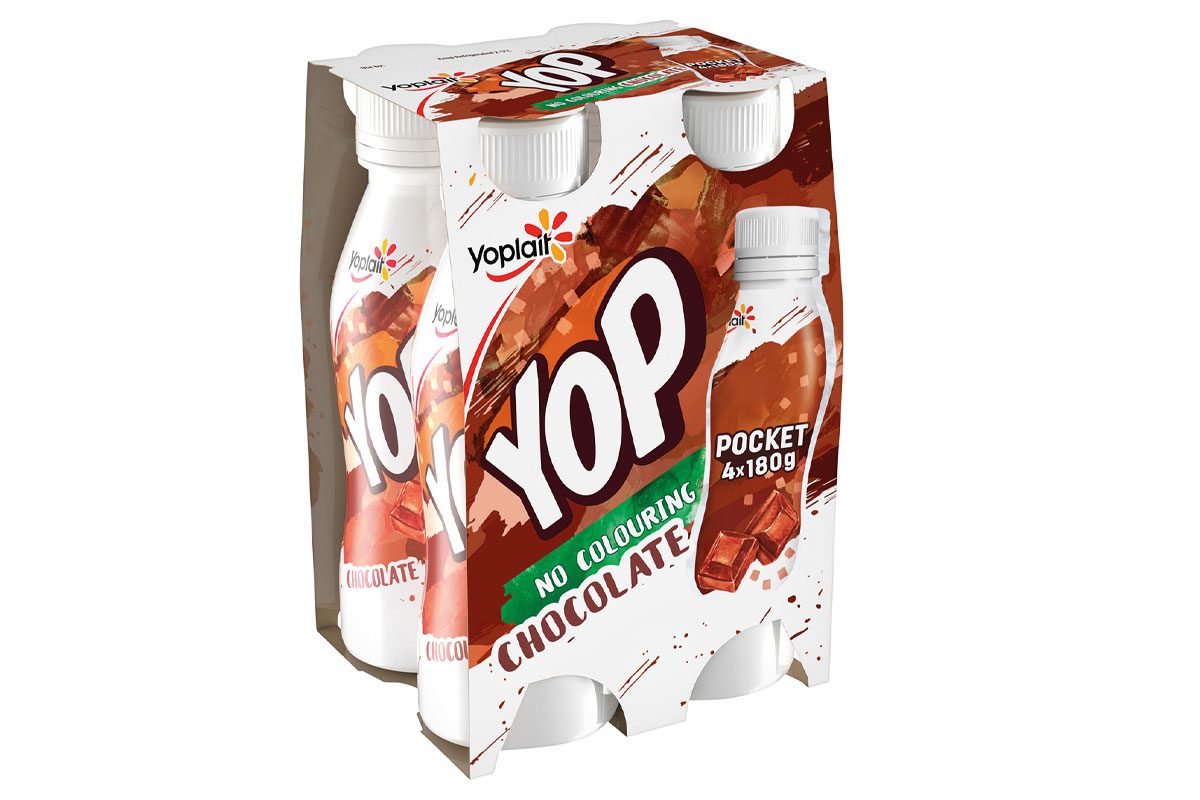 GENERAL Mills has added some indulgence to its drinkable yogurt range, YOP, with the launch a new chocolate flavoured yogurt drink.
Yop Chocolate joins the existing flavours strawberry and raspberry in the range.
Whilst appealing to its core audience of teenagers, General Mills hopes the new flavour – priced at £2 RRP – will be a favourite for the whole family to enjoy.
Joanna Goodman, head of marketing for yogurt (Northern Europe) at General Mills, said: "At Yop, teens love our nutritious and tasty fruit flavours as the ideal snack or lunchbox addition, so we're confident they'll enjoy our new, more indulgent chocolate variant."
The launch of Yop Chocolate follows a packaging revamp for the brand. General Mills hopes the revamped packaging "will appeal to teens more than ever" thanks to its "modern and dynamic design." Yop's updated packaging prominently features a flash informing consumers the brand does not use any colouring.
Yop's packaging revamp appears to be landing with consumers, according to Goodman, who highlighted the brand's improved sales performance over the last year.
Goodman said: "Yop sales have increased by 12.6%, boosting household penetration by 72.6% and we're confident that there is a huge opportunity in the months ahead for dairy drinks, both at home or whilst on the move as the on-the-go market starts to recover."