Campaign offers chance to win £4,500 worth of prizes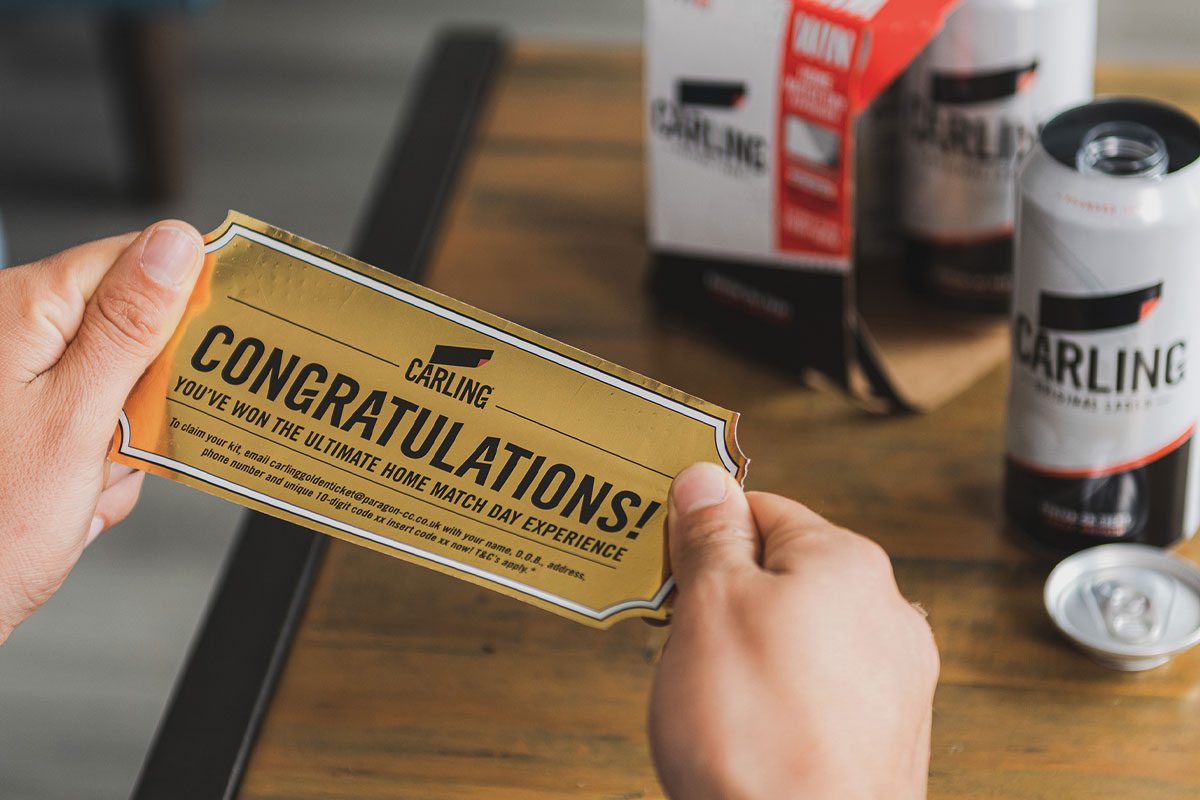 CARLING is giving consumers the chance to snap up a prize worth more than £4,500.
The 'Golden Ticket' invites consumers to hunt for one of 20 golden tickets, hidden inside promotional four-can multipacks.
Golden tickets can be found in packs with an easy twist off lid, with the ticket inside. The winning cans will still look and weigh the same as normal cans, but swap out Carling beer for a golden ticket.
The top prize is an 'at-home match-day experience' that includes: a 65-inch Smart TV, soundbar, TV sports pass, a £1500 sofa voucher and a £200 takeaway voucher.
On top of this, winners will receive a year's supply of Carling as well as other Carling branded merchandise.
Kevin Fawell, off trade sales director at Molson Coors Beverage company, said: "There's nothing else quite like our Golden Ticket competition on the market and the prize itself is a one-of-a-kind package that we're sure consumers will love.
"After a brilliant summer of football, anticipation is building for the new season and next year's tournament like never before."
The promotion will run for 20 weeks ensuring consumers the chance to win a prize weekly for the rest of 2021.