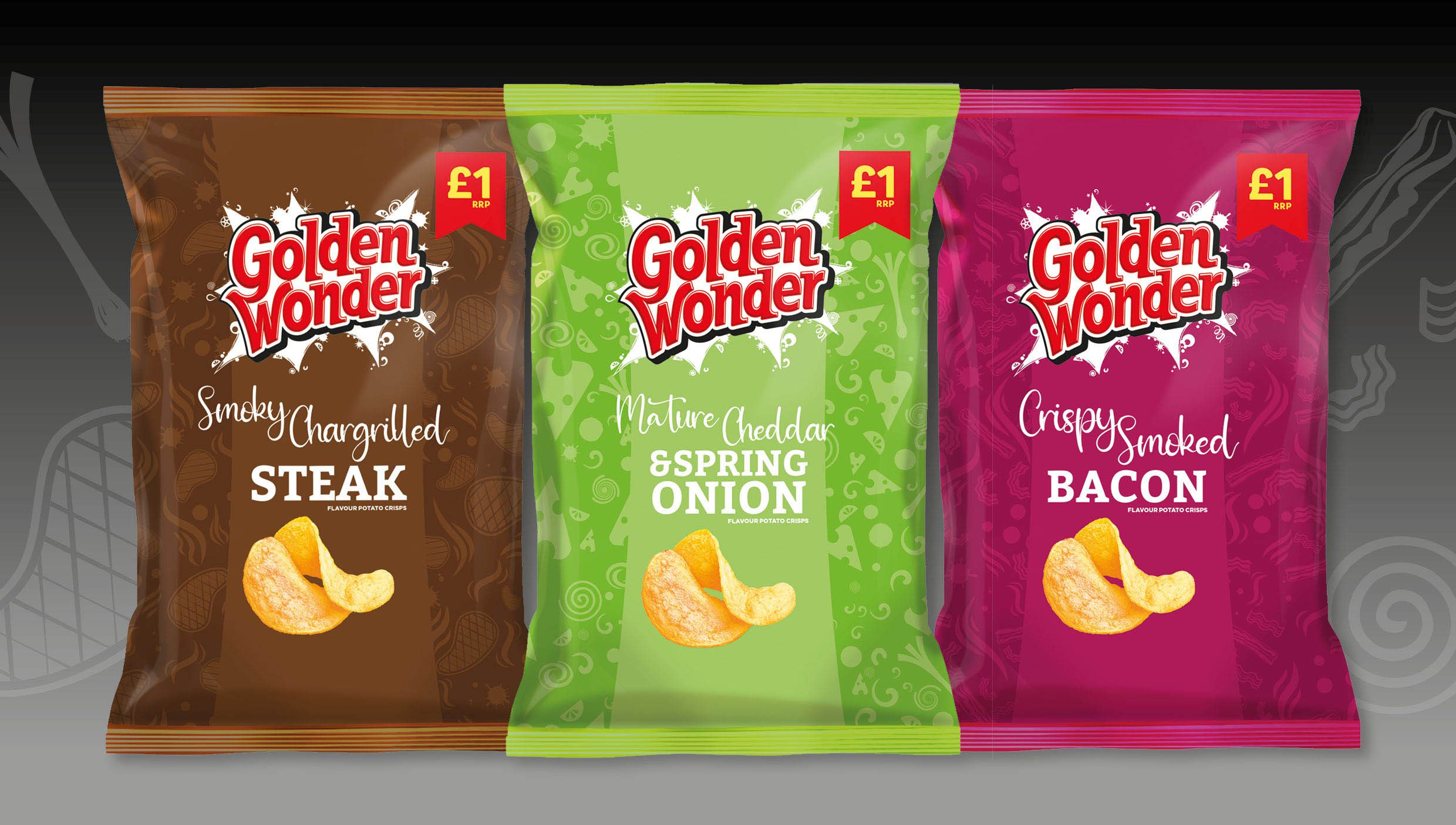 TAYTO is getting ready to beef up its Golden Wonder range with the launch of three new premium flavours in September.
Available exclusively in £1 PMP sharing packs, the new flavours are Chargrilled Steak, Mature Cheddar & Spring Onion, and Crispy Smoked Bacon.
Tayto said the flavours were selected based on consumer research and should help retailers tap into the increased demand for big bag formats. Over the next few months, Tayto plans to support the new packs with a digital marketing campaign, a national 'share & win' competition and trade marketing activity.
Matt Smith, marketing director at Tayto, said: "With nearly 75 years' experience, Golden Wonder's mission has always been to give consumers what they want – wonder-fully flavoured crisps with more punch per crunch.
"We are now launching a new range of £1 PMP sharing crisps that offer even more – more premium flavours, more sales and more profits for retailers."
The launch of the new Golden Wonder sharing packs follows on from the rollout of £1 PMP format packs for Spicy Bikers, Sour Cream & Onion Ringos and Cheese & Onion Transform-A-Snack.
Tayto is also now offering Transform-A-Snack £1 packs in a mixed case through cash and carry depots.
• The new Golden Wonder £1 PMPs are scheduled to land in cash and carries from the week commencing 19 September.