Smirnoff launches raspberry flavour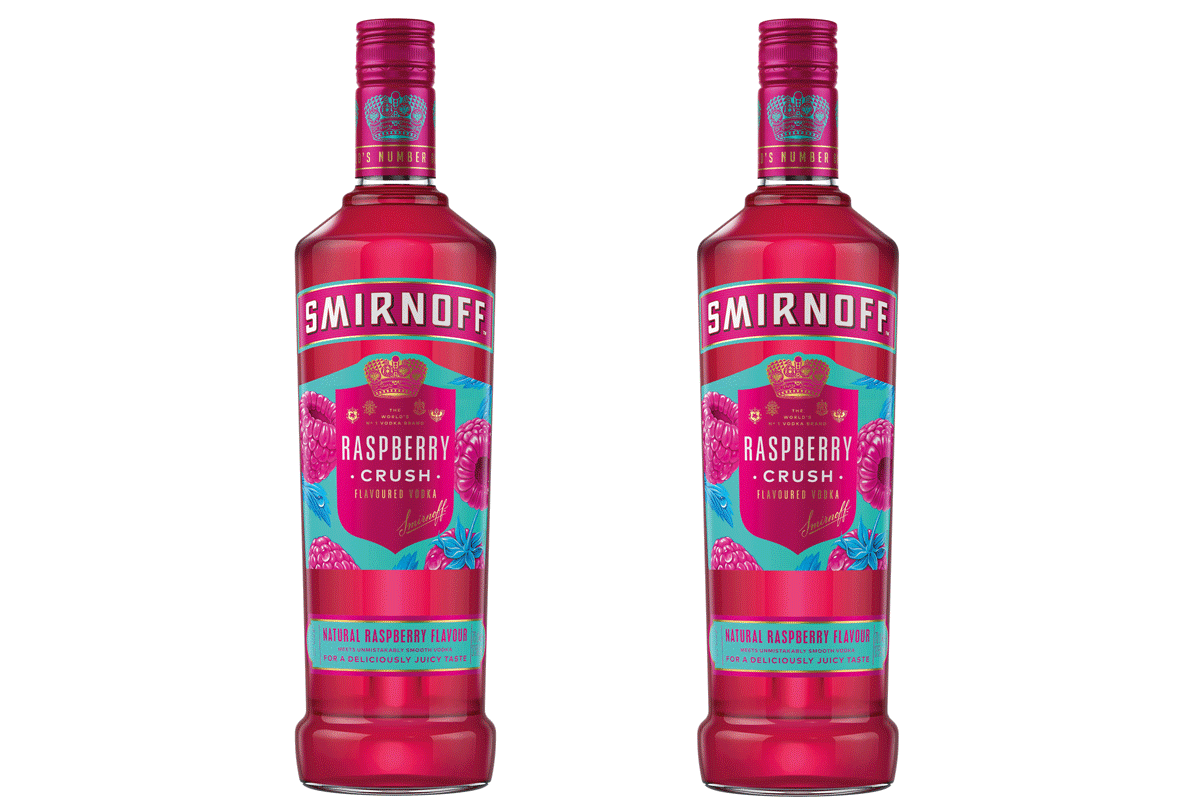 THE latest launch from Smirnoff is a raspberry flavoured vodka.
Available in a 70cl format, priced at £16.50 RRP, the new Smirnoff Raspberry Crush bottle features vibrant colours to match the raspberry flavour profile. The launch is being supported with a £2.93m marketing campaign.
Smirnoff Raspberry Crush enters the market at a time when brand owner Diageo claims flavoured vodka is experiencing the fastest growth within the vodka category, having increased 30% in the last year.
Quoting Kantar Alcovision findings, Diageo pointed out that 5.5m vodka consumers don't drink gin so this new product offers a wider choice to the vodka fan.
Nick Payman, head of Smirnoff at Diageo, said: "The launch of Smirnoff Raspberry Crush is a big step towards further invigorating and adding excitement to the vodka category.
"At the forefront of innovation, it is set to recruit new drinkers through its accessibility, great taste and ability to be enjoyed with friends as part of many delicious, simple and diverse serves such as Smirnoff Raspberry Crush with lemonade, Raspberry Crush Spritz, Woo Woo or a Smirnoff Raspberry Crush Royale.
"The vibrancy of the new pack and liquid, from its colour to its taste, will provide maximum shelf stand out and menu appeal for the trade to capitalise on.
"The new launch provides consumers the opportunity to enjoy vodka serves at a wide range of events, from casual, early evening occasions to elevated experiences and get-togethers, and focuses on creating fun, delicious serves."
Among the Smirnoff recommended serves for the new product is the Raspberry Crush Woo Woo at 1.4 units: 25ml Smirnoff Raspberry Crush, 25ml Archers, 150ml cranberry juice in a tall glass with ice and garnished with raspberries or a lime wedge.