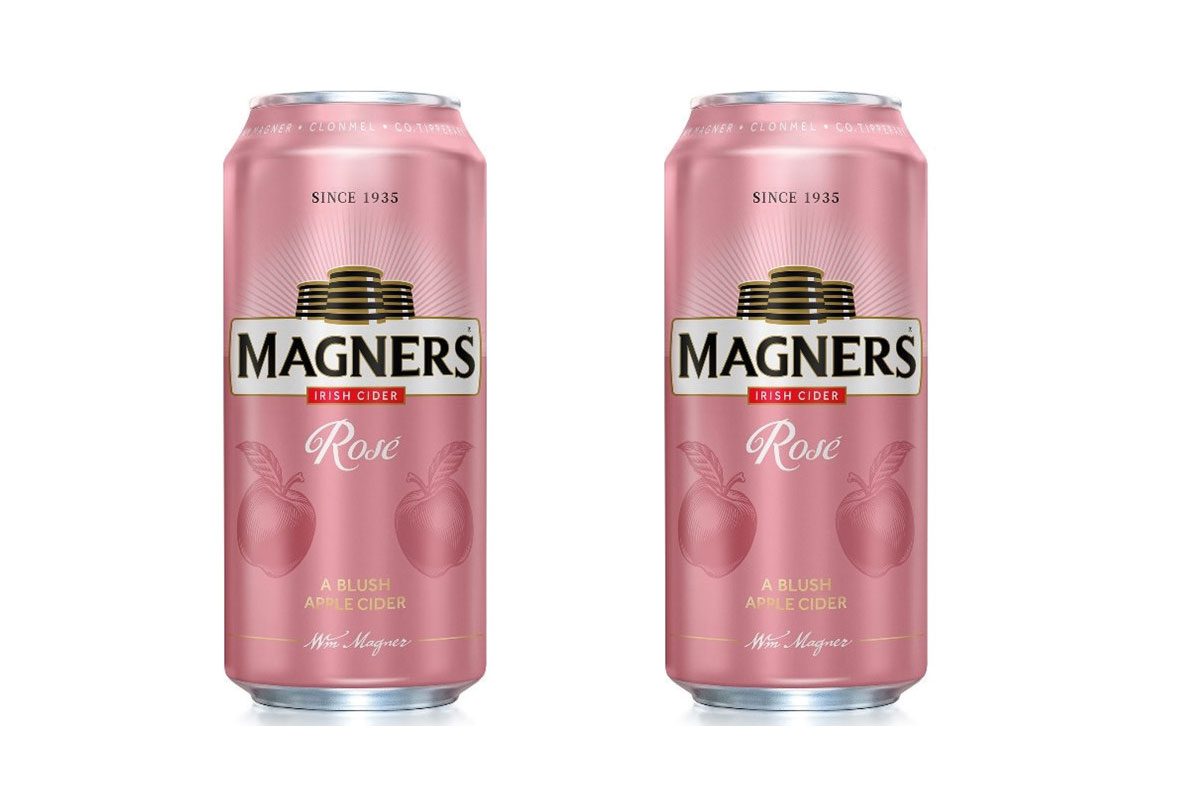 CIDER brand Magners has put its rosé variety – initially only available in bottles – into cans.
Senior brand manager, Godelieve Crowford, said: "The rise in popularity of the RTD market has led to customers enjoying the convenience of canned drinks.
"The arrival of Magners Rosé cans provides an even more convenient way to enjoy our expertly crafted cider while out and about without compromising on taste or quality.
"The statement blush pink can offers a lightweight alternative to Magners Rosé glass bottles enjoyed in bars across the country; ideal to take with you for memorable summer adventures, get-togethers, and weekends in the sunshine with friends."
Made from a blend of 17 apple varieties, Magners Rosé is made with apples from the same orchard as the Original recipe but uses sweeter apples.
"The result is a juicy apple cider that delivers the same crisp refreshment that Magners is famous for," said Crawford.
The launch of Magners Rosé cans coincides with the brand's When Time Bears Fruit campaign, with on pack promotions giving consumers the chance to win prizes including luxury breaks and home improvement items.