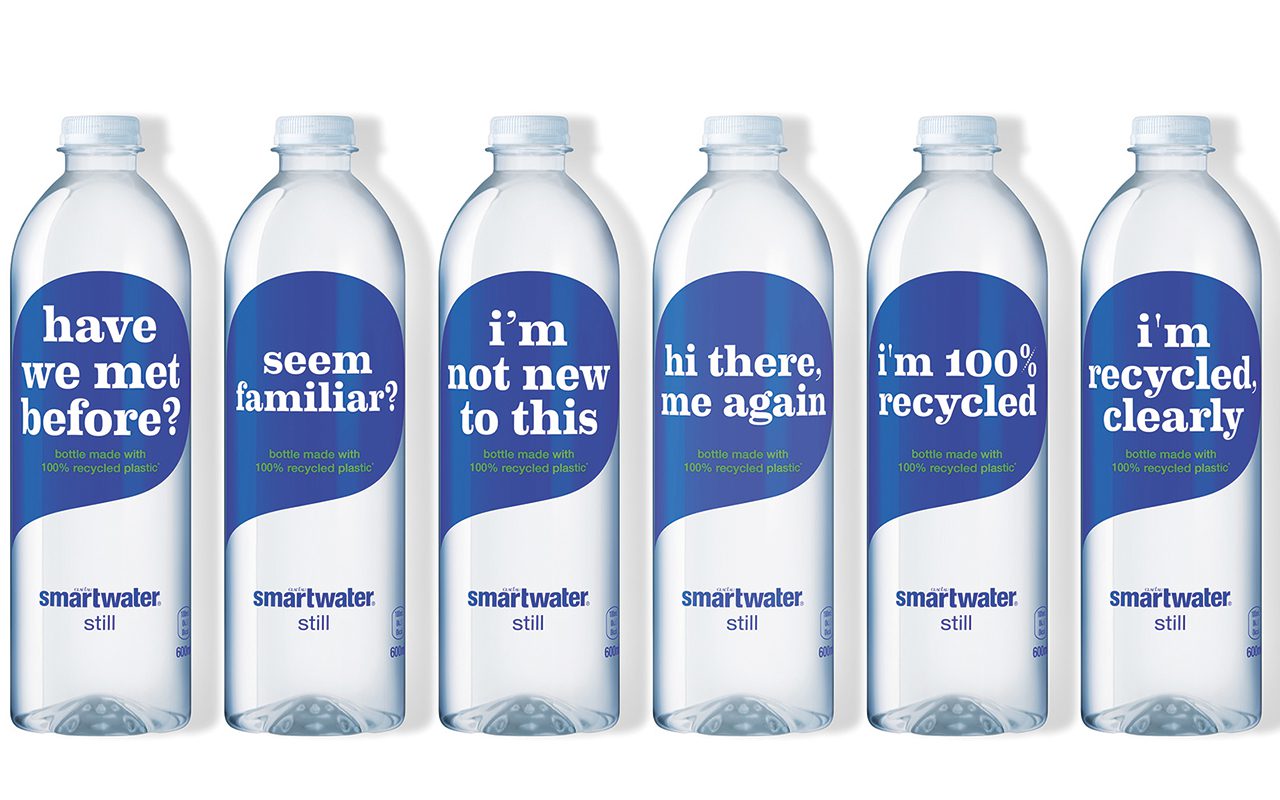 SUSTAINABILITY is at the heart of a new campaign for Glacéau Smartwater.
The campaign has seen Coca-Cola Europacific Partners (CCEP) roll out new packaging for the bottled water brand. New packs feature bold messaging which communicate to consumers that Glacéau Smartwater bottles are now made from 100% recycled PET plastic (rPET).
Bottles also include a range of playful phrases, including 'I'm not new to this', 'Have we met before?' and 'Hi there, me again.'
The launch of the new pack designs across 600ml and 850ml formats is being supported by a marketing campaign running from this month and through August.
The campaign will include social media and out-of-home activity.