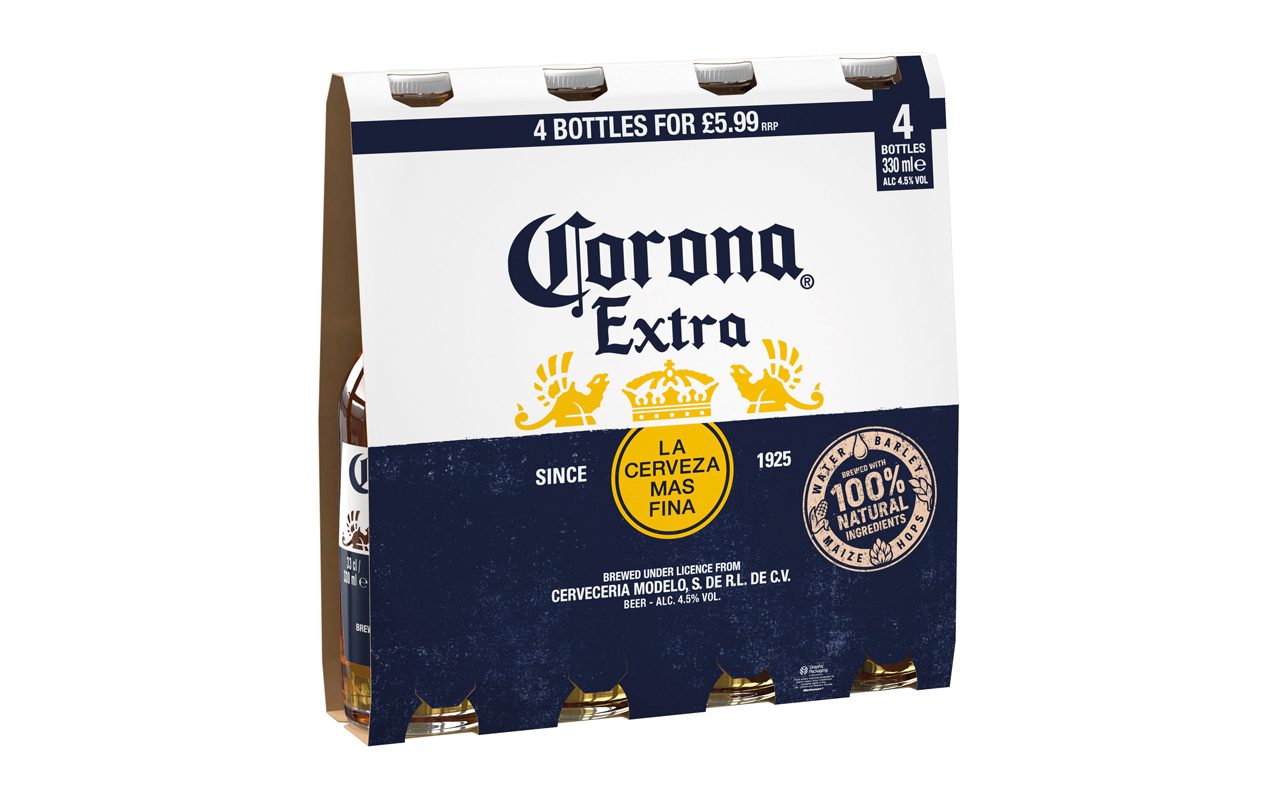 BUDWEISER has launched a price-marked pack for Corona Extra.
The £5.99 four-pack is available to retailers now.
Marketing manager, Ruta Ambrasaite said: "We are delighted to be expanding our offering with the launch of Corona price-marked packs.
"At Budweiser Brewing Group we are always looking at ways to help our customers drive sales by continuing to offer a range that meets consumer demand.
"Our consumer research and market analysis has found price-marked packs offer a huge opportunity for retailers, especially as national lockdown restrictions start to lift, meaning customers can take advantage of the at-home occasion with friends and family, and enjoy a Corona outdoors as the weather gets better."
Ambrasaite quoted Nielsen research which revealed that the rise of the at-home occasion contributed to unprecedented growth in the beer category across the off trade in 2020, with sales rising by 37.5%.