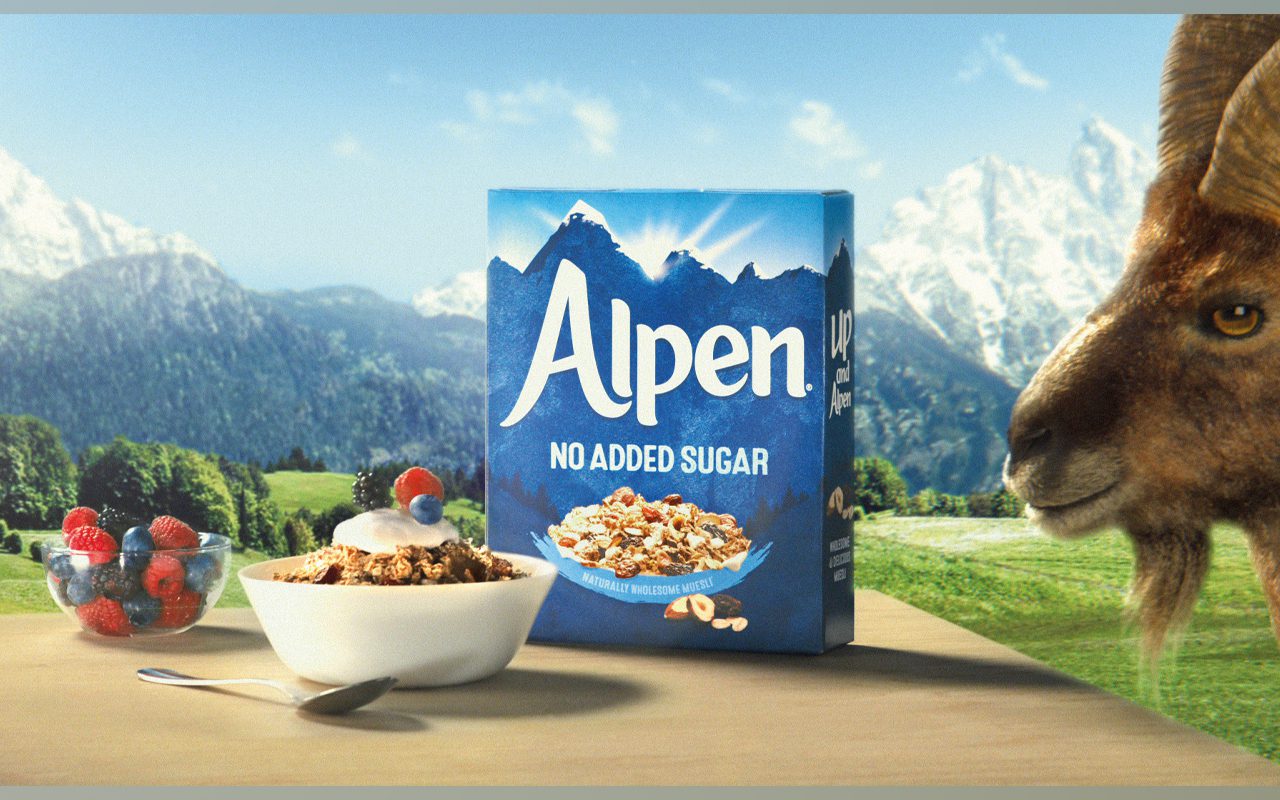 MUESLI brand Alpen is celebrating its 50th birthday on TV.
As well as a new TV ad featuring an energetic alpine goat, the £2m Up & Alpen campaign includes a new pack design and website.
And there is a social media campaign on Instagram and Facebook, encouraging people to 'get up, get out there and get to it' with Alpen.
Helena Blincow, Alpen's head of brand, said: "Our bold new design and Up & Alpen campaign will raise awareness of the portfolio and bring more customers to the aisle."
She continued: "In the last year, 5.6m UK households purchased Alpen muesli or bars.
"As we reach a big milestone, there couldn't be a better time to revitalise the brand."