Pandemic has served to boost underlying growth for healthier options in the confectionery category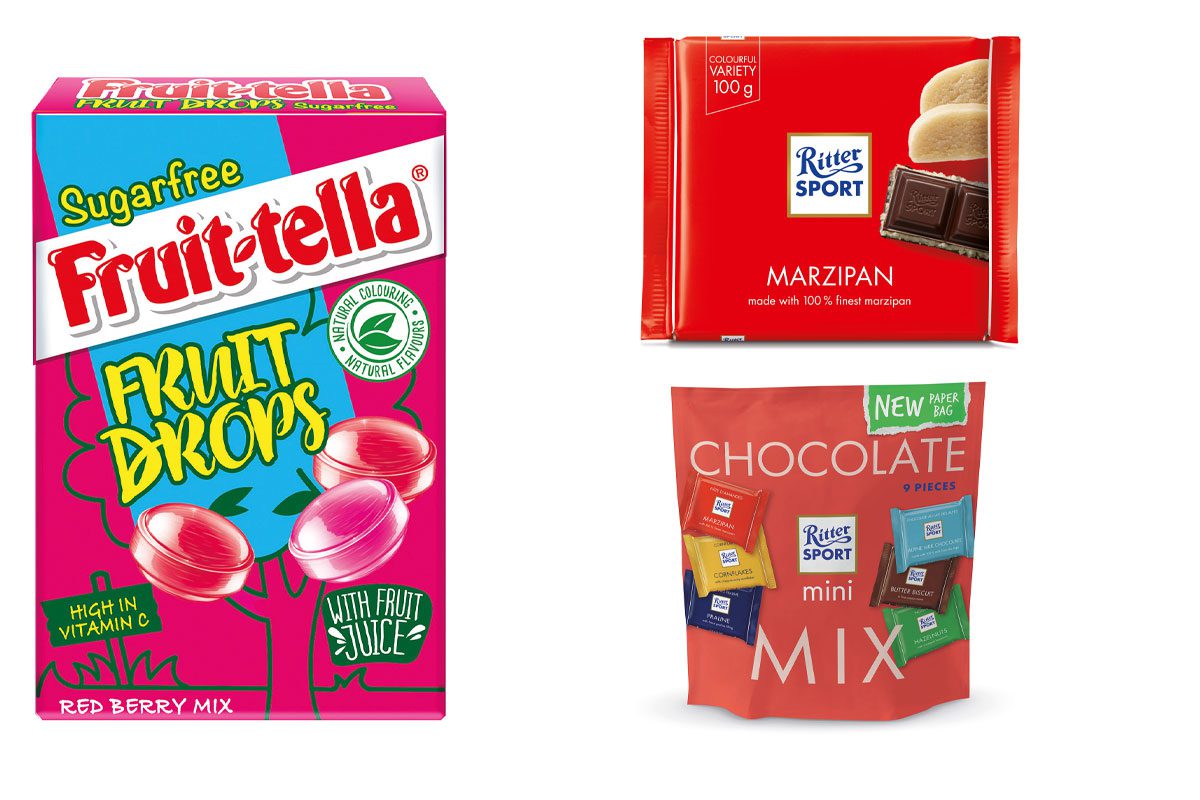 HEALTH was high on the agenda for many consumers before the pandemic hit, and Covid has only served to increase the importance of healthier options in the minds of many.
Confectionery firms haven't been slow to respond to rising demand for healthier options, with much of the NPD emerging in recent years reflecting this trend.
• Katy Clark, head of marketing for at Ritter Sport UK and Ireland suggested the pandemic has fuelled demand for healthier options – and she suggested the German confectionery brand had solutions to satisfy these consumers.
"The pandemic has made UK consumers more concerned about their health and wellbeing. Growing numbers of shoppers are prioritising healthier lifestyles and making better dietary choices and looking to make more mindful purchases.
"However we know that consumers still want to enjoy the full taste of chocolate, rather than switch to reduced sugar options.
"Portion-controlled packs are one of the ways confectionery brands can help consumers make healthy, informed choices and manage their calorie intake.
"Ritter Sport is responding with a new range of smaller, portion-controlled, impulse purchase products, launched in June," she said.
While health may be high on the agenda, taste isn't an area where consumers are prepared to compromise, Clark suggested.
According to Clark, portion control is the preferred method of choice for many looking to reduce their calorie intake, rather turning away from sweet treats all together.
"In research, consumers told us they preferred to have a smaller amount of regular chocolate rather than a larger amount of low sugar chocolate. Our new Ritter Sport impulse range will help retailers capitalise on this shopper demand," she said.
Clark also noted that an increasing numbers of consumers are seeking out vegan chocolate, and retailers may wish to stock up on some options in this emerging subcategory.
"Meeting the growing demand for vegan friendly treats, Ritter Sport marketed an 'accidentally vegan' bar range in time for Veganuary 2021. Leading the line-up is Ritter Sport's top-selling 100g Marzipan bar," she said.
• Kenton Burchell, trading director at Bestway Wholesale also highlighted the crossover between demand for healthier options and an uptick in the performance of vegan products.
Burchell said: "Veganuary was twice as big in 2021 to 2020 for consumers.
"The two biggest priorities for people when it comes to healthy eating are 'eating more fruit and veg' and 'reducing sugar'.
"For sugar confectionery, vegan sweets and sugar free mints and gum are important for shoppers."
Looking to the future, Burchell reckons that consumer trends and government intervention mean retailers should expect to see a raft of innovation within sugar free confectionery.
"There is a trend towards healthier eating and this includes a move towards sugar-free sweets, with 92% of consumers actively trying to reduce the sugar in the food they buy.
"With HFSS legislation due April 2022, it is likely that more sugar free products will be produced by suppliers.
"Also, with 'reducing sugar' being one of the main priorities for consumers, suppliers will look to fulfil this need.
"In order to ensure that they sell as well as their sugary counterparts retailers will need to highlight these in store," he said.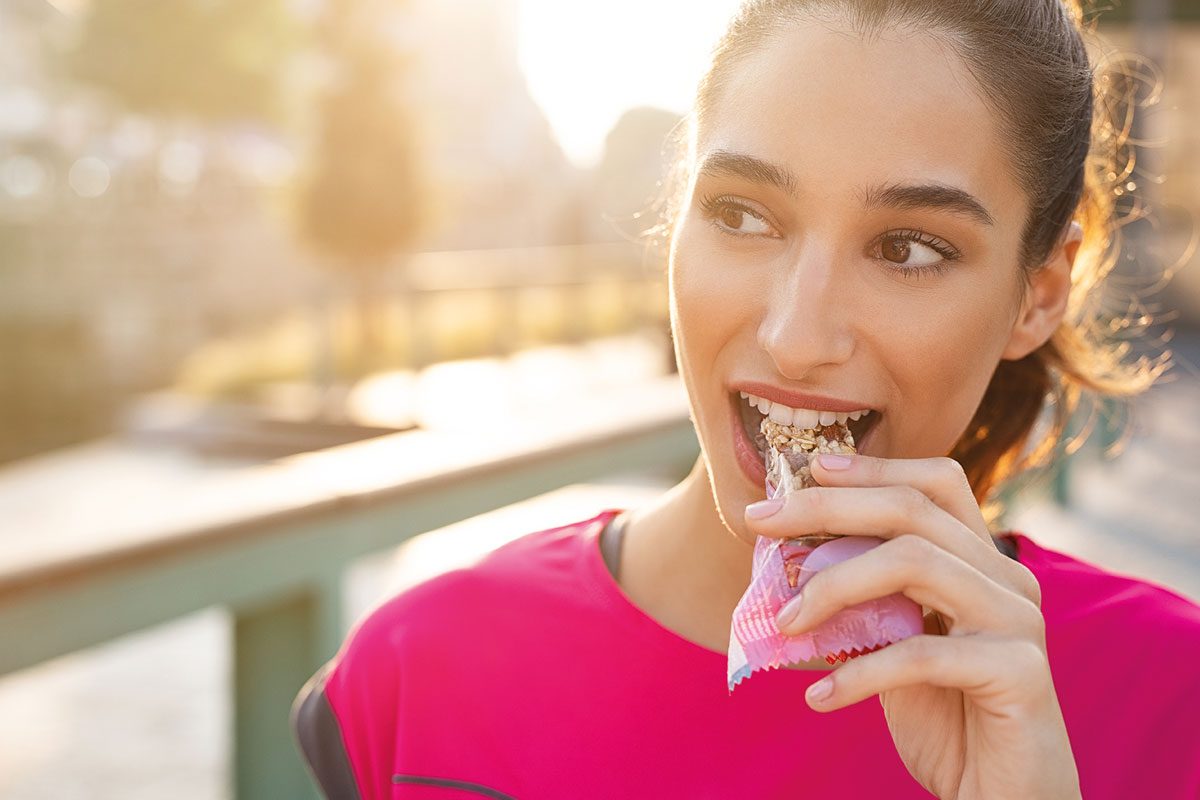 • At Perfetti Van Melle, Jasdeep Ghag, trade marketing executive, also reckons that retailers should expect to see serious demand for vegan alternatives within the confectionery category in the years to come.
"With the vegan market expected to soar to £1.1bn by 2023, and Veganuary welcoming its one millionth participant this year, we know the appetite for alternatives is not going anywhere, especially since over 650 new products were launched during Veganuary.
"Those with specific dietary requirements are often seeking familiar treats and snacks and are delighted to find those same trusted brands such as Fruittella now playing in the vegan space with our popular Gelatine Free range, worth £1.4m," she said.
It's not all about vegan though, with Ghag agreeing that healthier options are gathering steam within confectionery.
"As a result of consumers becoming increasingly health conscious, they're looking for alternative products, even during celebratory occasions.
"The better for you (BFY) market is worth £26.5m and PVM remains the number one manufacturer, with a category share of over 27%," she said.
• Chocolate isn't necessarily everyone's first thought when considering a healthy snack, but Susan Nash, trade communications manager at Mondelez, highlighted how the firm has rolled out Cadbury NPD that ticks the health boxes while still offering consumers a bit of chocolate indulgence.
Nash said: "Mondelez has recently launched a brand-new fruit and nut snack brand, Cadbury Nuttier.
"The brand's three exciting flavours – Peanut & Almond, Cranberry, Peanut & Almond and Coconut & Almond – are available in single bars at an RRP of £1.19. Cadbury Nuttier contains a delicious hit of indulgence from Cadbury alongside whole fruit & nuts, and is one of the first products within the 'healthier bars*' segment to include milk chocolate, making it an incredibly exciting proposition for retailers."