Production manager and head brewer Ed Evans on what he thinks makes Cold Town Beer a winner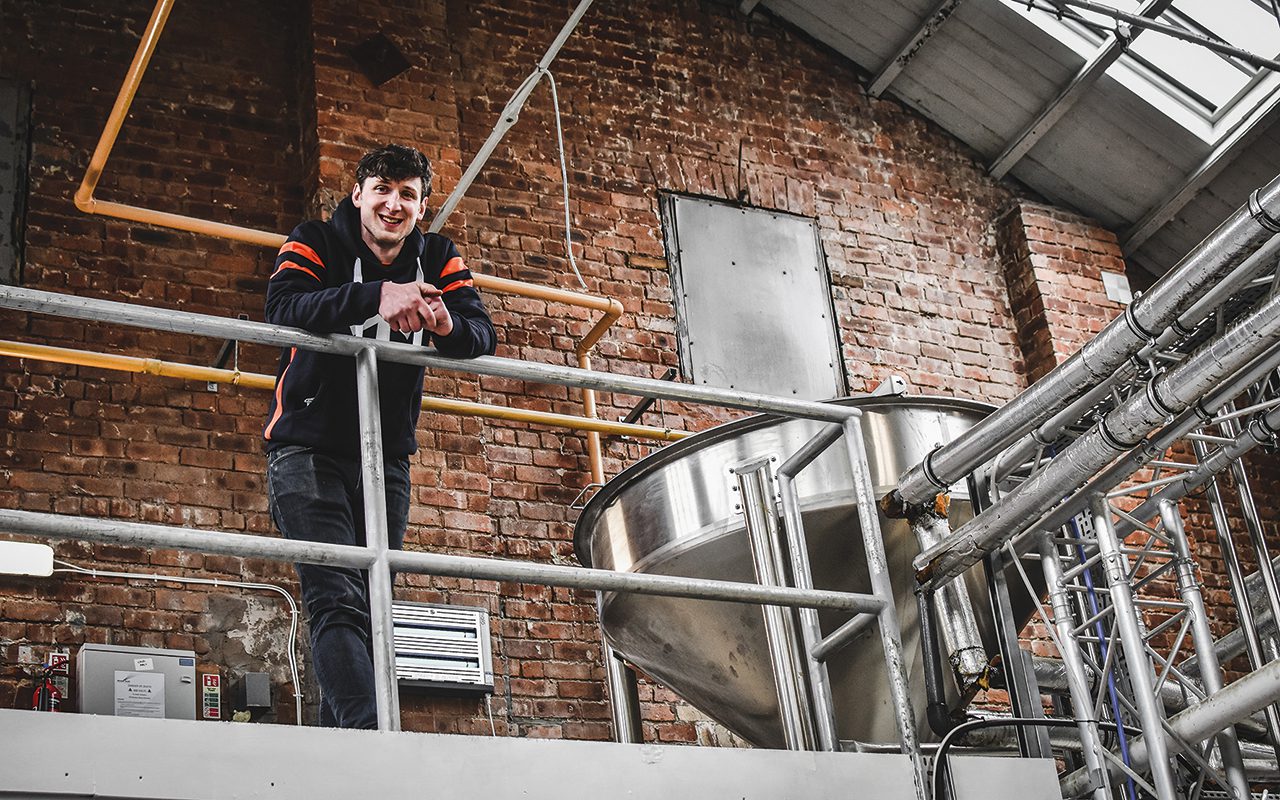 What's your brand's story?
Cold Town Beer was founded back in 2018, we embarked on the journey of turning an old church in the Edinburgh's historic Grassmarket into a microbrewery following our thoughts about bringing brewing back to the city centre.
After settling on our lager recipe and garnering a lot of local interest, we quickly realised we were going to have to upgrade to a bigger site. Once we had settled into our site at Dunedin Street, we began producing enough to supply a variety of bars across Edinburgh, Glasgow, Aberdeen, Stirling and Fife.
Then, in early 2019, we were fortunate enough to upgrade the original microbrewery site to become what is now Cold Town House. This really popular bar/restaurant is situated just beneath Edinburgh Castle which gives our open rooftop a spectacular backdrop.
The name Cold Town Beer has an interesting story behind it, when we were exploring the idea of bringing brewing back to the city centre, we started looking at the city's history for a bit of inspiration.
We discovered that it's reputed the first brewery to make lager in Britain was in Edinburgh at the Calton Hill Brewery way back in 1835.
The small suburb that the brewery called its home earned the name Cauld Toon as it sat directly in the cold shadow of the volcanic hill Arthur's Seat.
Over time it became known locally as Cal-ton and eventually turned into the Calton Hill we know today. After learning this, our name seemed like a no-brainer and Cold Town Beer was born.
What does a typical day look like?
Spreadsheets. One of my main tasks is controlling our product, which covers ordering materials, forecasting product requirements and scheduling deliveries.
The slightly more glamorous side of my role is looking at the recipes for upcoming brews. This is very much a collaboration between our key brewers and the bar staff who pour our brews. Their feedback from our customers is a key factor when we create our product. It's a great working environment and each day is so different.
We aim to cut through the pretentious vibe that has permeated the craft beer world for so long.
What's your favourite variant and why?
How can you choose a favourite child? As much as I couldn't possibly pick a favourite, I definitely prefer certain brews depending on the occasion. A chocolate cake stout is perfect on a dark winter night, a lager on a sunny afternoon and I have lots of great memories of drinking pornstar martini ale at barbecues with friends.
What's your brand's USP?
We aim to cut through the pretentious vibe that has permeated the craft beer world for so long. We produce great tasting, sessionable beers that are there to be enjoyed by everyone. We brew good beer. Simple as that really.
How important is the convenience channel to Cold Town?
Cold Town was initially brewed exclusively for bars and the demand in the on trade was far beyond what we could ever hope for. Then the pandemic struck and whilst this was devastating to our business, it gave us the time and space to expand to the convenience channel.
We installed a state-of-the-art canning line, and brought on an experience head of sales to build relationships with retailers. It was hard work but the joy of seeing our customers reactions to finding their favourite beer now available to take home made it all worthwhile. We hope to continue to grow in this sector as we become known as a must have shelf item in Scotland's off trade.
What support can you offer retailers who would like to learn more about Cold Town?
We can offer a tailored support package for stockists, including free branded glassware and point of sale, social media support and pricing activity to generate trial and repeat purchase on our core range of Lager, NEIPA, Pornstar Martini Ale and Chocolate Cake Stout. 
We also produce 'limited edition specials' in small batch quantities every three months to keep the range fresh and interesting.