It's a treble for ready to drink range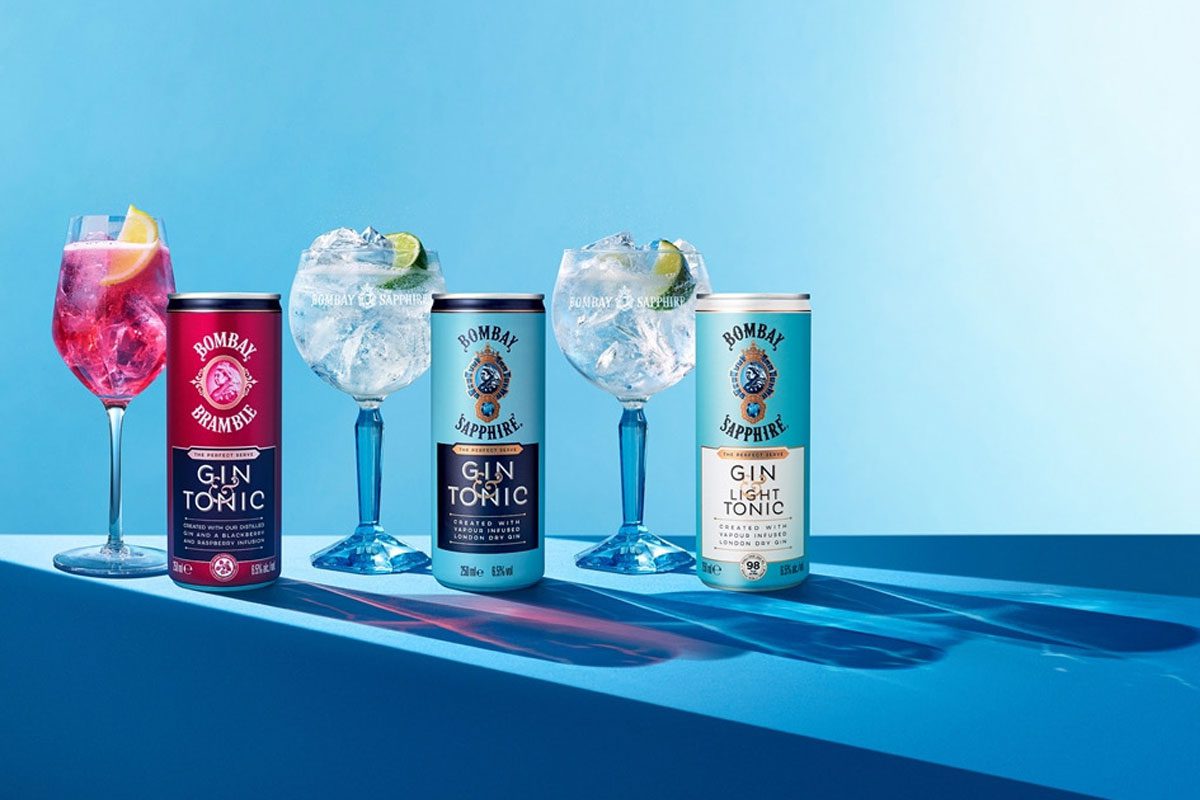 GIN brand Bombay Sapphire has launched two new ready to drink expressions.
Bombay Bramble & Tonic and Bombay Sapphire & Light Tonic are being introduced one year after Bombay Sapphire & Tonic cans first appeared in stores.
Bombay Sapphire & Light Tonic has been launched to meet what brand owner Bacardi views as growing demand for lighter drink choices.
It contains 98 calories and 92% less carbohydrates than the original.
The Bramble & Tonic variant is made with the brand's berry flavoured gin.
Bombay Sapphire global vice president, Natasha Curtin, said: "Consumer appetite for fruit flavours is still dominating the RTD category and Bombay Bramble & Tonic is created with 100% natural colours and flavours."
Curtin continued: "Summer is just around the corner and the popularity of ready-to-drink just continues to grow.
"We have seen research that shows 90% of RTDs are consumed in the home which is testimony to the versatility of the category.
"The beauty of our ready-to-drink portfolio comes from an emphasis on convenience but not at the expense of taste or quality.
"Our gin is perfectly mixed with the tonic, offering our fans a premium, bar quality cocktail."