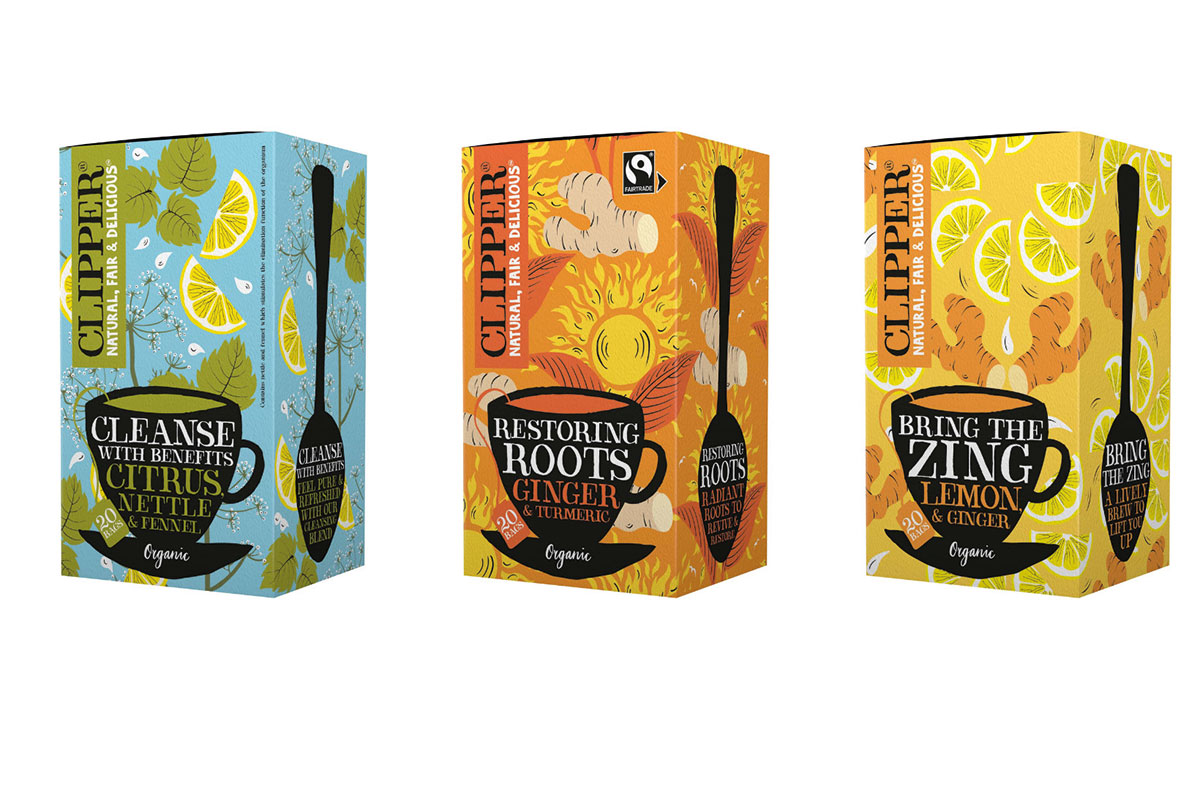 ECOTONE UK is expanding its Clipper Tea range with the addition of three new health-driven flavours.
Organic Bring the Zing has flavours of lemon and peppery ginger and is aimed at consumers in need of an energy boost; Organic Cleanse with Benefits mixes the tastes of citrus with fennel and is geared towards supporting the metabolism; and Organic & Fairtrade Restoring Roots combines ginger and turmeric.
Clipper Tea's Organic Snore and Peace and Organic After Dinner Mints variants have also had a facelift with improved recipes to bolster sleep and digestion and a new packaging design with colourful illustrations and bright colour palettes.
Caroline Rose, Clipper Teas brand controller at Ecotone UK, said: "Clipper is the UK's fastest growing black and green tea brand and we have high aspirations to be a leader in infusions.
"Infusion teas are incredibly appealing to a health-conscious consumer, especially now when taking care of our health to prevent long-term illness, is high on the public agenda. Wellness factors like getting enough sleep or having better digestion, are also becoming a priority for those wanting to live better.
"Our functional teas are perfect for health-conscious consumers as not only are they delicious, but they are also 100% natural and organic, which is better for personal health and the health of the planet too. Meeting the needs of Generation Tea, this range will appeal to these who care about what they put into their bodies, as well as the environmental impact their purchasing decisions have."