Bottlegreen unveils sweet recipe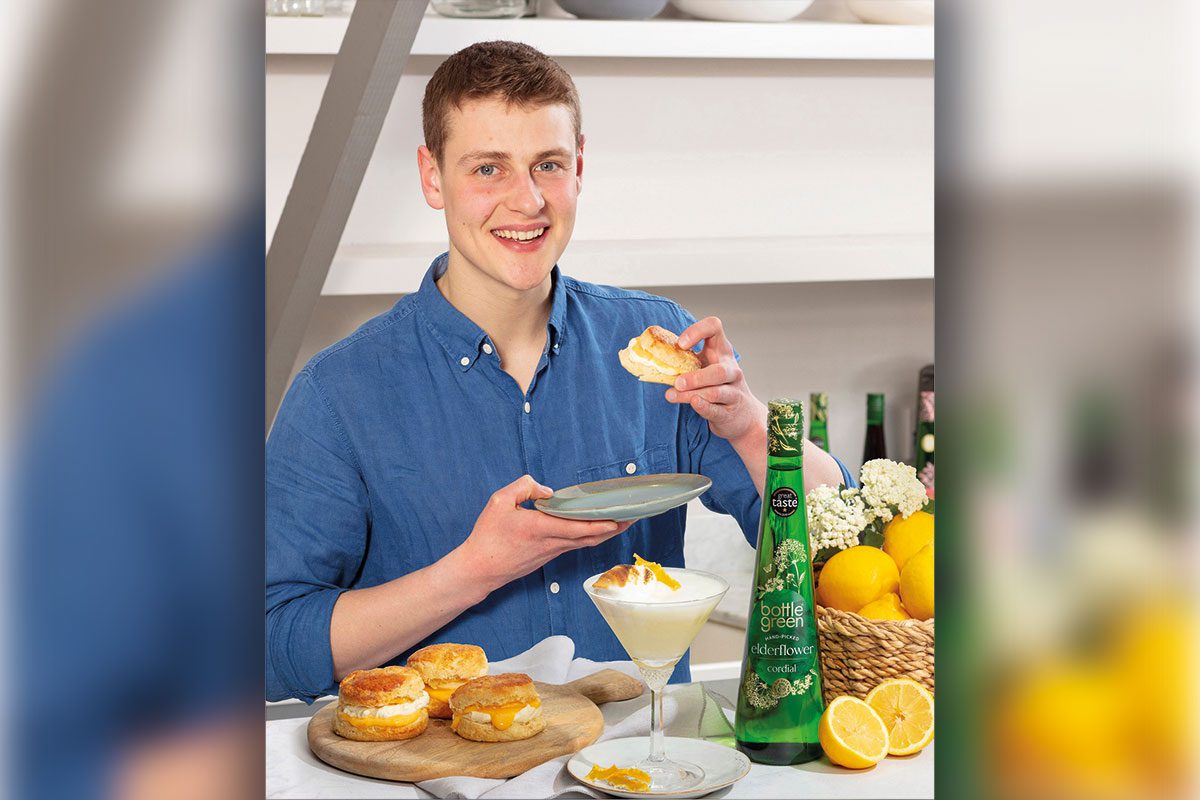 CORDIAL and presse brand Bottlegreen has teamed up with Great British Bake Off 2020 winner Peter Sawkins to showcase the versatility of the brand's cordials in food and drink settings.
As part of the campaign, Sawkins – a University of Edinburgh student who used Bottlegreen's elderflower cordial in one of his bakes in last year's series – will create three baking recipes and drinkable desserts using a range of cordials.
The baking recipes include Elderflower & Lemon scones using Bottlegreen's elderflower cordial, Rhubarb Crumble Tray Bake with the rhubarb and ginger cordial, and Bramble Bakewell Tart with the brand's new bramble cordial.
Sawkins' liquid desserts include Elderflower and Lemon Meringue float, Ginger and Lemongrass Cheesecake with the ginger and lemongrass cordial, and Raspberry Crumble Frozen Smoothie with summer raspberry cordial.
The first recipes to be showcased by Sawkins and the brand will be the Elderflower and Lemon Scones and the fabulous Elderflower and Lemon Meringue Float.
Bottlegreen is also releasing the new Juicy Bramble cordial which combines flavours of blackberries and tart sloes. The release follows the success of the brand's bramble sparkling pressé which launched in January.
Jo Hussey, head of soft drinks at Bottlegreen, said: "This campaign is all about demonstrating Bottlegreen's wide range of uses, and there's no better way than working with Peter who is so passionate about getting creative with flavour."