Mackie's sales on the rise across the UK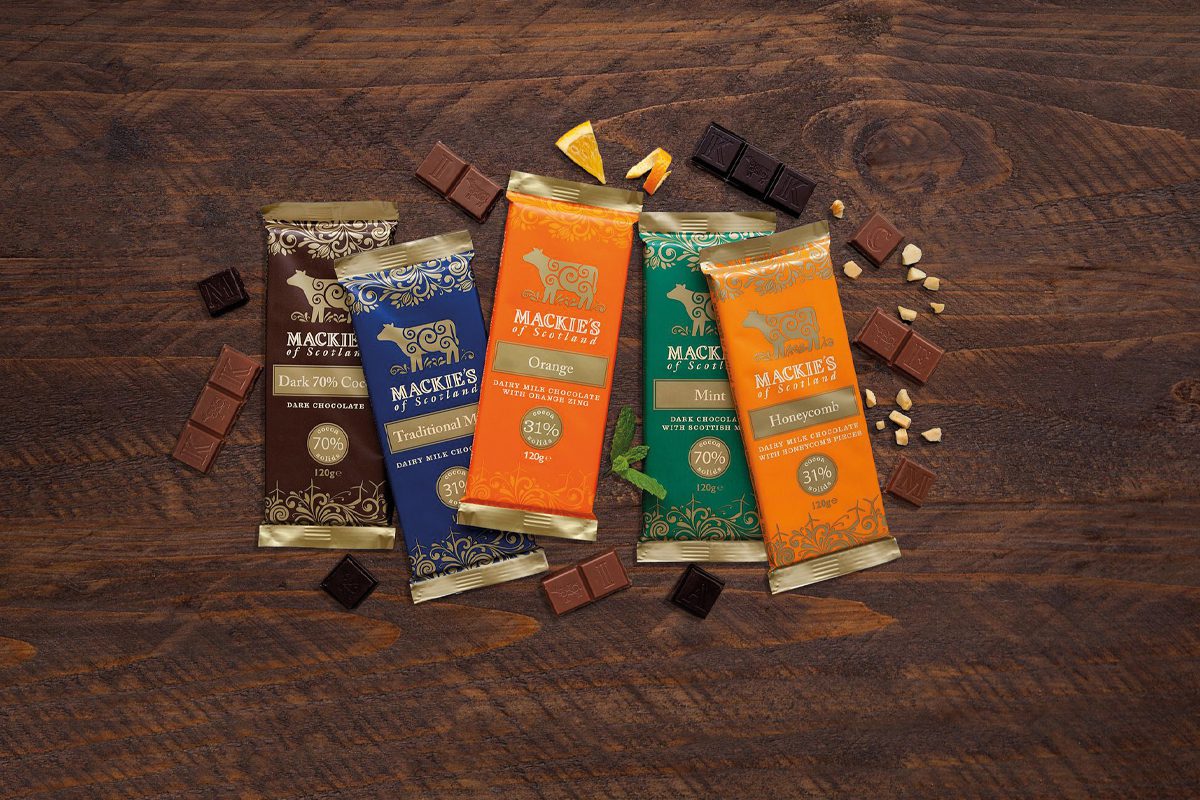 PREMIUM chocolate has been performing well over the last year, according to Mackie's of Scotland.
Stuart Common, sales director at Mackie's of Scotland, highlighted the brand's strong performance over the last 12 months, which has seen the brand grow sales to UK customers by 20%.
That growth outpaced the chocolate category as a whole, with Kantar data for the 52 weeks ending 18 April, recording UK chocolate growth for 13.9% when compared to the previous year.
Common said it has been a "fantastic year" for Mackie's product range as a whole, "but it has been particularly pleasing to see the rise in sales for our chocolate bars."
"We make the chocolate on our farm in Aberdeenshire, using the highest quality of ingredients. Make sure to keep an eye out over the coming months as we begin to revamp our packaging, in line with our current rebrand of ice cream tubs.
"With travel restrictions looking like they will be in place this summer, many more of the Scottish public will be holidaying at home. This bodes well for the demand for chocolate and hope to see the demand for impulse bars continue. Convenience stores will be well placed, as ever, to take advantage of this," he said.
Common said the convenience channel remains "extremely important for Mackie's" and he reckons that strong performance for its SKUs have shown the brand is key for retailers too.
"The Orange 120g milk chocolate bar and gift pack have both shown in recent months that they can sell well in retail, so we are looking to expand our distribution further.
"The Scottish brand is also operating in a competitive premium market amidst a number of multinational players," he said.