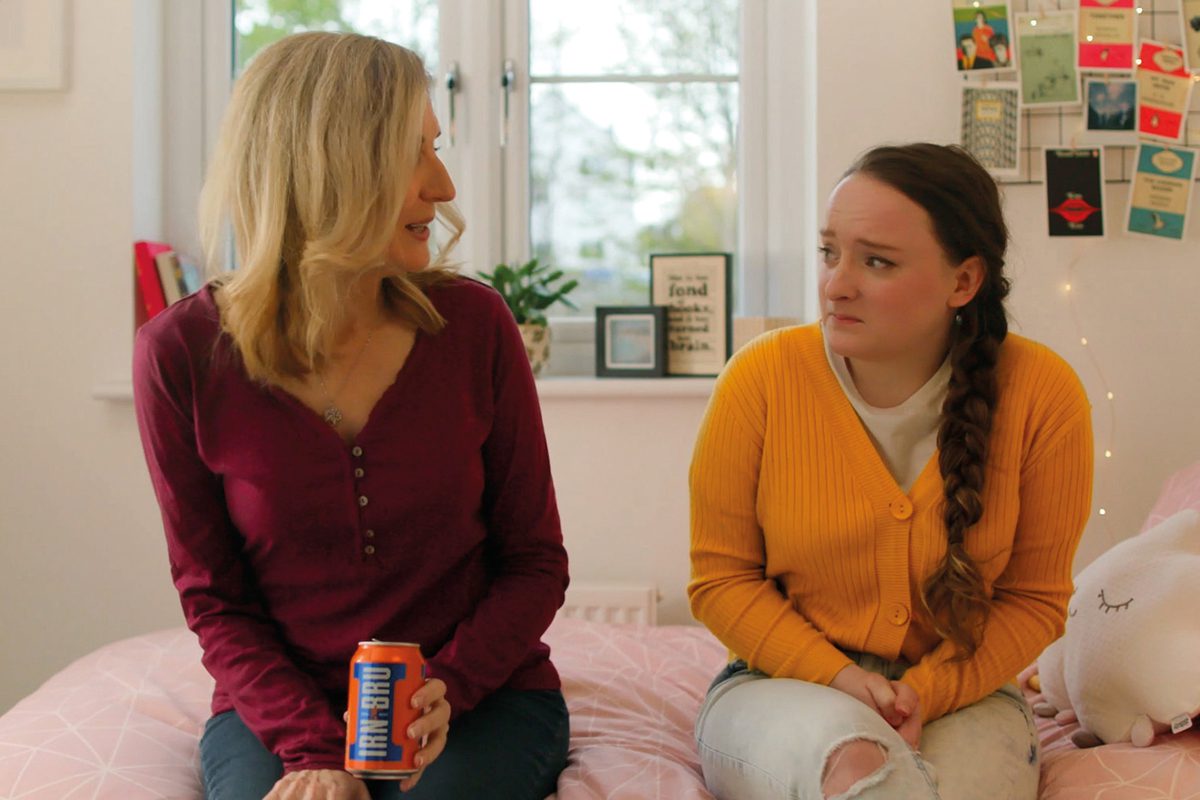 SCOTLAND's presence at a major sports championship may be a distant memory for most, but AG Barr is targeting Scots who will be watching Scotland compete in the Euros for the first time with the launch of a new campaign.
Irn-Bru is releasing two tongue and cheek videos on its social channels as part of the campaign.
The first video is of a girl whose mum wants to chat about her 'first time' in France back in 1998. The second features a couple, one of which is talking about being more 'experienced' and the other is nervous to have his 'first time'.
Both videos conclude with the question: will this be your first-time seeing Scotland at a major competition? Enjoy it with an Irn-Bru.
The brand has also released a range of new Irn-Bru cans which display Scottish phrases such as 'ya dancer', 'belter', 'yes sir' and 'boogie'.