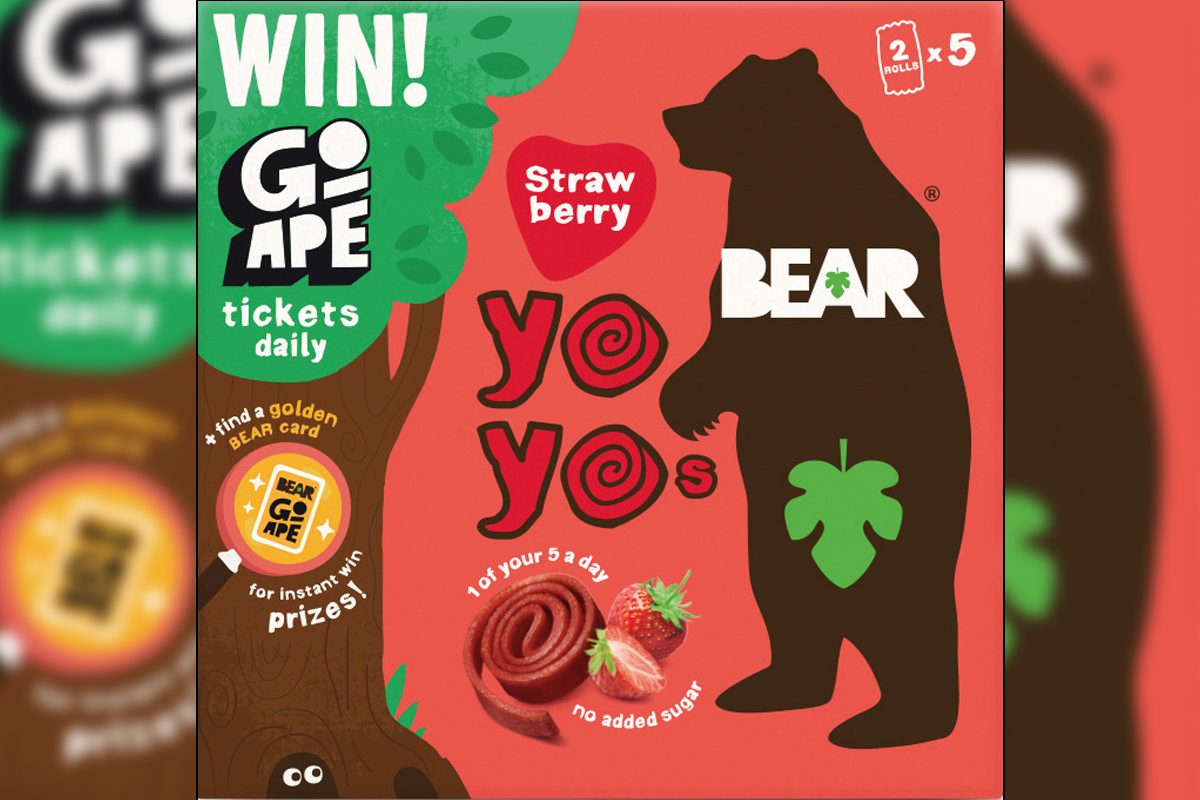 KIDS snack brand Bear has teamed up with outdoor adventure company Go Ape for its latest on-pack promotion.
Running across the brand's Yoyo range, the promotion offers consumers the chance to get their hands on a Treetop adventure or a Bear and Go Ape adventure kit as part of the daily giveaways. Kits include a branded backpack, water bottle, activity booklet and a free pack of Bear Yoyo.
Jo Agnew, marketing director at Urban Fresh Foods, said: "Our Bear brand and Go Ape both share a passion for keeping families healthy and active, so the on-pack promotion felt truly authentic for us.
"There are 34 locations of Go Ape across England, Scotland and Wales, which will make the promotion widely accessible to consumers, driving trial and encouraging purchase for retailers."
Bear has also launched a card campaign which sees limited edition bonus Go Ape cards hidden in packs which focus on the woodlands and creatures found at Go Ape locations.