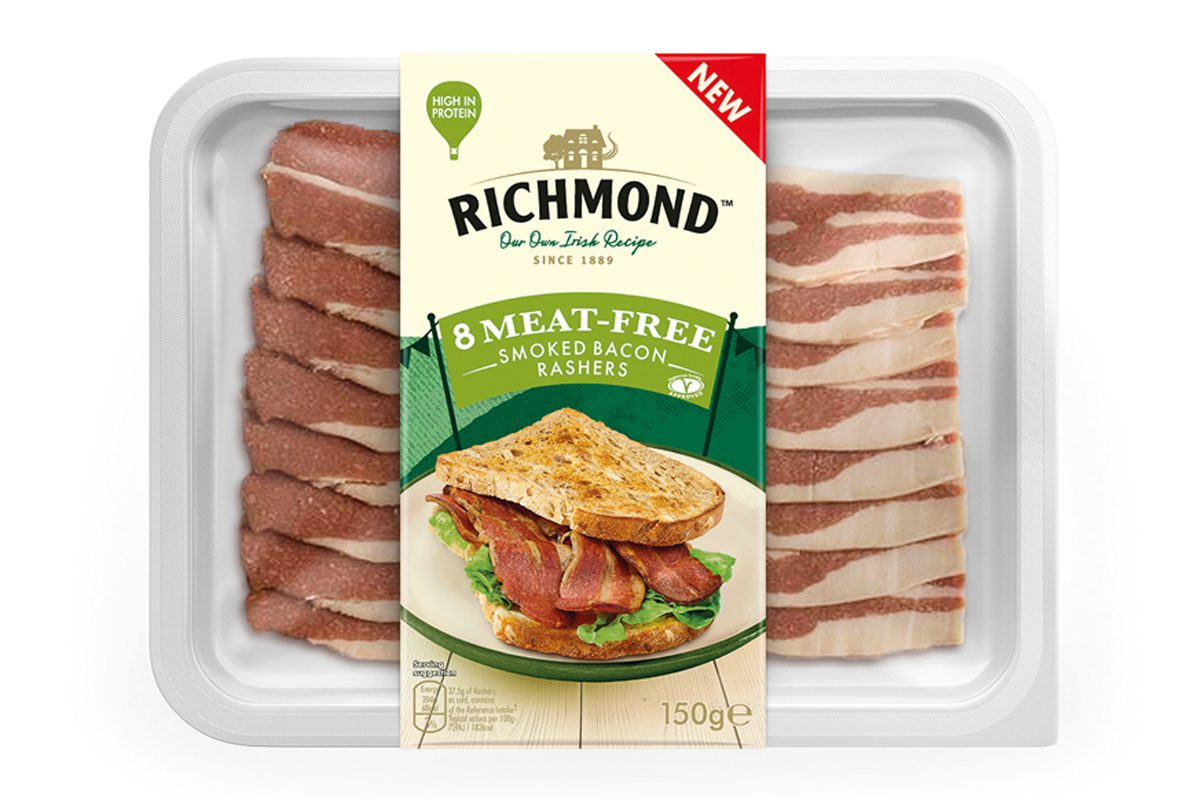 KERRY Foods is growing its meat-free offer with the launch of Richmond Meat-Free Smoked Bacon Rashers.
The new SKU – which will be backed by an awareness campaign – contains eight rashers per pack. The product also has fewer calories and less fat and salt than regular bacon.
Richmonds meat-free range comprises Meat-Free Sausages, Meat-Free Burgers and Meat-Free Mince and Meatballs.