Tropical cider sports new design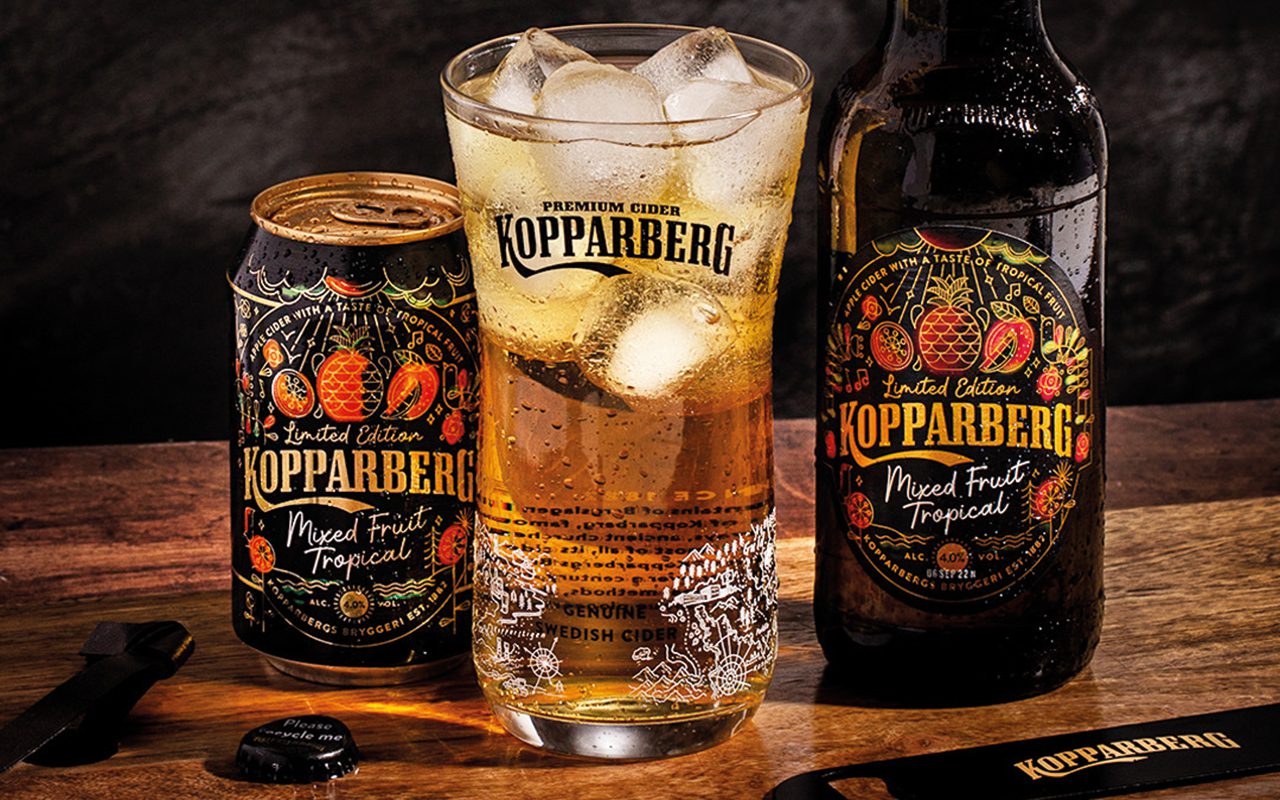 KOPPARBERG is gearing up for summer with the launch of a new tropical flavoured cider.
Tasting notes for the new Mixed Fruit Tropical Cider variant describe a liquid made from the brand's blackcurrant and raspberry Mixed Fruit variant with the addition of tropical fruits, including pineapple, passion fruit and mango. It has an ABV of 4%.
The Swedish cider and spirit brand's new flavour is available in a 500ml bottle format and a four-pack of 330ml cans. Kopparberg has also launched a new variety pack which includes ten 330ml cans of Mixed Fruit Tropical Cider, Rose, Cherry, Strawberry & Lime and Mixed Fruit flavours.
The new cider also showcases Kopparberg's first limited edition bottle and can design. Inspired by carnivals, the new design features line drawings and bursts of colour and is expected to appeal to Gen Z consumers.
Rob Salvesen, head of marketing at Kopparberg, said: "This new variant, based on a surge in demand for tropical flavours, is a twist on our hugely popular classic Mixed Fruit cider, which is already synonymous with summer."
Kopparberg has also launched a competition on social media for ten consumers to win BBQ's, cool bags and Mixed Fruit Tropical products.