PMPs can drive sales of premium brands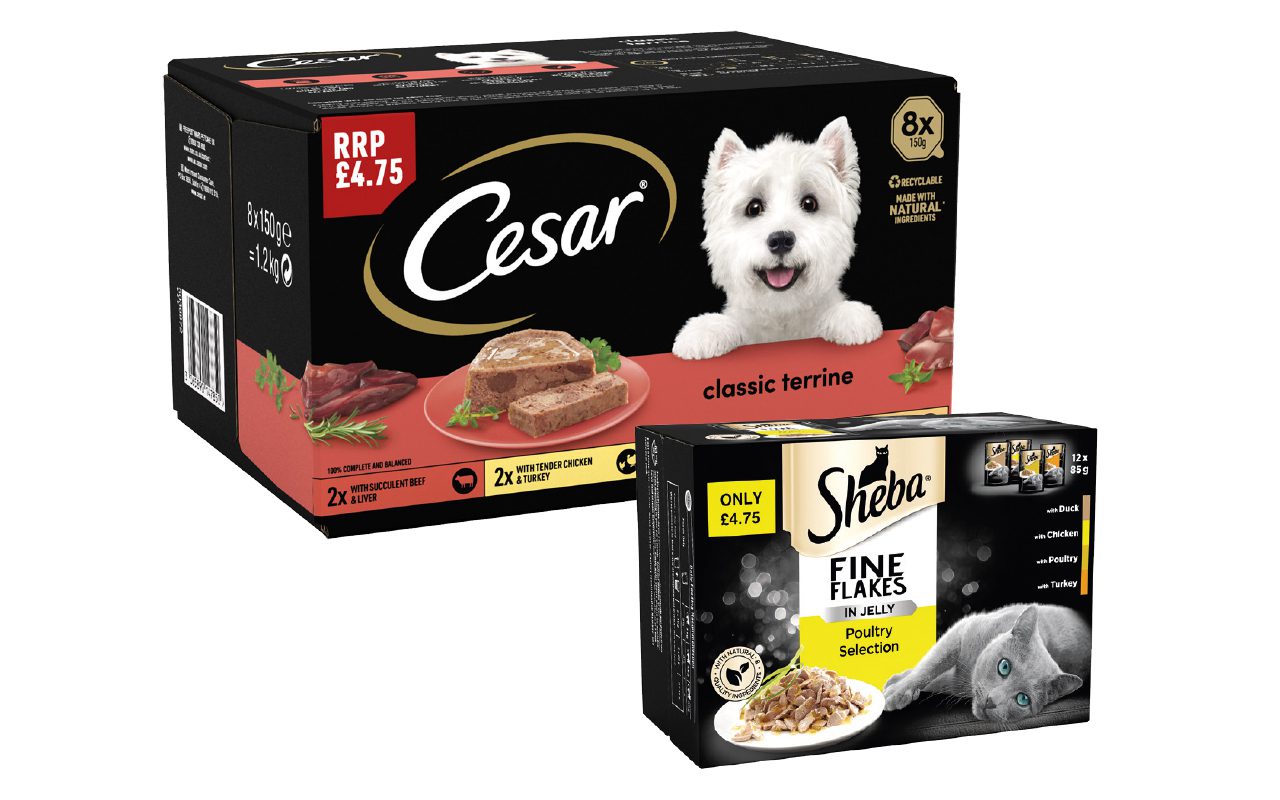 WHEN it comes to their pets, cat and dog lovers want the very best, but that doesn't mean they're not price conscious.
Simon Spears, channel director for convenience at Mars Petcare UK said that while pet food purchases "are often highly planned" PMPs can help retailers generate incremental sales.
"By stocking premium PMP meals, retailers know they can disrupt the shopper journey, catering for the touch of luxury consumers want for their pets," he said
The Mars Petcare range includes both Cesar Trays 8-pack and Sheba Pouches 12-pack in a £4.75 RRP PMP, which Spears reckons should serve as an enticing proposition for pet food purchasers.
"As premium options they are ideal at encouraging shoppers to spend a little more to treat their beloved pets. Having these available in a PMP helps customers feel as though they are getting great value from their retailer.
"The continued growth of premium products not only shows the enduring popularity of luxury products and the growing importance of our pets as members of the family, but that it is more relevant than ever, for retailers to cater to this demand in their PMP offerings," he said,