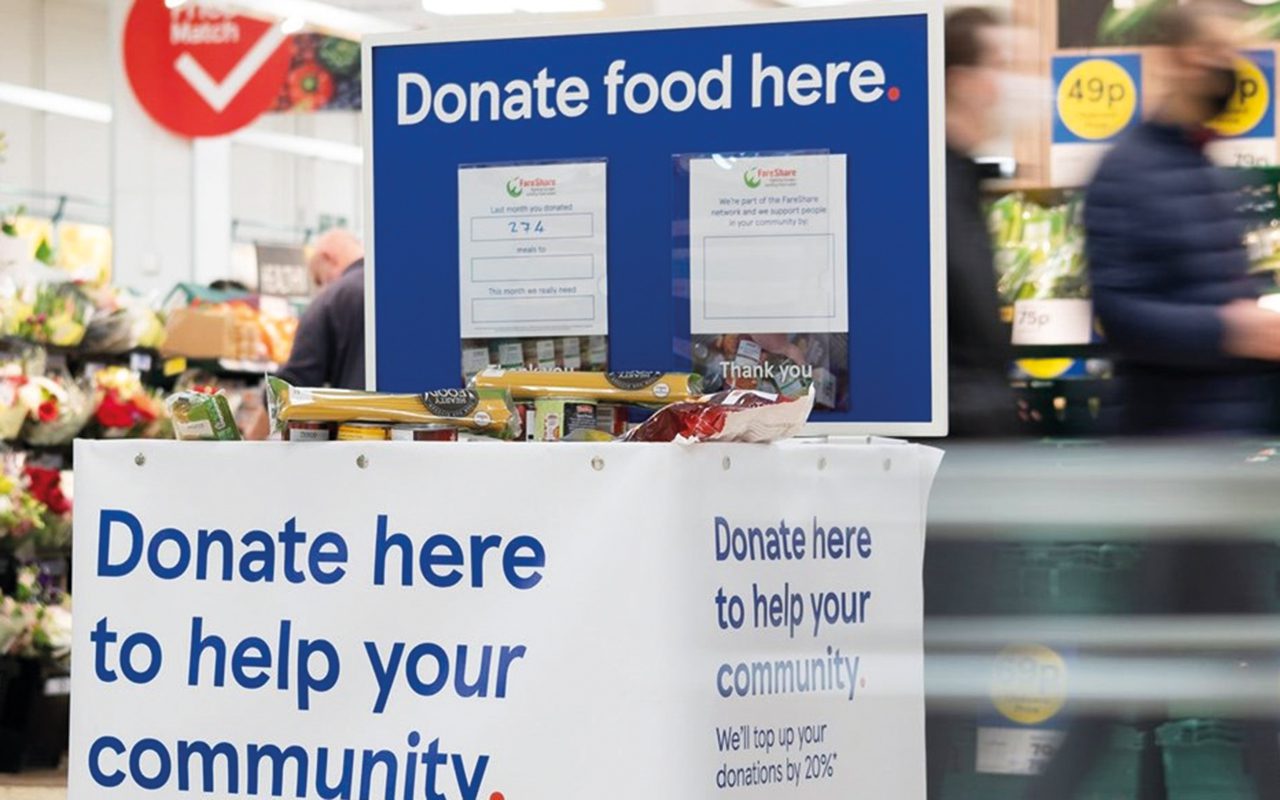 MORE than 250 new food donation points are being installed in Tesco stores across the UK in a bid to support local communities.
The supermarket chain said consumers can now donate long-life food to Trussell Trust food banks and groups supported by food redistribution charity FareShare at every large Tesco store in the country.
Donation points will also show what food items are most needed by charities in the local area.
Tesco pledged to top up customer donations to the charities by 20% in the form of cash donations.
Christine Heffernan, group communications director at Tesco, said: "Covid-19 has placed huge demands on food charities. FareShare has been supporting 12,000 frontline charity and community groups, while food banks in the Trussell Trust network provided a record 1.2 million food parcels during the first six months of the pandemic.
"We know that our customers want to help and by installing the new donation points it means all our customers can now easily donate food year-round."
Tesco customers can also donate Tesco Clubcard points to the Trussell Trust and FareShare via the Clubcard website.
Tesco now has more than 800 food donation points across the UK.