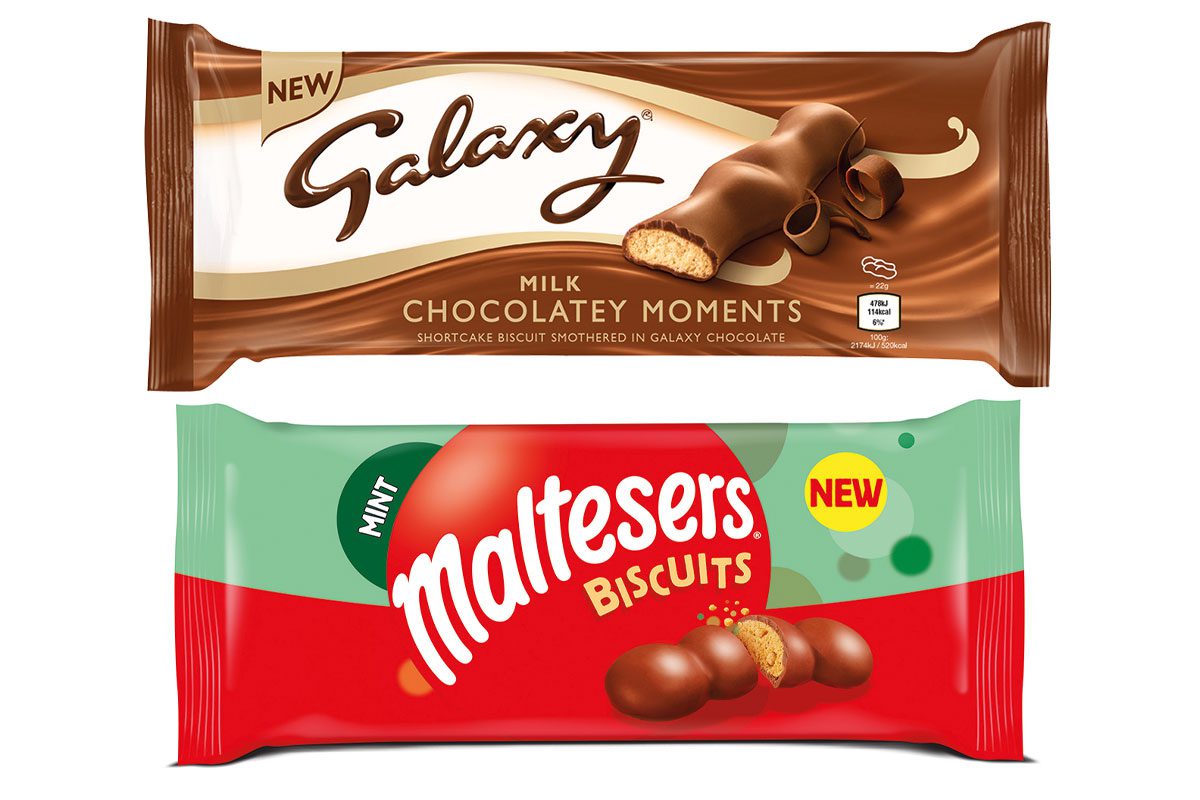 Some say the best things come in pairs and Mars Chocolate Drinks & Treats seems to be banking on that with its latest biscuit NPD.
Galaxy Chocolatey Moments launched in February, with packs containing ten chocolate-covered shortcake biscuits.
Mars has also extended its original Maltesers Biscuits range to include the new Mint Maltesers Biscuits. Released in September last year, each biscuit contains three mint-flavoured, chocolate- covered bobbles.
Both are available from Burton's Biscuits.
Michelle Frost, general manager at Mars Chocolate Drinks and Treats, said: "Consumers like to try something new, so there is no doubt that innovation is a key factor to success in the sweet biscuits category."