Fruit and herbal going well, but black is still king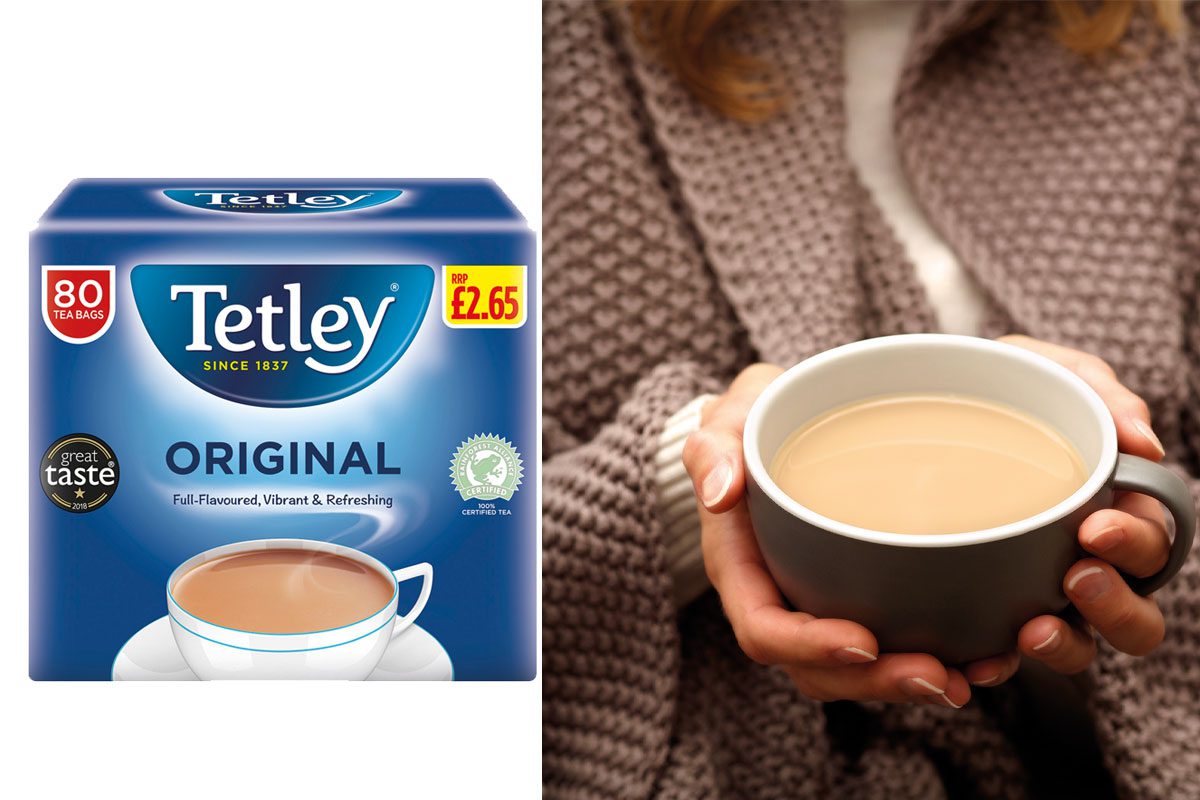 LOCKDOWN has been tough for just about everyone at one time or another, so it should come as no surprise that as a nation, we've been quick to put on the kettle throughout the Covid-19 pandemic.
As a category, tea offers more than comfort, with consumers faced with greater choice than ever before.
Parminder Walia, category development manager at Tata Consumer Products – the firm behind Tetley – said that as health is now a key driver of purchase decisions for many, stocking a strong selection of fruit and herbal variants will go down a treat with consumers.
"There are many shoppers who are looking for more than their normal everyday black tea, so offering a good mix from other sectors that would fit with your shopper profile makes sense," she said.
"With the health trend in mind, functional food and drinks have done well. Tetley Supers with added vitamins and EFSA approved health statements have performed well across all markets. Fruit and herbal teas are particularly popular among 18-24s with 39% regularly choosing herbal tea and 26% a fruity brew," she said.
Bryan Martins, Clipper marketing and category director at Ecotone UK, agreed that health and wellbeing is "front and centre of people's minds," at the moment, a trend which he reckons should lead to continued growth in "functional infusions" teas.
"Clipper has a wide portfolio of these infusions, including teas such as Clipper Sleep Easy and Snore & Peace," he said"
"Offering a more diverse range may help retailers tap into demand for functional drinks, but black tea is still very much the category leader," he said.
Parminder Walia noted that black tea is still the go to for shoppers and accounts for 83.9% of tea sales in the convenience channels.
She said: "The growth areas in tea are undisputed, fruit and herbals teas that tick the healthy lifestyle box are important areas to explore, but note, it's everyday black and everyday decaf which are the real heroes of any tea range and account for the majority of sales," she said.
And while many consumers may shy away from more adventurous tea options, those who like a traditional cuppa won't just settle for anything – brand loyalty is a big deal in the category, according to Walia.
"Tea shoppers like their brands, so it's helpful to take note of the top sellers and ensure their availability is clear to see.
"Any review needs to keep three clear objectives in mind, the need to retain new tea drinkers; nurture light consumers and grow sales from loyal tea drinkers," she said.
The importance of stocking recognisable brands was echoed by Melody Chapman, sales and marketing director at Typhoo Tea Ltd, and if they can signal value to shoppers through price-marking, then that's all the better.
She said: "Shoppers look for their favourite household names, and price-marked packs are becoming ever more crucial, as they help retailers to build a perception of value, trust and loyalty with many shoppers.
"Shoppers are on the lookout for quality brands that they trust and also provide good value for money, which is where price-marked packs can play a key role on the fixture."