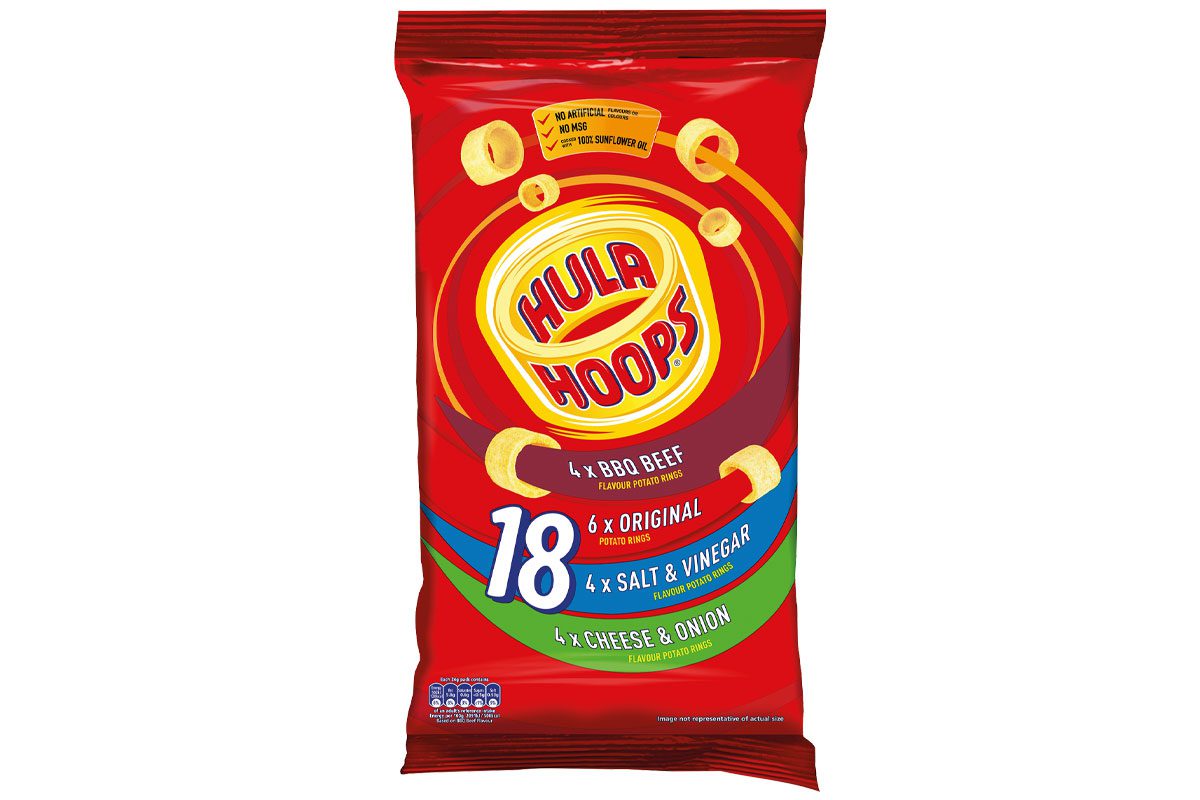 KP Snacks has announced large-scale packaging reductions across its portfolio, as part of the firm's wider sustainability drive.
Packaging for Hula Hoops has been cut by 23%, whilst Popchips and Tyrells packaging are both down by 14%.
KP Snacks plans to cut plastic usage further across its brands this year. The firm has invested in new equipment that packs products more efficiently.
Mark Duffy, manufacturing director at KP Snacks, said: "We're always looking for new ways to reduce our impact on the environment, and sustainability is one of the four key pillars of our Taste for Good programme.
"Our pacKPromise is our three-stage plan to reduce our packaging impact on the environment. In addition to reducing the amount of packaging we use, we've also introduced a partnership with TerraCycle, so that all of our snacks packs can be recycled at any of 500 drop off locations across the UK.
"Our ultimate aim is to make all of our plastic film packaging 100% recyclable by 2025 and we're well on our way to achieving this."