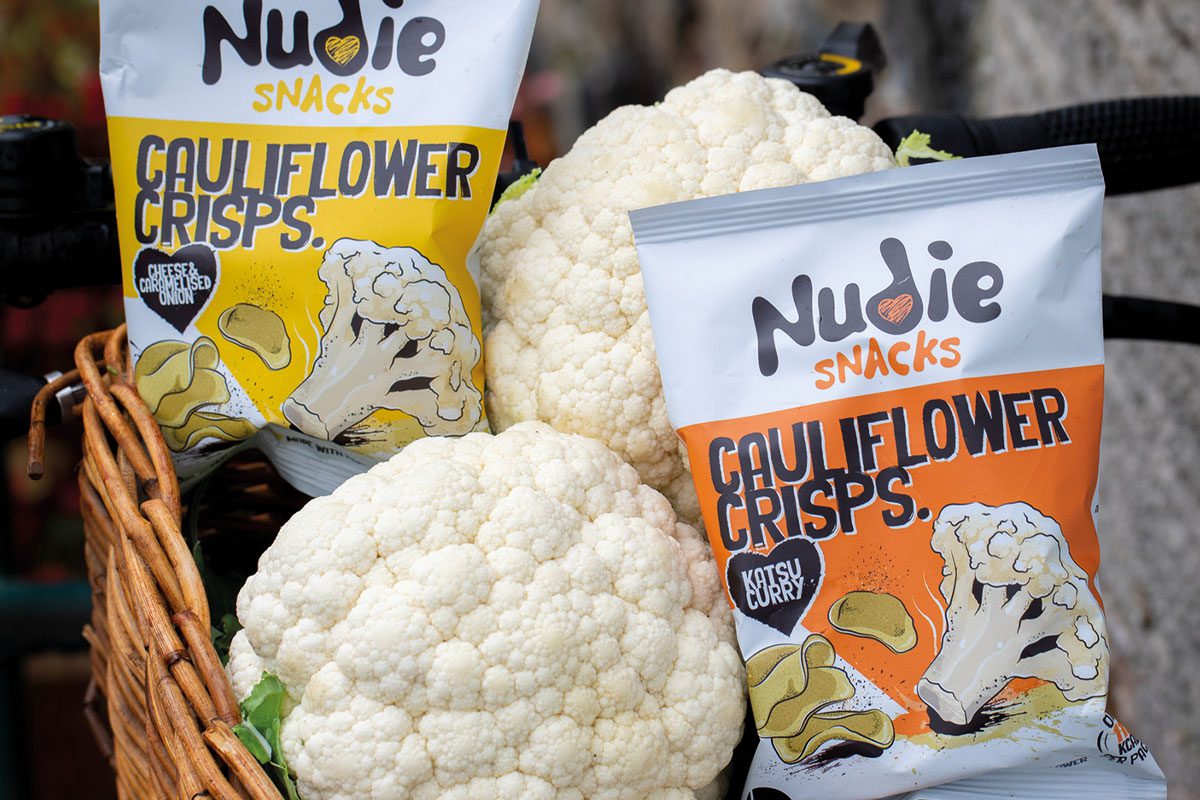 AYRSHIRE-based Nudie Snacks has secured a listing with Holland & Barrett for its Cauliflower Crisps range.
The family owned business makes its snacks from 'wonky veg' grown in Scotland that would otherwise be discarded in the supply chain.
Nudie Snacks Cauliflower Crisps are available in two flavours – cheese and caramelised onion, and katsu curry.
Both variants are made using no artificial flavourings or colourings.
Tracey Hogarth, founder of Nudie Snacks, said: "We wanted to use as much of the cauliflower as possible to reduce waste. That's exactly what we've done.
"Our research shows that people are looking for healthier snacking options and they also want more plant-based snacks. For some that's due to health concerns, for others it's being more aware of the environment."
Matt Fox, snacking buyer for Holland & Barrett, said: "The Cauliflower Crisps are bang on trend as they are a healthier alternative to mainstream potato crisps and the range includes popular vegan flavours. We want to appeal to a younger audience with exciting and innovative new product development."