Large formats are flying according to Tayto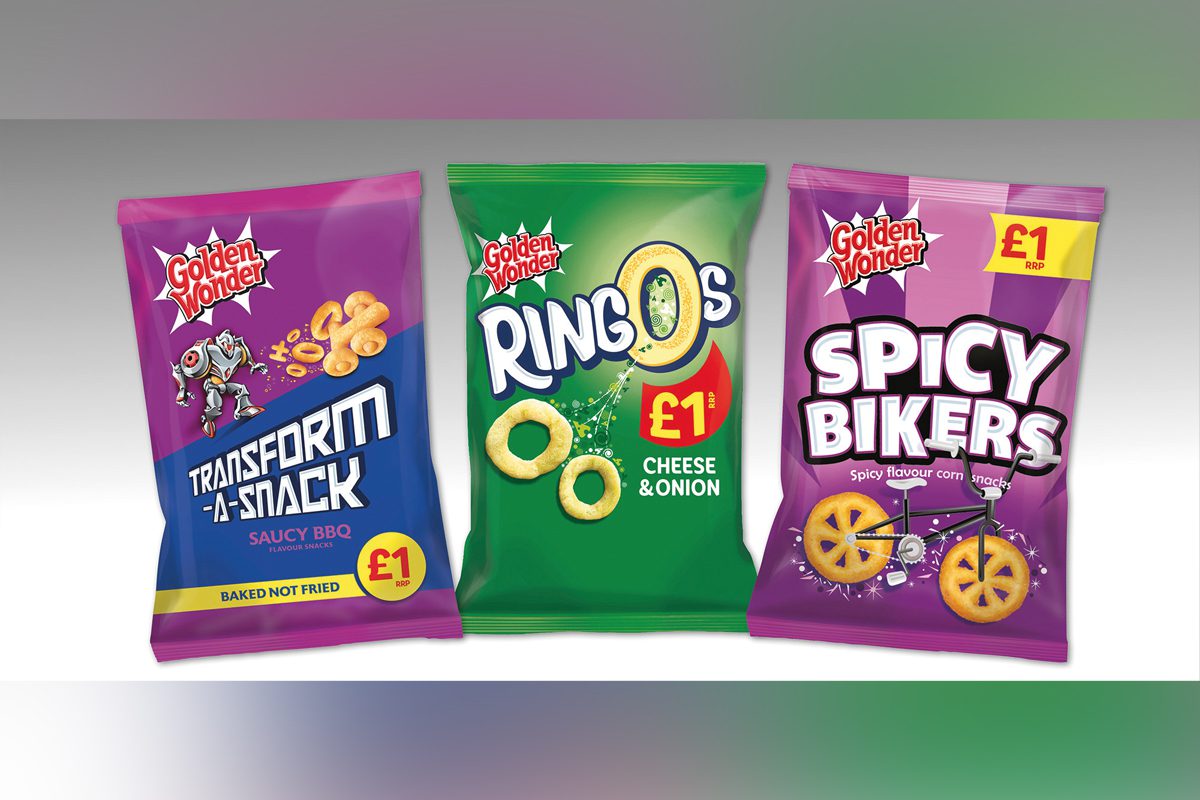 GROWTH for larger pack formats has been a trend of the pandemic across categories, but in snacking it looks like Covid-19 has only served to accelerate existing trends.
Matt Smith, marketing director for Golden Wonder at Tayto reckons that the pandemic has increased the pace of changes that had already been taking place "over a number of years," which can be best understood, "by looking at which pack types are being bought."
"As people are out and about less during the day, and every night has become a 'big night in', there has been a shift away from impulse packs into both multipack crisps and sharing snacks.
"Whilst impulse crisps still account for almost half of sales (48.2%), multi-pack crisps have grown by over 30% in the last year and now account for a third of flat crisps sales (33.3%)3.
"We've been delighted with sales of Golden Wonder Spring Onion six-pack since its launch last year – demonstrating the interest in this unique flavour in a multi-pack.
"In snacks, £1 PMPs are the main growth driver (+18.1% YoY) and now account for a third of snacks sales (33.1%).
"Retailers should be reviewing their savoury snacks range to ensure that they have a strong range of both impulse and multi-pack crisps as well as broad offer of popular £1 snacks such as Golden Wonder Ringos or Transform-A-Snack for people to grab for their night in front of Netflix or a Zoom call with friends," he said.
Larger packs may be the direction of travel for crisps, snacks and nuts, but it's not enough to think only of format according to Smith, who reckons flavour is still the top consideration when it comes to purchasing decisions.
"In every piece of research we have conducted, taste is always the number one reason for purchase as consumers recognise savoury snacks are a treat and so have to be 'worth the calories'.
"This has been particularly true in the past year with sales of snacks perceived to be healthier stalling, for example, pork snacks is in growth whilst jerky is in decline (+23.3% vs -7.0%).
"Brands that can deliver both outstanding taste and great value for money will win out in the next year which is why Golden Wonder is expanding our £1 PMP snacks range to include Spicy Bikers (available now) and introducing Ringos Sour Cream & Onion and Transform-A-Snack Cheese & Onion (available in April)," he said.