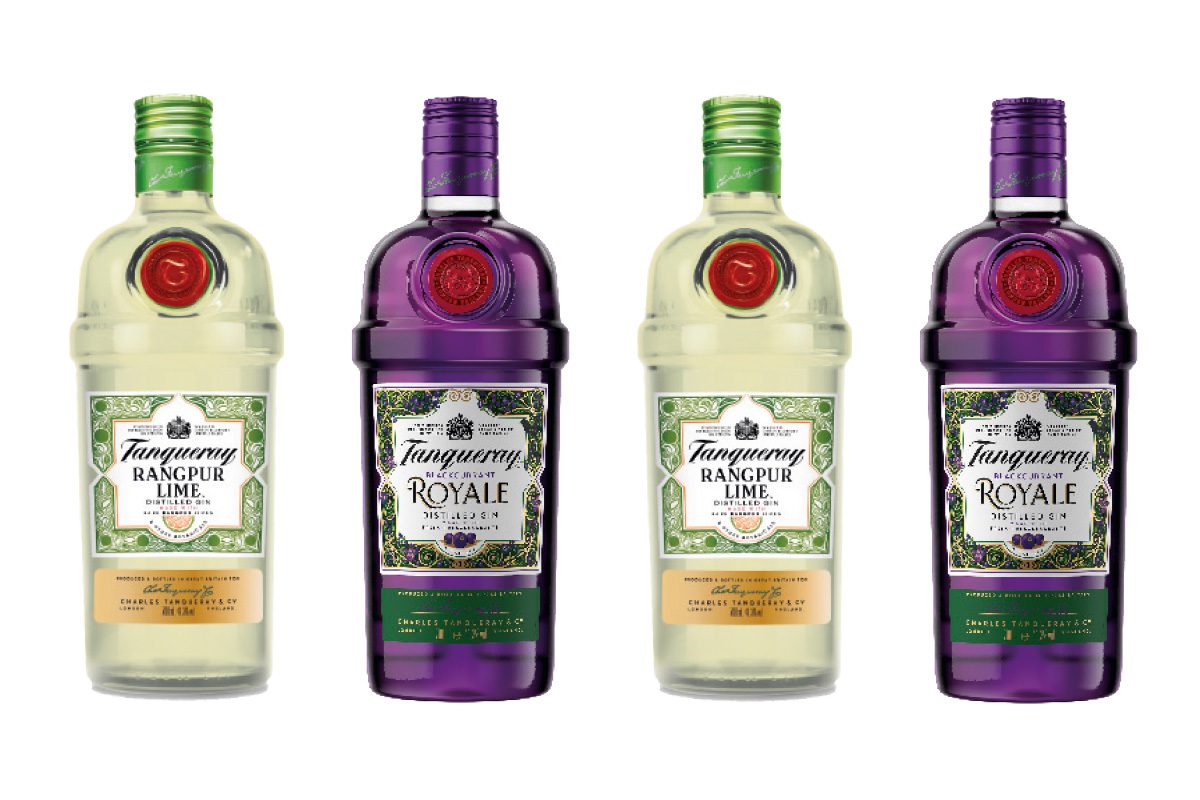 DIAGEO has put berries at the heart of the latest Tanqueray release, as the spirits giant further expands its gin portfolio.
Said to be inspired by founder Charles Tanqueray's travels in France, Tanqueray Blackcurrant Royale shares the four botanicals of Tanqueray London Dry Gin, combined with French blackcurrants. Launched last month, the spirit is distilled at 41.3% ABV and is said to deliver notes of vanilla and black orchid.
Diageo has also unveiled new packaging and a new name for its Tanqueray Rangpur Lime Distilled Gin, rolling out in April.
The Tanqueray Rangpur Lime refresh will feature a new lime green pack tin a bid to boost stand out on shelf and communicate the variant's citrus flavour profile.
A new 250ml can format is also set to be released in April for Tanqueray London Dry Gin & Tonic, and Tanqueray Flor de Sevilla & Tonic variants. Both cans will have a 6.5% ABV.
Adrienne Gammie, marketing director for gins, at Diageo, said: "Tanqueray has always been commended for its taste and quality. The introduction of Tanqueray Blackcurrant Royale is an extension of the brand's commitment to introducing rich and exciting new choices to the market."