Category going from strength to strength with volumes on the rise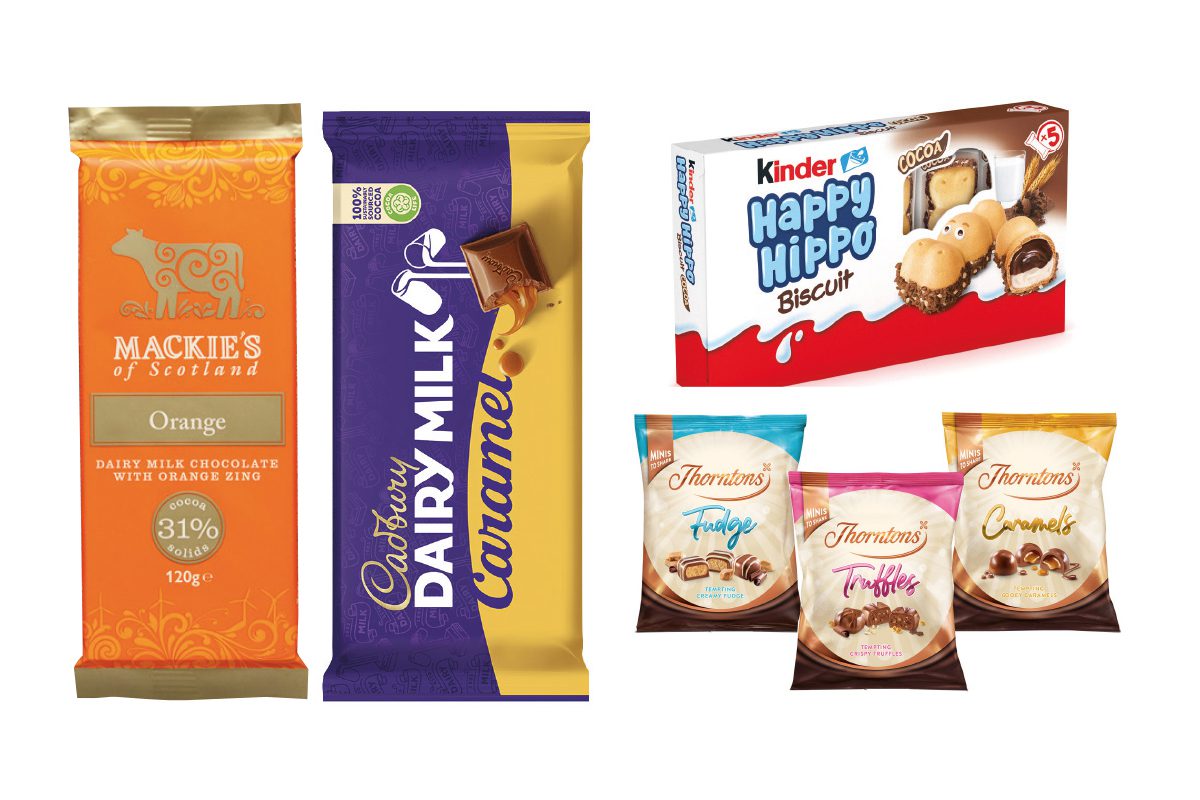 THE pandemic may have shaken up category trends across the board, but there are some things convenience retailers can still bank on.
Chocolate being big business is one of them, with household penetration and category spend still impressively high.
Susan Nash, trade communications manager at Mondelez, highlighted Nielsen data which revealed high demand for chocolate in convenience.
"With the third highest basket penetration, confectionery is a key category in any convenience store and chocolate accounts for over 75% of this value," she said.
Levi Boorer, customer development director at Ferrero – the firm behind Ferrero Rocher, Raffaello and Thorntons – agreed that chocolate is still in a strong position in convenience, despite the challenges of the pandemic.
"Confectionery is one of the few categories where shoppers are willing to spend money on the products that they love, in order to treat themselves and loved ones. While the recent lockdown has added a degree of uncertainty to how people might celebrate, shoppers will still be looking for high-quality products to gift loved ones or to treat their households," he said.
Boorer highlighted the seasonal opportunities that spring provides as a chance for retailers to push chocolate sales even further.
"Following a challenging year, and particularly given the challenging context of Christmas 2020 for many, upcoming spring occasions present an opportunity for shoppers to treat family and friends.
"Having had to remain away from loved ones during the pandemic has left many people feeling sentimental and more appreciative than ever.
"While we don't know how restrictions will look when it comes to Mother's Day or Easter yet, with the new vaccination there is a sense of hope and people are looking forward to the possibility of celebrating upcoming spring occasions," he said.
One key trend that has emerged during the pandemic is an increase in demand for local produce, according to Stuart Common, sales director at Mackie's of Scotland.
Common said retailers have reported improved performance for locally produced products, "and this has been borne out in Mackie's of Scotland chocolate sales figures, with sales to UK customers increasing by 20% in the last eight months," he said.
Local products may be performing particularly well, but Common highlighted how the whole category has benefited from changing behaviours.
"Data from Kantar showed that in the 52 weeks ending 24th Jan 2021, sales of take-home chocolate confectionery grew 12.8% in comparison to the previous 52 weeks.
"This growth came mainly from consumers purchasing more volumes of chocolate (+15.3%), rather than more customers purchasing.
"The data showed that the price per unit had decreased by -3% during this time, so despite a rise in demand, products had become more affordable" he said.