Mackie's investing in a new production facility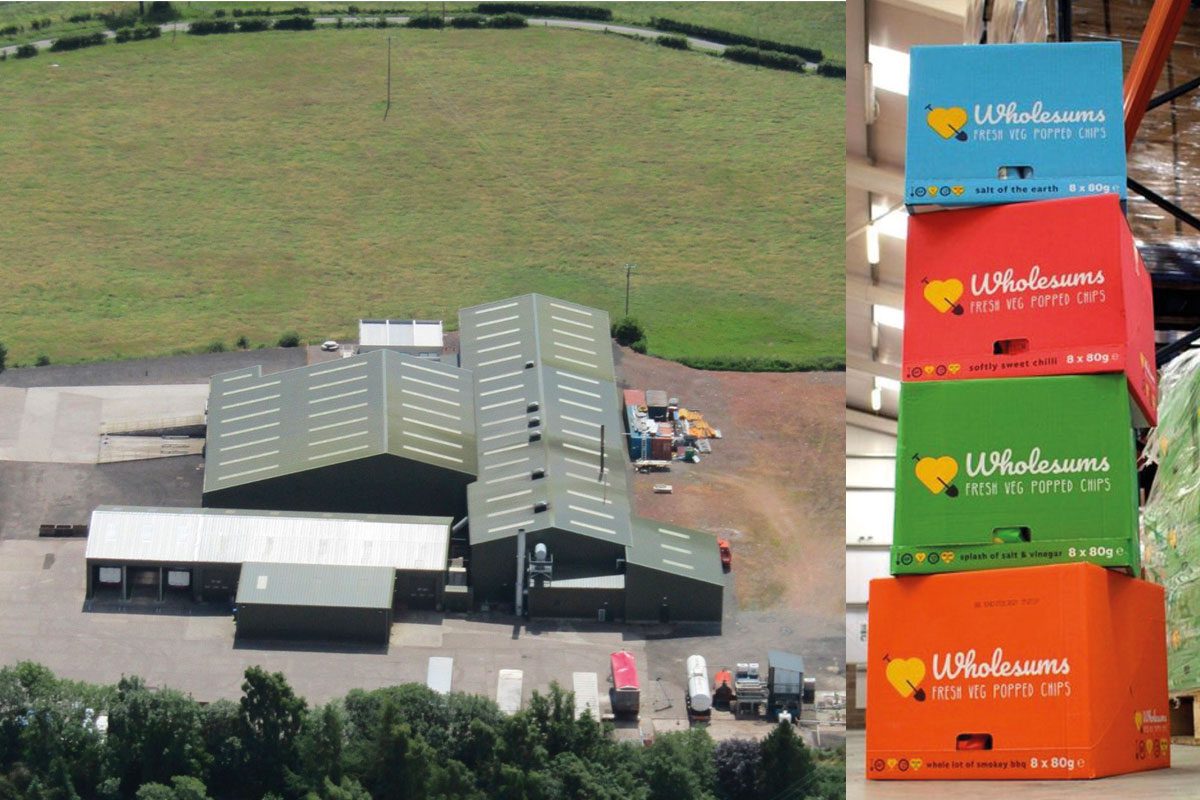 MACKIE'S has invested a six-figure sum in the construction of a new crisp production facility in Scotland.
Located in Errol, Perthshire, the new facility will mass produce Mackie's vegetable-based popped chip brand Wholesums, which it launched last year.
The company's £750,000 investment was put towards the installation of machinery to produce the popped snack brand, which boasts a whole fresh vegetable content of up to 45%.
Mackie's said it has been developing its popped snack machinery for more than a year.
James Taylor, managing director of Mackie's Crisps, described the move to mass producing Wholesums as a "breakthrough" for the company.
He said: "We've invested time and money in the brand because we want to create a healthy snack brand and product that is a meaningful improvement on what is currently available – both nutritionally and in flavour.
"In our view Wholesums has achieved that. More and more of us want to eat healthily, but we don't want to forego a tasty snack. Wholesums lets us do this and its low salt, sugar and fat content will be a relief to many parents too
"Health is the dominating trend in the snacking market – but we also know that customers want to know that the brands they trust are acting sustainably.
"By using whole, often 'wonky' vegetables from local producers, we'll be able to massively cut food miles, while ensuring delicious food doesn't go to waste."