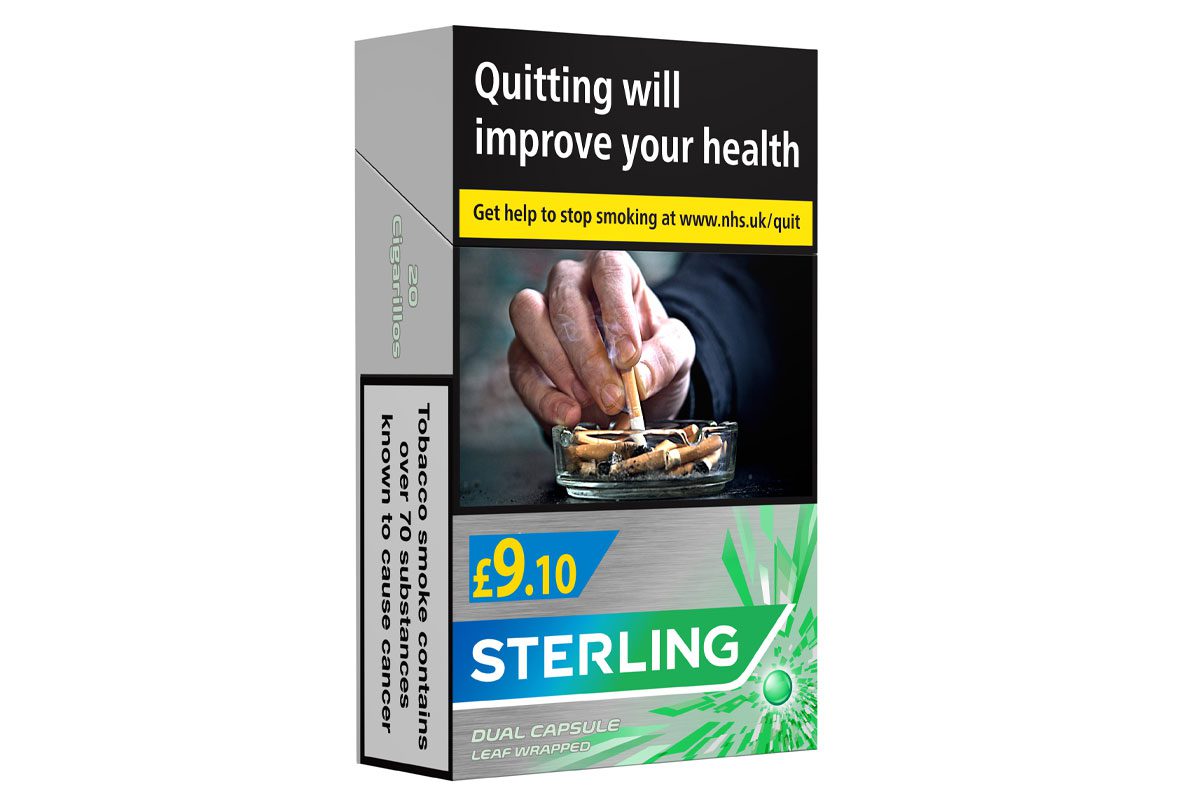 JTI has launched its Sterling Dual Capsule Leaf Wrapped in a new 20s format.
Rolling out across channels now, Sterling Dual Capsule Leaf Wrapped 20s will follow the same stick configuration as the 10s, with a mentholated Virginia blend tobacco and capsule filter that when crushed releases a peppermint flavour.
The new 20 packs are priced at an RRP of £9.10.
Ross Hennessy, head of sales at JTI UK, said: "We are committed to bringing retailers products that respond to current trends and resonate with existing adult smokers.
"The Sterling Dual Capsule Leaf Wrapped 10s range has gone from strength to strength since its launch, so we're pleased to be giving retailers even more choice for their customers."