Brands reckon price-conscious consumers will increasingly seek out value in convenience channel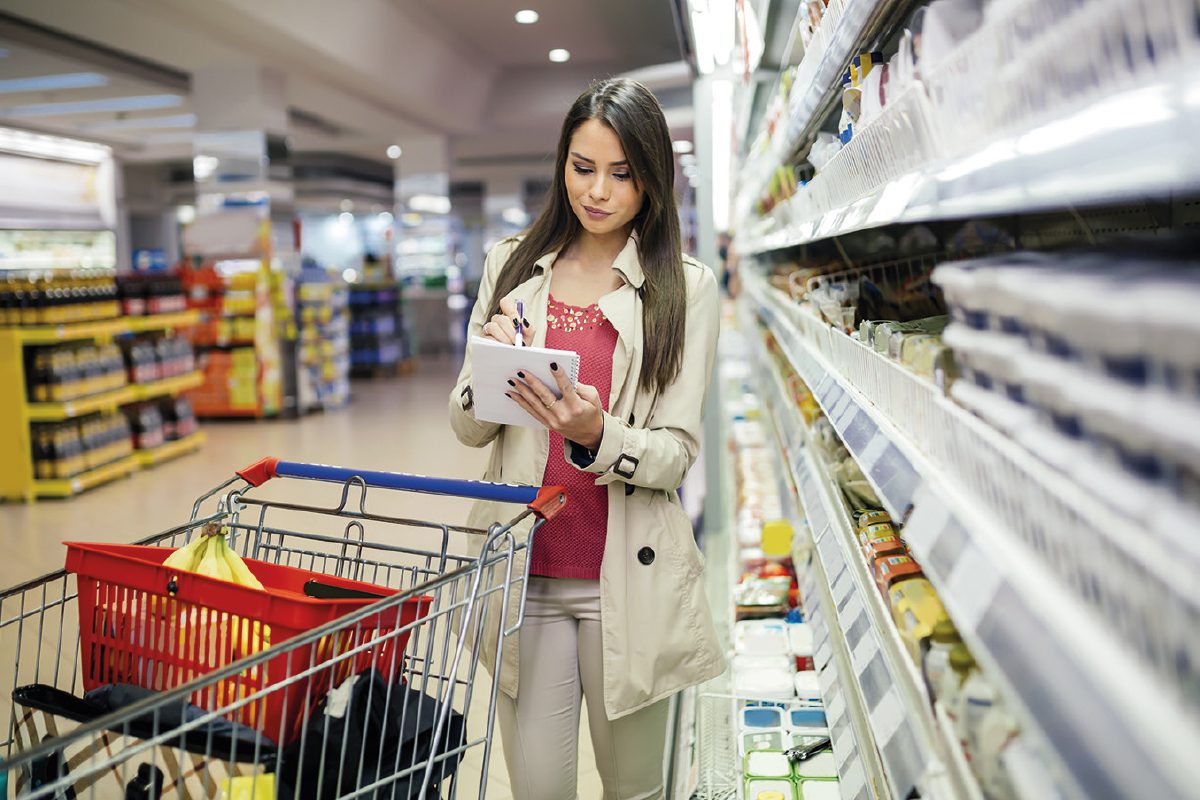 A COVID-19 economic recession is almost guaranteed, meaning value will likely be even more important to consumers in 2021.
The price-marked pack offers retailers one way of signalling value to customers, and some of the biggest brands in convenience have suggested shoppers will be key to success in 2021.
• Laura Trivulzo, marketing director for Peperami and Jack Link's highlighted how the economic headwinds of the pandemic should lead to an increase in demand for SKUs that signpost their value.
"PMP's are a quick signpost for value and over the last year, shoppers have become increasingly money-conscious in these unprecedented times, looking for affordable, everyday deals that cater to adults, families and children.
"Consumers are now looking for products that offer great value for money, and this demand is set to continue this year.
"As a result, price-marked packs have become even more important in the light of the post-Covid 19 recession hitting the UK," she said.
• Matt Collins, trading director at KP Snacks agreed that price-marked packs are a key tool for c-store retailers in times of economic uncertainty.
Collins highlighted the £1 price point in particular as a price-marked pack format that consumers seem keen to snap up.
"£1 PMPs have seen significant growth in the last few years and this format will stay increasingly relevant during and post the pandemic.
"When restrictions are lifted, we can definitely assume that shopping behaviour will shift back to 'little and often' as recessionary conditions prevail, as seen from 2008.
"As this happens, promotional mechanics and appropriate merchandising will play a key role in offering value to shoppers, serving both insulated and constrained spenders," he said.
Big brands in particular will become even more important, according to Collins, as price-conscious consumers turn to brands they know and trust in times of uncertainty and economic hardship.
"Retailers and manufacturers should use PMPs, especially £1 PMPs which are highly versatile, and promotional offers to create value and customer trust, utilising brand strength to heighten appeal and awareness.
"This will also help them to retain the shopper loyalty that they have gained throughout the pandemic. Snacking occasions will continue to grow and respond well to promotional activity driving incremental and impulse purchasing," he said.
• Monisha Singh, shopper marketing manager at Kepak Consumer Foods – the firm behind Rustlers – also made the case for PMPs in a turbulent economy, and highlighted the firm's experience of the first Covid-19 lockdown as a guide to what the coming months may hold.
"During the initial stockpiling and subsequent lockdown periods which coincided with the large scale rebrand of Rustlers, shoppers sought meal options from trusted brands; prioritising familiarity, convenience, value for money and long shelf life – qualities synonymous with our products.
"PMP's played a vital role during this period, offering transparency and reassuring shoppers the market-leading products they are purchasing aren't overpriced," she said.
• Even without the pandemic, PMPs play a "hugely important" role in driving impulse sales, according to Kate Needham, marketing director at Burton's Biscuit Company.
Needham said Burton's is committed to supporting c-stores by offering a range of PMPs and highlighted some of last year's launches from across the firm's brand portfolio.
"Last year, Burton's rolled out the new £1 200g PMP range, replacing 99p 136g PMP's, offering shoppers even better value for money and driving impulse sales in stores.
"The company also expanded its range of price-marked Maryland Cookies, the nation's favourite cookie, with the launch of Maryland Choc Chip and Coconut – available exclusively to the convenience channel," she said.