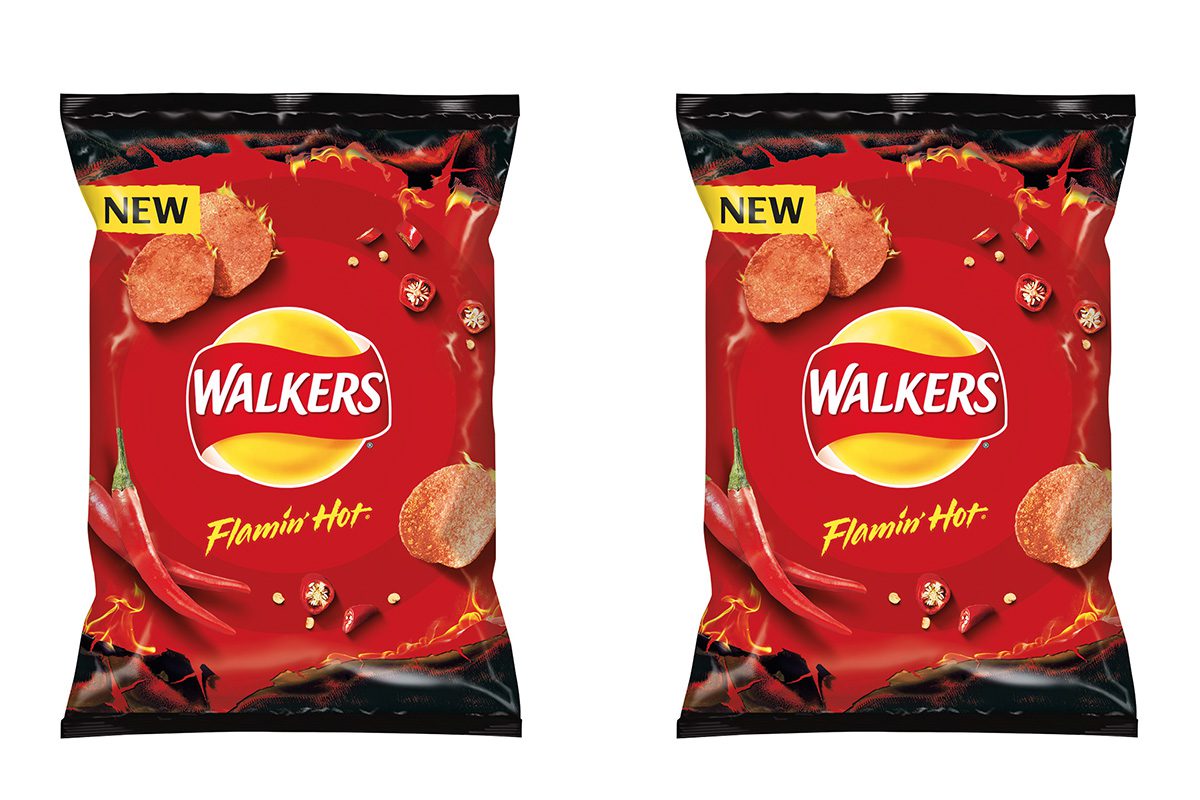 THINGS are heating up in the crisp category, with the launch of Walkers Flamin' Hot.
Brand owner Pepsico expects the new flavour to appeal to consumers aged 35 years and under, who the firm claims are increasingly seeking out new and different flavours, with spicy SKUs in particular proving popular.
Walkers Flamin' Hot is available in 6-packs (RRP £1.65), singles (RRP £0.69) 45g grab bags (RRP £0.85), and a 65g £1 PMP.
Fernando Kahane, Walkers marketing director at Pepsico, said: "Walkers Flamin' Hot features a distinctive, no artificial colours, red crisp and a warming spicy kick – just enough though. Our ambition is for the new flavour – matched with the eye-catching red crisps – to appeal to the masses and grab the attention of younger shoppers."