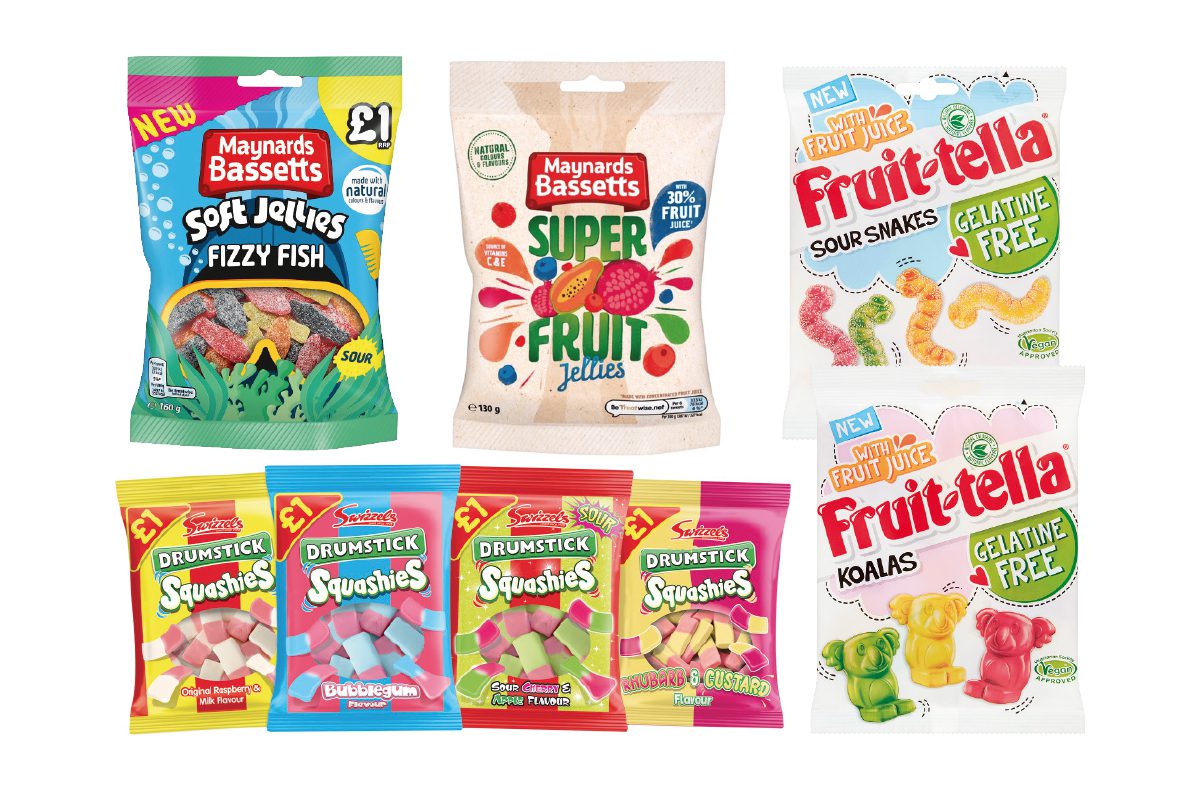 SUGAR confectionery had a bit of a shake up in 2020 with Covid-19 restrictions leading to more consumers shopping locally and spending more time at home.
A spokesperson for Swizzels revealed that sales of hanging bag formats grew by 7% during lockdown, while all other formats declined.
They said: "Currently in +9% growth in symbols and independents, hanging bags are the perfect format for sharing with the family, which indicates that people chose to not only treat themselves, but share those moments with people they live with too, so it's important for retailers to ensure they have a good range of best-selling hanging bags from popular brands to entice shoppers."
It wasn't just hanging bags that experienced a boost last year. Susan Nash, trade communications manager at Mondelez revealed some of the key flavour trends within sugar confectionery.
"Sour jellies are the fastest growing segment within jelly sweets , growing at 11.9%. The Maynards Bassetts Soft Jellies range is currently worth £4.7M . The brand also launched new Soft Jellies Fizzy Fish last year – the first sour product in the range – to help retailers tap into the popularity of sour sweets.
"Mint sales are in growth of 1.4%. Overall category growth is being driven by products such as Trebor multipacks and, more recently Trebor Cool Drops. Cool Drops delivered more than half a million pounds in sales in its first six months on shelf, with a strong rate of sale. Relief candy has seen growth of 1.2% . Halls Menthol and Halls Soothers have been key drivers of this growth," she said.
Another key trend affecting the confectionery category is the growing demand for all things vegan.
And Mark Roberts, trade marketing manager at Perfetti Van Melle, predicted the vegan confectionery market is only going to get larger in the years ahead.
"With the vegan market expected to soar to £1.1bn by 2023, and Veganuary welcoming its one millionth participant this year, we know the appetite for vegan alternatives is not going anywhere, especially since over 650 new vegan products were launched during Veganuary.
"Those who follow a restricted diet are seeking those treats and snacks from their childhoods, or pre-vegan life, and are delighted to find those same trusted brands such as Fruittella now playing in the vegan space with our popular Gelatine Free range, worth £1.2m.
"We want to ensure we're making it really easy for retailers to update their stock without compromising on selling opportunities," he said.