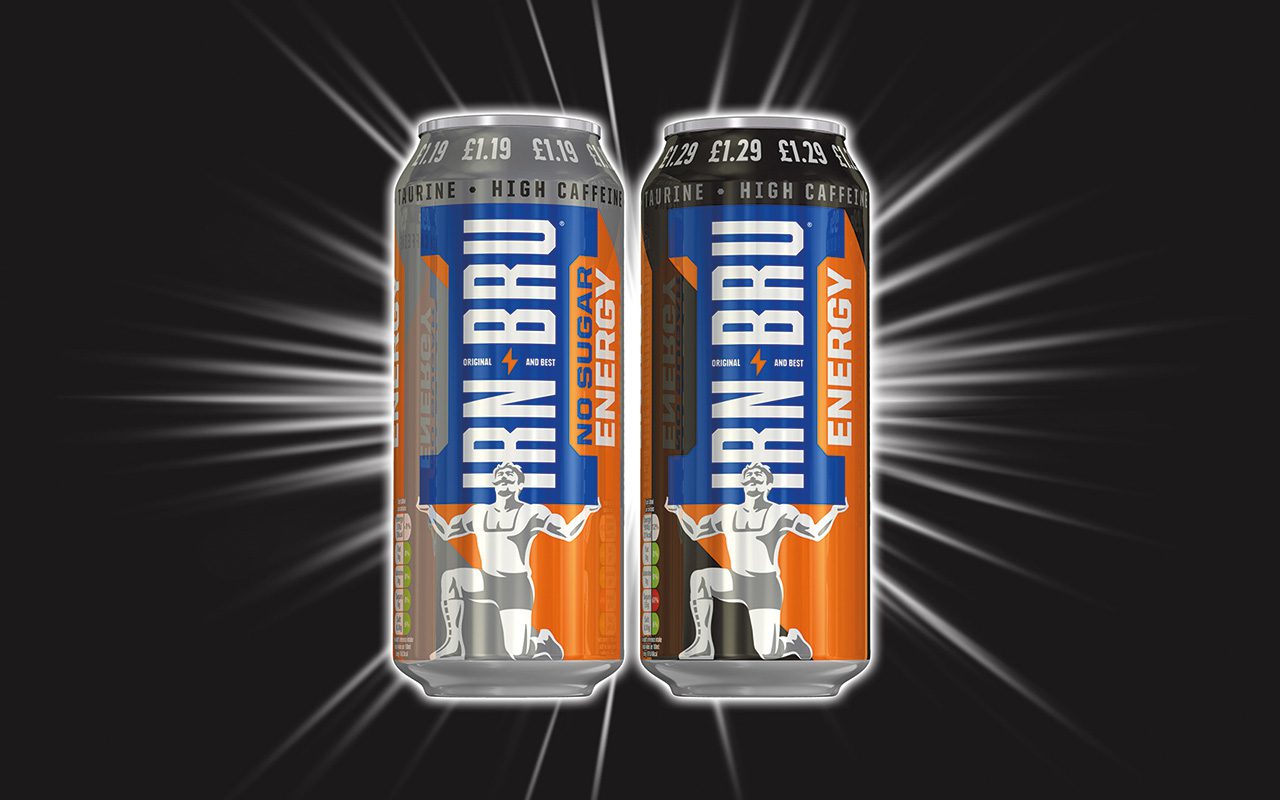 IRN-Bru Energy is now available in a big can variant.
The 500ml can format is available across Irn-Bru Energy and Irn-Bru Energy No Sugar.
Both cans are available in a 12x500ml case size. The sugar variant is rolling out in a £1.29 price-marked pack, while No Sugar is available as a £1.19 PMP.
AG Barr is supporting the launch of Irn-Bru Energy 500ml through a £1 million marketing investment that will go live next month. Activity to support the launch will include outdoor and digital advertising, as well as a sampling campaign.
The firm has advised that retailers should site the 500ml format in the chiller next to 330ml Irn-Bru Energy packs.
Irn-Bru Energy first launched in a 330ml slim can in July 2019. The brand's expansion into the 500ml format follows the conclusion of AG Barr's distribution deal with Rockstar Energy.
Adrian Troy, marketing director at AG Barr said: "Energy is the biggest and most profitable drink-now segment in the UK, with over one in three soft drinks sold in convenience stores being an energy drink.
"However, the top 20 energy products are split equally between big and small cans, with 60% of shoppers always buying the same can."