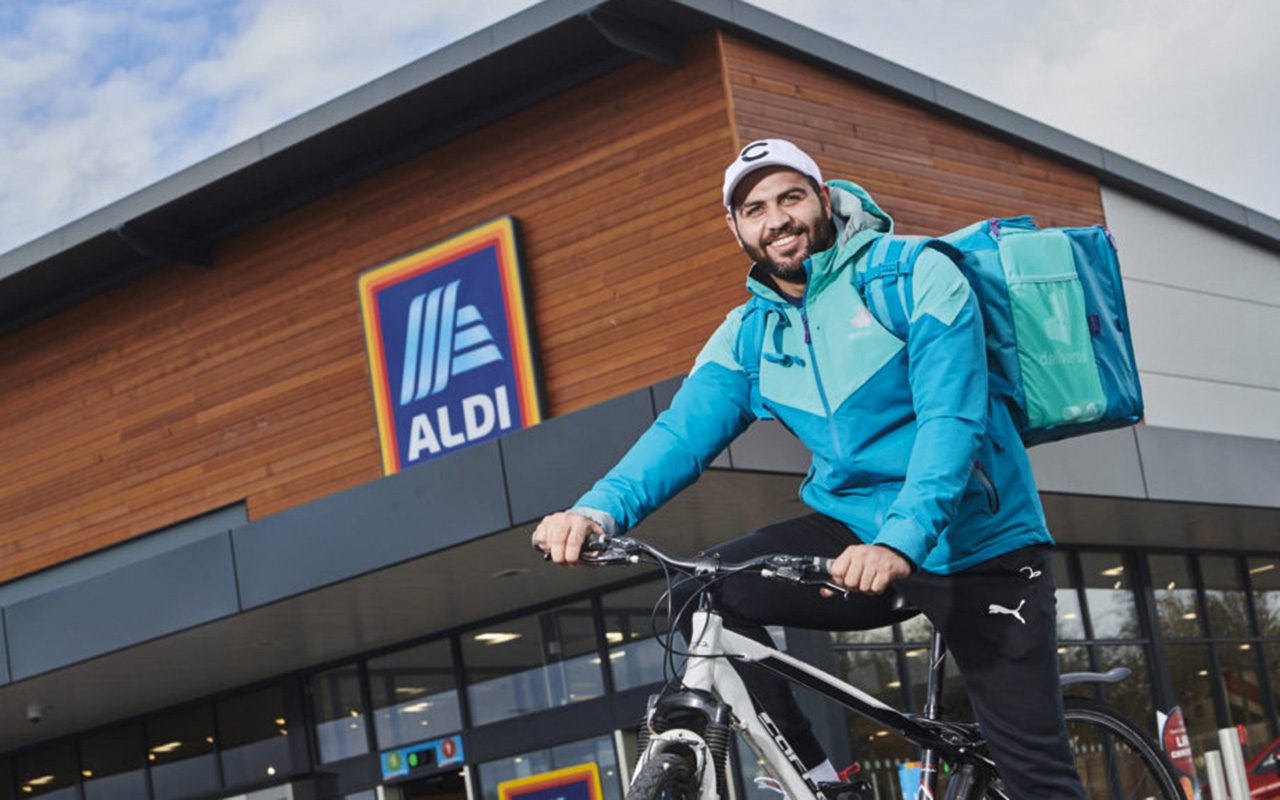 ALDI has been trialling an on-demand delivery service in partnership with Deliveroo.
The discounter has been piloting the service across almost 130 UK stores, having expanded from an initial trial at 42 locations.
Through the trial, customers within a 6km radius of participating stores are able to place orders through Deliveroo from a selection of around 400 Aldi grocery items.
Once orders are placed, products are picked and packed by Aldi staff before being delivered by Deliveroo.
Richard Thornton, communications director at Aldi UK, said: " We're finding customers really value having more ways to shop at Aldi, particularly at the moment.
"In the past month, we have made the Deliveroo service available in new areas such as Cardiff and Aberdeen, and will continue to monitor feedback of the service closely."
Ajay Lakhwani, vice president of new business at Deliveroo, said: "Deliveroo's on-demand grocery partnerships have proven vital for so many people during this difficult period, allowing families to get the food and household items they need and want quickly.
"We are excited that even more customers across the country can now enjoy Aldi's great quality food."