Signed, sealed and delivered in twenties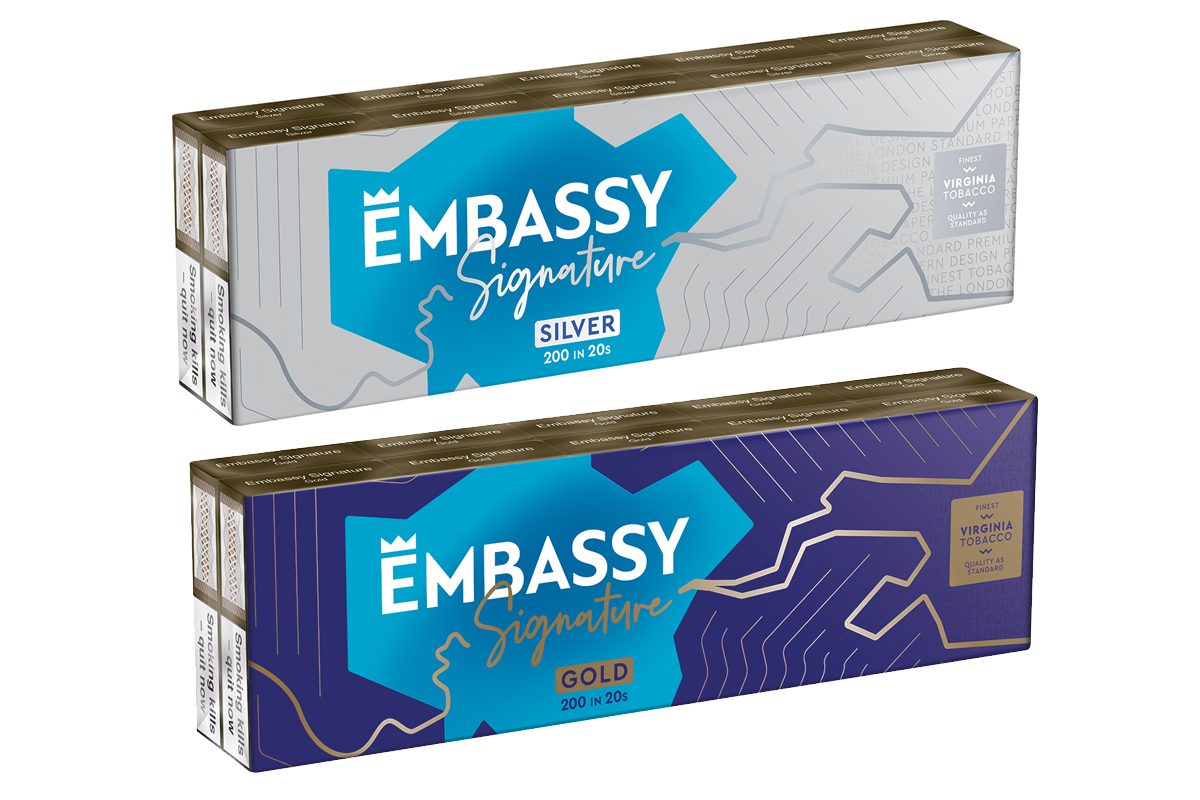 CIGARETTE giant, Imperial Tobacco, has launched two new Embassy packs.
The Embassy Signature range is made up of two variants – Gold and Silver.
Both are available to buy with an RRP of £9.30 for 20 and Gold also comes in packs of 100 for £46.50.
Imperial – which also counts Lambert & Butler, JPS, Players, and Golden Virginia among its portfolio – said that Embassy Signature Silver uses a special reduced smoke smell paper designed to reduce the linger of smoke smell on clothes or fingers.
Marketing manager Chris Street said: "Through our new Embassy Signature range, we have created a superior modern tobacco blend using our finest materials to give the best smoking experiences for consumers looking for exceptional quality but at a decent price point.
"The Embassy brand has enjoyed continuous growth over the last 12 months and with the sub economy sector worth almost 60% of the total factory made cigarette market, we're confident the launch of the Signature range will drive further sales momentum in the months to come."
Street continued: "Not only does the range benefit from all the characteristics of a premium product and the familiarity of the Embassy brand name, but it also offers value for modern shoppers, and importantly increased profits for our trade customers."
He added that the Embassy Signature outer featured on both Silver and Gold varieties is designed to reflect the new modern cigarettes inside with an eye-catching look designed to promote the brand and attract attention of retailers.